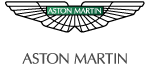 I know one thing I'll miss about Dubai - the cars.
Now, I'm not a big car guy. But Dubai is sick with cars.
Maseratis at every corner, more Rolls-Royces that you can shake a stick at, Porsches chasing each other down Sheikh Zayed Road ... and then there are the cars that you don't even
recognize
.
A few months ago I wrote about the Dubai Motor Show and the Maybach 62 Landaulet (
see Maybach 62 Landaulet
).
Have
you
ever seen a Maybach?
I still haven't.
But yesterday we were stuck in traffic (of course) and we were behind some expensive looking car with a logo I didn't recognize. I meant to look it up when we got home, but instead I went to
Toyota.com
to see what colors the Camry comes in. We're thinking a used Camry will be our second car when we get home. That's what speed
we
are. We're hoping to find a 2007 with low miles in the "Magnetic Gray Metallic" color. (That's Toyotaspeak for "dark gray").
Anyway, later last night I saw that the trailer for the new James Bond movie
Quantum Of Solace
is online so I had to fire it up. Love the Bond.
As I'm watching, I recognize the logo from earlier in the day.
We were behind an
Aston Martin DB9
.
This thing costs $180,000 and goes from zero to sixty in 4.6 seconds.
Huh.
But does it come in "Magnetic Gray Metallic"?