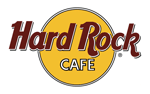 Last weekend we went to our local watering hole that's all dried up, so I thought I'd give an update.
Yes, amazingly Dubai's Hard Rock Cafe is still open, two full months after reports it was closing (
see Hard Rock Cafe Dubai - R.I.P.
).
Rumor has it that it's written into every Hard Rock contract that a Hard Rock Cafe can't close unless another Hard Rock Cafe is opening the next day ... in the same city.
That, my friends, is playing hardball.
Of course, the authorities here can also play tough, too. The Hard Rock has no liquor license, and is fresh out of booze. I went about a month and a half ago and they were down to two mixed drinks, guess all they had left was whatever ingredients.
But now they even have this up on their
official website
:
>Dear Valued Guests,
>
>Please be informed that effective June 1st,
>2008 there will be No Alcoholic Beverages
>served at Hard Rock Cafe Dubai, until further
>notice.
>
>We apologize for any inconvenience this may
>cause.
Judging by the restaurant at about 7:30 pm on Friday night, the only inconvenience this will cause will be the Hard Rock staff having to find new jobs.
The customers didn't
quite
outnumber the waiters and waitresses, but it was dang close.
Of course, in November we had reports of a
Hard Rock Hotel
coming to Dubai (
see Hard Rock Hotel Dubai
). But the
official site
says it won't be open until 2011.
Can Dubai's Hard Rock Cafe last three years without alcohol?
I, for one, am kind of glad that I
won't
be around to see what happens ...