I took this photo the other day on Beach Road: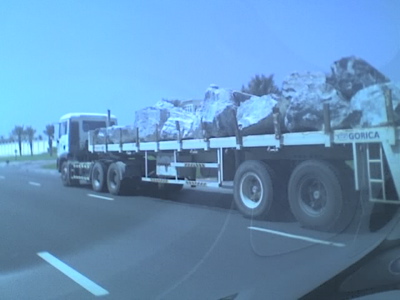 Yes, I was driving at the time. (Sorry Mom!)
Anyway, it's more than a little disconcerting to see a flatbed full of rocks heading towards the
Palm Jumeirah
exit.
Isn't that thing supposed to be
done
and
habitable
?
Seeing the truck reminded me of the great episode of the Discovery Channel's
Mega Builders
about the construction of the Palm Jebel Ali. They use these giant boulders as the base of the land, then cover them with sand dredged from the bottom of The Gulf.
The thing is, we don't have any quarries in Dubai, so they have to truck the rocks in from
Ras al-Khaimah
, one of the other seven emirates in the UAE that's actually a couple of hours away from Dubai.
If you ever drive between Dubai and RAK, you'll no doubt see tons of these trucks. It's crazy.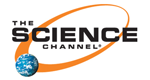 That episode of
Mega Builders
is really great, I highly recommend that you watch it. For the Americans out there, I've actually done the research for you - the next time the episode "Fantasy Islands" plays in the USA is on October 11 at 7 pm on
Discovery Science Channel
.
If you get the channel you should totally watch it, or at least DVR it.
Only in Dubai ...