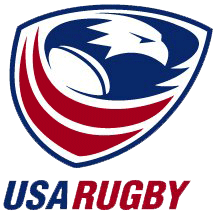 To keep you up-to-date on the
Rugby World Cup
, our American team lost to Tonga yesterday.
Still, it sounds like they had a good game. I think. The article below is a little tough to comprehend though, honestly. I mean, apparently the American player Paul Emerick was suspended in the last game for "a spear tackle on English fly half Olly Barkley".
Okay, let's break that sentence down.
A spear is a weapon with a long shaft and pointy tip.

A tackle is probably like football, where one stops the player with the ball and knocks them to the ground. But it's also fishing equipment. Hmmm. Spear fishing, perhaps?

English is of or relating to England or its people or language. That's easy.

Fly is an insect, or the opening at the crotch of a pair of pants.

Half is either of two equal parts into which something can be divided.

Olly is a skateboarding jump performed without the aid of a takeoff ramp.

And Barkley is a retired American professional basketball player, commonly nicknamed "Sir Charles" or "The Round Mound of Rebound".
So what does that add up to?
Perhaps this Paul Emerick character speared someone who had possession of the ball in an effort to knock him down, the player in question hailed from England and perhaps was drinking tea at the time. Sadly he had also been half-transmogrified into a fly creature, not unlike the
1986 Jeff Goldblum motion picture
. Lastly either the fly creature or Paul Emerick (the wording is rather opaque) jumped a skateboard over a former basketball all-star and author of the book "
Who's Afraid of a Large Black Man?
".
Yeah, that
has
to be it ...
The Associated Press
Tonga outmuscles United States to win 25-15 at Rugby World Cup
September 12, 2007

MONTPELLIER, France (AP) — Finau Maka scored a try 71 seconds into his debut for Tonga and the Pacific islanders outlasted the United States to win an error-strewn but entertaining Rugby World Cup match 25-15 Wednesday.

It was the second defeat in five days for the United States, which lost to defending world champion England on Saturday, and only the Tongans' third ever victory at a World Cup.

Maka dived over from close range after the Tongan pack formed a rolling maul following a lineout conceded by the Americans.

Winger Joseph Vaka added the second try in the 59th minute and substitute Viliami Vaki scored a great individual effort with 10 minutes to go to put the Group A game out of the Americans' reach.

The victory put the Tongans one point behind group leader South Africa and level with England. The Americans have no points from two games and, with only two more group matches to go, now have little chance of reaching the quarter-final.

The U.S. team was playing without centre Paul Emerick, who was suspended for five weeks on Tuesday for a spear tackle on English fly half Olly Barkley in the Eagles' opening match.

Tonga is ranked 14th in the world - one spot higher than the United States - by the International Rugby Board.

After Maka's early try, the Pacific islanders again looked like scoring from the kickoff when centre Sukanaivalu Hufanga intercepted the ball and ran half the length of the pitch before the American defenders pulled him down.

The shaken Americans didn't threaten until the 14th minute when winger Takudzwa Ngwenya broke through the line before being tackled by Hufanga.

They had a chance to peg back the Tongans in the 17th minute but fly half Mike Hercus missed a straightforward penalty. Pierre Hola then stretched Tonga's lead to 13-0 with his second penalty after the Americans failed to release the ball in a ruck.

Hercus found his range in the 33rd minute with a penalty to put the Americans on the board at 13-3.

As the first half wore on, the Tongans began to wilt in the heat of Montpellier's Stade de la Mosson and the American backs started creating chances.

Fullback Chris Wyles burst out of defence deep in his own half and cut through the Tongan backs before passing to flanker Todd Clever who took the ball into Tonga's half. As the Americans continued to pour forward, winger Ngwenya broke through and looked like scoring until fullback Vungakoto Lilo felled him with a try-saving tackle in the 38th minute.

In the second half, the American pack began beating Tonga at its own muscular game.

Five minutes after the break, the U.S. forwards drove the ball to the Tongan line and Australian referee Stuart Dickinson went to the video referee Mark Lawrence who ruled the no try.

The pressure finally paid off for the Americans in the 47th minute when man-of-the-match Mike MacDonald drove over in the corner to cut Tonga's lead to 13-8.

The Americans brought on Tongan-born prop Matekitonga Moeakiola shortly after their try and used him as a midfield battering ram while keeping the ball close to the pack in an apparent attempt to cut down on handling errors.

But it was the Tongans who scored next as captain Nili Latu broke free and passed to fullback Lilo. He was tackled just short of the American line but managed to flick the ball up to winger Joseph Waka to touch down.

Showing the same fighting spirit they demonstrated against England, the Americans again battled back, with fly half Hercus making a strong line break in the 63rd minute and passing to Chad Erskine who was stopped just short of the line with Tonga conceding a penalty from the next ruck.

The United States kicked for touch instead of trying for three points. They won a scrum from the lineout and then a penalty which flanker Louis Stanfill took quickly and dived over the line, with video ref Lawrence this time awarding a try. Hercus kicked the conversion to cut Tonga's lead to three points.

But substitute Vaki immediately hit back, beating five tackles to put the ball down under the posts to give Hola an easy conversion. That gave the Tongans a 10-point cushion which they held onto for the final 10 minutes of the match before going on a lap of honour after the final whistle.

&copy The Associated Press