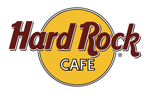 Last night we went to the
Hard Rock
for dinner and had a little surprise.
See, it's the Islamic holy month of
Ramadan
right now, and the most prominent event in Ramadan is the daytime fasting. At sundown Muslims break their fast with a dinner called
Iftar
. They're generally big buffets under large tents, kind of a huge social event every night.
We went to an Iftar on Wednesday, and the tent was about three times bigger than the tent at our wedding. Seriously.
Anyway, it's at Iftar that all of the restaurants in Dubai are finally able to open for the day. So right now the sun goes down about 6:11 pm, so Iftar would be at 6:11 pm.
However the Hard Rock is exempt from all of this. They're part of a hotel, which is also the reason they can sell alcohol. Thus they're open for lunch during Ramadan.
But we learned something new last night at 5:45 pm. The Hard Rock doesn't sell alcohol during Ramadan until 7 pm.
Argh.