The internet in our building has been out since Saturday, so I haven't been able to write, sorry. But it's finally back now, so I feel connected to the outside world again.
I guess I could've written something from the computers in the library, where I went to check my emails once over the weekend. But the lab there is a ten by ten room with about fifteen students all wearing a gallon of fifteen different kinds of cologne.
Oh, sorry. "Each wearing 3.75
liters
of cologne".
Needless to say, I can only hold my breath long enough to write three or four emails before I pass out.
Thus I have a bunch of things I wanted to talk about, too, so I'll quickly rip through them. Here goes ...
First off, I've read three or four articles about the whole NASDAQ / Dubai thing, and I
still
don't get it.

So apparently
Borse Dubai
, the government-controlled holding company for
Dubai Financial Market
and
Dubai International Financial Exchange
, has been in a bidding war with American stock market NASDAQ to buy the Swedish stock exchange
OMX
.
I get that.
So now Borse Dubai is going to buy OMX for $4 billion, but transfer ownership to NASDAQ. They in turn will give Borse Dubai $1.7 billion, a 19.9% stake in NASDAQ and a 28% stake in the London Stock Exchange.
Then
Borse Dubai will give NASDAQ a stake in the Dubai International Financial Exchange, which will take NASDAQ's brand.
Huh?
Then there's our neighbors up the Gulf, the government of
Qatar
. I guess recently they've been pursuing a purchase of the London Stock Exchange, and yesterday said they already own 20% of the LSE, and almost 10% of OMX. And they're against the Dubai / NASDAQ deal.
Don't worry, I bet the whole thing will be moot when all of the Americans politicians raise a stink about this, a la the
Dubai Ports World deal last year
.
Can't have a bunch of Arabs owning American stuff. Nope, not at all. Asians, yes, Europeans, without a doubt, but no Arabs.
Ugh.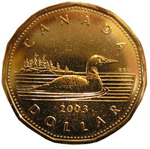 In other financial news - how about that
Canadian dollar
?
Right now the Canadian dollar is virtually equal to the US dollar for the first time since November 25, 1976.
Growing up it always seemed around their dollar was only worth $1.50 or $1.30. (Living in New England the Canadian dollar was my sole exposure to foreign currency.)
Now, of course, I have to convert money in my head every single day. The Dirham is pegged to the US Dollar at a fixed exchange rate - 1 dollar = 3.67259546 dirham.
And, as I talked about in the spring, our friends in Dubai being paid in dirhams but translating it to Euros, Pounds or other non-dollar-based currencies are getting screwed (
see Special Drawing Rights
).
But you know who wins in this? The Canadians in Dubai.
Yay for Canadians!
Maybe we'll let them buy some American stuff with their newfound riches. Hey, do you like Stock Exchanges, perhaps?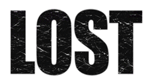 Lastly, with the lack of internet the last few days, we finally polished off the final few episodes of season 3 of
Lost
. We're now officially 100% caught up with the rest of the world.
Which sadly means we have to wait until February for new episodes.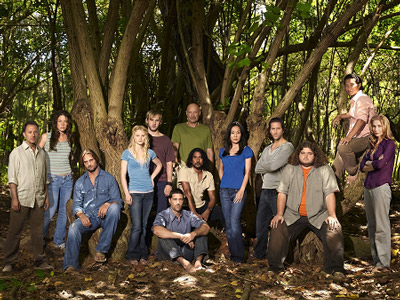 The good news? Mom, we can
finally
talk about the show now! I know it's been tough to keep quiet, but next time we skype let's discuss all of the characters and where this is going and everyone's backstories and everything.
Okay, that's all for now. More tomorrow,
Insha'Allah
...