2007-07-31
Californiiiaaa, here we coooooome!
Well, we're getting ready for our big trip to Southern California. Specifically, Los Angeles. More specifically, the San Fernando Valley. See, I used to live out there, in Burbank, which is kind of the core for the entertainment industry.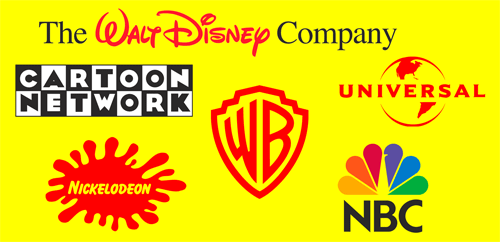 Yup, all of the big shots are based there - Disney, NBC, Universal, Warners. It's pretty cool.

While we're out there, we're going to catch up with a few of my former co-workers at Walt Disney Feature Animation or Walt Disney Animation Studios or whatever they call it these days.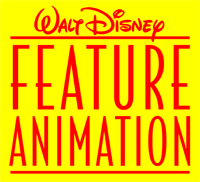 We're also going to Las Vegas for a few nights, which will be fun as Liz has never been there. We're staying at the Luxor, the one that looks like a pyramid. Well, I guess it is a pyramid, actually.

Oh, while in LA we're going to a taping of The Late Late Show with Craig Ferguson, too - you know, the guy who has the show after Letterman on CBS.



If you're not familiar with his work, he's pretty funny. Here are a couple of funnier clips via YouTube:




A Bond Without Gadgets?!


iPhone spanks Microsoft



And then the very serious:




Craig Ferguson Eulogises His Father


Ferguson Speaks From The Heart



Anyway, look for some updates in a week and a half, including more photos!
posted by Josh @ 6:55 PM
2007-07-23
Disneyland Paris Photos!
So we're finally done with the photos from our trip! Along with London and Paris we finally have: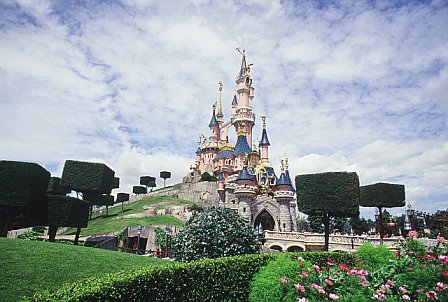 Disneyland Paris



I also put together a geeks only gallery of the DLRP Hotels (Hotel New York, Newport Bay Club, Sequoia Lodge, Hotel Cheyenne, Hotel Santa Fe and, of course, the Disneyland Hotel). This is probably of interest to the Disney geeks only. You are warned ...
posted by Josh @ 9:53 PM
2007-07-20
Vacation photos online!
I've finally finished uploading some vacation photos! The Kodak website was painfully slow, and yes, I took my sweet time sorting them.

Here are galleries for the first 4/5ths of our trip. (Disneyland Resort Paris is still pending):


London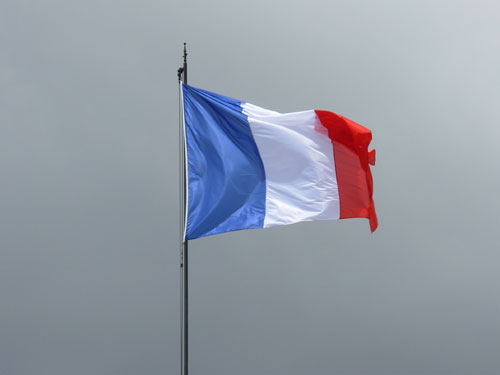 Paris



Like I said, one more gallery will be coming in a few days ...
posted by Josh @ 8:50 AM
2007-07-19
Die Hard 4.0
So oddly enough, the newest Die Hard movie is called "Die Hard 4.0" in London and Paris, too, just like in Dubai. In the States it's "Live Free or Die Hard".




I guess the whole "Live Free or Die" quote is too American Revolution for the rest of the world. Makes sense. Personally I think "4.0" sounds more computer techy, anyway.

But that's not why I'm writing today. I'm writing because A) we just saw the movie last night and B) it's based on a non-fiction article, which I thought was tremendously interesting. John Carlin's May 1997 article A Farewell to Arms about the pending "information war". (Granted, this was pre-September 11th).

Still, it's an interesting read, at one point Carlin even references the potential for a Hollywood blockbuster movie about information war. Pretty crazy.

Two other interesting books related to Die Hard are "Nothing Lasts Forever" by Roderick Thorp and "58 Minutes" by Walter Wager.

"Nothing Lasts Forever" was the basis for the first Die Hard (almost twenty years ago) and "58 Minutes" was the inspiration for the second film. The third film was based on an original movie script written by Jonathan Hensleigh titled "Simon Says" that almost became Lethal Weapon 4.

Okay, that's all the movie trivia I have today ...
posted by Josh @ 6:49 PM
2007-07-17
10,000 page views
So about three hours ago (5:30 am EST) we had out 10,000th page view since January 23.

That's pretty amazing!

Thanks for viewing, everyone!
posted by Josh @ 4:31 PM
2007-07-15
Adjusting to life in the States
Well we've been back in the States almost a week now, already one-sixth of the way through our summer vacation. Sadly I haven't been to Taco Bell yet. Soon. Very soon.

We did, however, get to Target the other day. Man, I love that store. I was a little taken-aback by the toy aisles, though. Did you know that now there are Star Wars Transformers? And Transformers that don't actually transform?

Only in America.

This week I've also been setting up out new iMac, as well.




It is so choice. If you have the means, I highly recommend picking one up.

And lastly, yes, I'm still organizing the London and Paris photos. Should have some up shortly. Seriously this time.

Until then, check out this LEGO Eiffel Tower. It's three and a half feet tall!

Crazy!
posted by Josh @ 2:48 AM
2007-07-09
Safe in the States!
Hey everyone!




We're back safe and sound in the United States! Got in late late late on Saturday night, actually three hours later than we were supposed to, thankyouverymuch Air France Baggage Handler Union who is, how do you say, on le strike.

But they got us home, and all of our luggage, too, so I can't really complain. They're no Emirates airlines, though. We flew them from Dubai to Paris. Hundreds of movies on demand, tons of food ... mmm. Oh, I finally saw Meet the Robinsons on the plane, too. Cute movie. My name in the credits was about an inch long though.

Anyway, getting the photos developed today (yes, I still like film) so check back in the next few days for some pictures of London, Paris and Disneyland Resort Paris.

Ooh la la ...
posted by Josh @ 5:20 PM
Josh and Liz are two American kids who got married in August. Liz has lived in Dubai since 2003, Josh since August of 2006.

Follow along in the culture shock of being recently married and (for Josh, at least) recently transplanted to Dubai.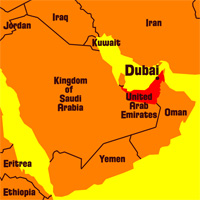 Right now in Dubai
Videos
Pictures
Previous Words
Favorite Recipes
Currency Converter
The easy way to convert Dirhams to Dollars!

Enter a number in either field, then click outside the text box.
Archives
Links We Like
Visitor Counter: