2007-04-30
Beach update
We went down to Jumeirah Open Beach this weekend. That's the one that was going to be closed for like, a minute if you remember about a month ago (see News: Jumeirah Open Beach Still Open).

The fencing is all gone, as are all other signs of the construction. Good news for all of us!

Although beachgoing time is nearing an end, I'd say. The water is so warm that Liz even went in. So yeah, it's about bathwater temperature. Our friends at the U.S. Navy Naval Oceanographic Office say the water in The Gulf is 80 degrees Fahrenheit (around 27 degrees Centigrade).

Granted, it was about 100 degrees out, so the water cooled us down a little bit.

Out in the water there are two large platforms almost like oil rigs, no doubt dredging sand or rock for the Palm Jebel Ali or something. Wish I had brought my camera.

In the water we had a couple of dozen bright blue jellyfish. At first Liz and I thought they were blue plastic bags, almost like Wal-Mart ones back home. I mean, I've never heard of blue jellyfish. Huh.

But upon closer inspection, they were totally jellyfish. Might have been dead, though, they weren't really swimming around much.

Maybe they cooked in the 80 degree water ...
posted by Josh @ 4:02 PM
Aerosmith to rock Dubai
These concerts in Dubai are always poorly planned and nightmarish in their execution, so I think I'll skip this one.

Still, it's nice that a real band is coming to Dubai ...



Press Release
Celebrate Hard Rock Cafe Dubai's' 9th Anniversary Aerosmith Style!
April 28, 2007

Mirage Promotions announced that Aerosmith - one of the greatest rock bands ever- will be performing a live concert in Dubai on May 31st 2007. The concert will be staged at Dubai Exiles Rugby Club with a capacity of 20,000 people.

Hard Rock Cafe Dubai is celebrating its 9th Anniversary with yet another great promotion with support from Pepsi Intl and Bud. Dine at the Hard Rock Cafe Dubai between May 7th - May 30th and spend 100 Dhs or more on food, soft drinks or merchandise to get the chance to win a pair of tickets for the Aerosmith Dubai concert. In collaboration with Mirage Promotions, there is also the opportunity for four people to meet the band members.

The grand prize is a trip for two to London to see Aerosmith perform at the Hard Rock presents Hyde Park Calling Concert- the kick-off of Hard Rock's Ambassadors of Rock Tour. With Al Rais Travel sponsoring the flights for the winners.

Hard Rock Presents Hyde Park Calling 2007 will be held on Saturday, June 23rd and Sunday, June 24th, 2007, and will feature two stages and more than a dozen artists. Saturday's show will feature joint-headliners - Peter Gabriel and recently reunited Crowded House. On Sunday, timeless rock legend Aerosmith, in the midst of the band's first European tour in more than eight years, will take the stage as the headlining act. Additional artists will be announced and tickets for the festival are available at www.hydeparkcalling.co.uk.

Ambassadors of Rock 2007

In addition to the kick-off event in London, the Ambassadors of Rock Tour will include shows featuring top artists in Dubai; New York; Chicago; Las Vegas; Hollywood, Florida; Mexico City; Caracas; Buenos Aires; Singapore; and Tokyo; as well as stops around the world at various Hard Rock Cafe locations. For updated concert details and additional events, visit www.HardRock.com.

Philanthropy will also be an important part of Hard Rock's global tour, as each Ambassadors of Rock event will benefit a local charity, with the London Hard Rock stop benefiting both the Nordoff-Robbins Foundation, a charitable organization that helps to provide music therapy to autistic children, and Global Angels, a children's charity that acts as an umbrella fundraising mechanism for best-practice children's projects throughout the world.

Housed in a replica of the Empire State Building, Hard Rock Cafe Dubai is ideally located on Sheikh Zayed Road next to Interchange #5 and has been rockin' the region since 1998! For further details, please call Hard Rock Cafe Dubai at +971-4-399-2888 or visit www.hardrock.com/dubai.


About Hard Rock International

With 123 high-energy Hard Rock Cafes and eight Hotels/Casinos in 46 countries, Hard Rock International is one of the world's most globally recognized brands. Beginning with an Eric Clapton guitar, Hard Rock owns the world's greatest collection of music memorabilia, which is displayed at its locations around the globe. Hard Rock is also known for its collectible fashion and music-related merchandise, Hard Rock Live performance venues and an award-winning Web site. In addition to the two flagship Seminole Hard Rock Hotels and Casinos in Tampa and Hollywood, Fla., Hard Rock Hotels/Casinos are located in Las Vegas, Orlando, Chicago, Pattaya and Bali, with San Diego and Biloxi scheduled to open later in 2007. Additional hotel and casino projects have been announced in Palm Springs, Copper Mountain and Macau, scheduled to open in 2009. Hard Rock International, Inc. is owned by Seminole Hard Rock Entertainment, Inc. For more information on Hard Rock, visit www.hardrock.com.

Contact Details

Name
Bianca Cartin

Job Title
PR, Sales and Marketing Manager

Company
Hard Rock Cafe

Telephone
971 4 3992888

Email
bianca@hrcdubai.ae
posted by Josh @ 6:37 AM
2007-04-29
News: Dubai Diamond Heist Arrests
So this was the big news today in Dubai (and yes, they really spell it "jewellery" - must be a British thing ...)


Gulf News
Wafi robbery arrests
Two of the suspects were arrested in the UAE, with one being detained in a European country.
By Alia al Theeb
April 29, 2007

Police have arrested three people in connection with a jewellery heist at Dubai's Wafi City shopping mall.

Police told a press conference that Dh14m of jewellery had been stolen in the raid, and that it had been recovered.

Lieutenant General Dahi Khalfan Tamim, Chief of Dubai Polices, said: "I have previously said that the robbers stole one minute of our time, but they did not and will not steal Dubai Police's professionalism.

"This professionalism along with the police tactics are smarter than any criminal. A criminal's success is temporary because he will not get away with his crime and then be arrested against his will," he added.

The daring raid on April 15 stunned shoppers at the mall, as armed men crashed through the front doors of Wafi City in two stolen Audi cars.

They then threatened the staff at the exclusive Graff store, before getting back into their cars and driving away.

Police revealed that two of the arrests were made in the UAE, while one person was detained in an unspecified European country.

The total value of the jewellery stolen - which was recovered from a car in the UAE on Saturday - was Dh14m according to police.

It was revealed that one of the suspects provided logistical support to the gang, while the second was in charge of hiding the jewellery and sending it abroad.

Police also said the robbers, who were part of an international gang, used a plastic gun during the heist.

&copy Al Nisr Publishing LLC
posted by Josh @ 9:45 PM
2007-04-28
post-Dice-K in NYC
American League
East
W
L
Pct
GB
Boston Red Sox
15
7
.682
--
Toronto Blue Jays
11
11
.500
4.0
Baltimore Orioles
11
12
.478
4.5
Tampa Bay Devil Rays
10
13
.435
4.5
New York Yankees
8
13
.381
6.5
posted by Josh @ 8:38 AM
2007-04-27
Planet Hollywood Dubai
So the other day I was talking about the Aladdin Las Vegas being renamed after Planet Hollywood and how there are so few Planet Hollywoods even in existence anymore (see Planet Hollywood Resort and Casino???).

Also on the same day I talked about the diamond robbery at the Wafi City Mall (see Dubai Diamond Heist).

Well now I'm bringing it all together. Think of this as collaborative learning. Integrated curriculum.

Planet Hollywood - Dubai is located in the Wafi City Mall.

Crazy, eh?

Now, I haven't been to that mall yet, so of course I haven't been to the restaurant, either. But according to my pals at wikipedia it's one of eighteen Planet Hollywoods left in the world.

United States:

Honolulu

Las Vegas

Myrtle Beach

New York - Times Square

Orlando - Downtown Disney, Walt Disney World Resort

Guam
The Rest of the World:
Acapulco

Bali

Cancun

Disneyland Resort Paris

Dubai

Jakarta

Kuala Lumpur

London

Niagara Falls

Paris

Riyadh

Tokyo Disney Resort

Oddly enough, we're going to London, Paris

and

Disneyland Resort Paris in two months. If we hit Wafi City Mall in Dubai first, that's four out of eighteen Planet Hollywoods in the known universe that we could see.

I think we have to do it.

It's a little like Planet Hollywood is on the endangered species list, you know? And even if we don't we want to

save

endangered things, don't we at least want to see them before they go away?

Okay, maybe you don't, but I love me some pop culture. I mean, one of my biggest regrets in Los Angeles was never eating at Steven Spielberg's Dive! restaurant at the Century City Shopping Center before it closed.

That's a true story.

But honestly, when I'm in Paris I think I'll want some good, authentic French food. Same at Disneyland Resort Paris.

And when I'm in London?

Yeah, that's when I look for McDonalds.
posted by Josh @ 9:46 AM
Uncle Ben Promoted!
So apparently Uncle Ben (of rice fame) has been promoted to the CEO of the company in the company's new marketing campaign. Good for him. Other racist spokescharacters haven't been so lucky. Here's a slate.com slideshow on the topic - the strange history of racist spokescharacters.

Oddly enough it doesn't even touch upon sports logos, which I generally find pretty interesting anyway.

I mean, not that there's any blatant Native American stereotyping in major league sports in this day and age ...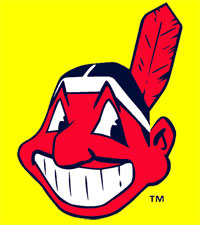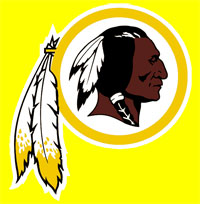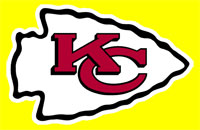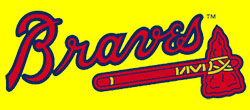 Oh poor Chief Wahoo, when is the white man going to finally let you rest in peace?
posted by Josh @ 8:56 AM
2007-04-26
Overpass to Somewhere
The road situation in Dubai is difficult to fathom and even more difficult to explain. Just today I was coming home from work and I hit not one but two construction-related changes on Sheikh Zayed Road.

The first is this genius technique they have here of closing a middle lane of the freeway without any warning. They do this temporarily when they're building an overpass (what the Brits would term a "flyover") and they need construction support in the middle of five lanes. That's fine, I'm not making a case against physics or good construction - but the 'without warning' part is the kicker. You're just driving along when BOOM - yellow lines up ahead, construction cones and swerving Mercedeses.

The second change in my normal route was the end of construction on the off-ramp from Sheikh Zayed Road to the Media City area where we live. Several lanes of Sheikh Zayed are now open, which is an amazement.

But the best driving story I have is from yesterday morning, about 7:45 am. I had to run to a friend's office to color print out our final project for school (which I was up working on until well after 1 am the night before). I was driving home from the Ibn Battuta Mall area. Liz and I joke that on every trip there we have to either take a different route on the way or coming home. Next time we go we have a fifty-fifty chance that the way there or back will be different than the last time we went.

Anyway, at the crack of dawn yesterday I'm bleary-eyed driving home when the off-ramp I usually take is closed, and there's a new overpass open.

I'm about mid-way on it, when I realize that it's the overpass to nowhere!

I first talked about this back in August (see Hard Rock Adventure) - they were building the middle section of an overpass without a ramp up or down, it was just plain weird.

I mentioned it again in late October, too (see Weekend photo roundup).

But now it's open.

The oddest part is that you can see part of the overpass from our living room window, so now every once and a while out of the corner of your eye you see movement where there used to be none.

I just ran out and took this photo from down the street, you'll see the cement mixer up on the road: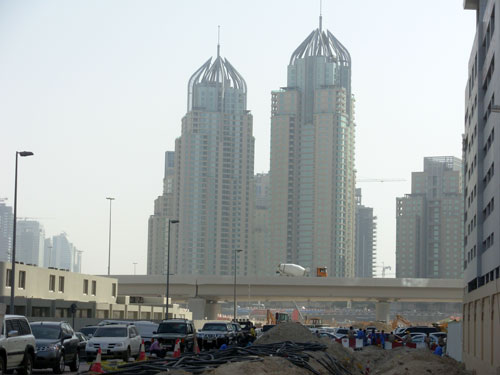 I guess that overpass to nowhere is now an overpass to somewhere!
posted by Josh @ 3:50 PM
Fake Chinese Disneyland (cont.)
So the other week I found an article about a fake Disneyland park in China with Disney characters used illegally (the best quote? "Shouldn't others be able to use those characters besides Disney?") (See News: China's Counterfeit Disneyland).

After that I found the Beijing Shijingshan Amusement Park official website (See Beijing Shijingshan Amusement Park).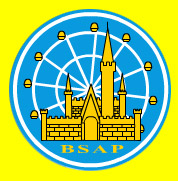 But sadly, it was in Chinese. And my Chinese is just a hair worse than my Arabic.

My Arabic? Virtually nonexistent.




So finding out more about this park seemed a long shot. Until my wife figured out that you can get the website in English.

Check it out.

Yep, she's a clever, clever woman, my wife. And that's just one of the reasons I married her.

Anyway, the website doesn't reveal much, or, at least, I haven't found much of interest, but I totally missed the English site altogether, so I'm sometimes a little slow ...
posted by Josh @ 6:56 AM
2007-04-25
Planet Hollywood Resort and Casino???
So I was doing a little Las Vegas recon the other day. See, Liz and I are planning a trip to Los Angeles this summer to see some of my peeps, and because of the free frequent flier mile tickets, we're going to have to stay in LA a little longer that we had first planned. But that's totally cool, there's lots to do in and around LA.

Or we talked about taking a drive to San Diego. Or to San Francisco. Or just up the coast a bit. Or even to Vegas.

Because, as you might assume, by that point we'll terribly miss the Dubai summer weather. Las Vegas in August is just about the closest we'll be able to find to that in the the States.

Anyway, I was checking on hotels in the greater Vegas area, and I didn't see the Aladdin anywhere.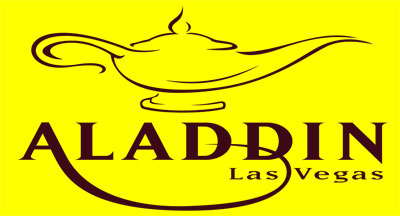 Turns out last week they were rebranded the Aladdin as the Planet Hollywood Resort and Casino.

Odd.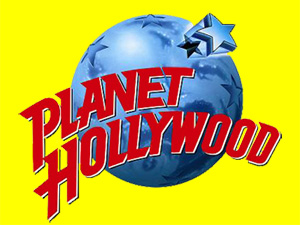 Yeah, Planet Hollywood, as in the 1990s restaurant chain owned by Bruce Willis, Demi Moore, Arnold Schwarzenegger and Sylvester Stallone.

But why?? That company is a complete mess, I mean, they've gone bankrupt twice. There are only six Planet Hollywoods left in the U.S.! Is this even a viable brand anymore?

I'd say that's a little bit like putting together a movie with Sanjaya and Alec Baldwin as the stars, and having Quentin Tarantino and Robert Rodriguez direct it (oh snap!)

Okay, that was a stretch, but still, this is terribly odd to me.
posted by Josh @ 7:17 PM
Dubai Diamond Heist
I never am sure what kind of news from here gets heard around the world, and what doesn't. With the shootings at Virginia Tech last week, though, I'm pretty sure this gem got shuffled out of your news cycle.

So last Sunday night (a week and a half ago) thieves stole 50 million dirhams ($13.5 million) worth of diamonds out of a jewelery store in the Wafi City Mall.

During operating hours.

In under two minutes.

The best part? They literally drove their stolen cars into the mall all Blues Brothers-esque.

Because, as we all know, parking in Dubai is a real pain.

To the fear of Dubai citizens everywhere, and this was the biggest headline of them all, the crooks had guns. Seriously. That was the big news story. Guns just aren't that popular here in Dubai, so when people, especially bad guys, have them it's big ol' news.

Anyway, the cars were found burned some miles away, and other than that details are really sketchy. Oh, yeah, every day for the past week the headlines have been "Arrests Imminent". It's so sad, you just know that the police are sitting around scratching their heads, completely lost. "Arrests Imminent" my eye.

On Monday the Chief of police (who I picture a little like Chief Wiggum on the Simpsons) said that sixty armed plainclothes policemen have been deployed in shopping malls to thwart robbers. Talk about your overkill. Apparently these sixty officers have been training for eight months. Yeah right.

I guess it's just too bad they didn't train for seven and a half months. Then some poor store in Wafi would still have $14 million in diamonds left ...

Here are a pretty crummy twenty-seven seconds of the getaway:


posted by Josh @ 9:42 AM
2007-04-24
Currency Conversion
You know a great time to be planning a summer vacation to London and Paris? When you see headlines like these in the news:


Dollar Heads for All-Time Low Against Euro

Dollar Hits 26-year Low Vs. Pound
I know, I know, we're going to Europe, I'm not complaining, but still, of all of the dumb luck we could have ...
posted by Josh @ 9:48 AM
2007-04-23
Sox this morning
"The game today was unbelievable," said Red Sox first baseman Kevin Youkilis.

"Man, that was fun to watch," reliever Brendan Donnelly said.

"I was having a hard time keeping my cool," commented starting pitcher Daisuke Matsuzaka.

36,905 people witnessed it in Fenway Park last night - the second-largest crowd at Fenway since World War II (June 10, 2006 against Texas was 36,920).

And everyone in the world who gets the real ESPN watched it on ESPN Sunday Night Baseball presented by Taco Bell.

But, as you might guess, my Orbit ESPN changed the schedule to some rodeo baloney and did

not

show the game live, as they said they were going to.

Of course, I didn't know this until after I woke up at 4 am to watch it.

So what'd I miss? Well, I've pieced together these highlights:


The Red Sox hit back-to-back-to-back-to-back home runs - the fifth time in major league history where a team has hit four in a row. The perpetrators? Manny Ramirez, J.D. Drew, Mike Lowell and Jason Varitek.

The last time a team hit four in a row was September 18, 2006, when the Dodgers hit four solo shots against the Padres. Randomly enough, J.D. Drew happened to hit the second home run in both cases.

The last time this happened in the American League? 1964.


If you're ever, ever going to feel bad for a Yankee in Fenway Park, I guess you'd have to feel bad for starting pitcher Chase Wright, a rookie who was actually a minor league player last week.


Starting Sox pitcher Daisuke Matsuzaka hit both Alex Rodriguez and Derek Jeter with pitches. Apparently he bowed in apology to A-Rod, but not Jeter. He might not speak a lot of English, but Dice-K totally knew that A-Rod is a cry-baby. That's totally internationally known.


Red Sox rookie second baseman Dustin Pedroia made the defensive play of the game, stabbing a line drive by Josh Phelps with two on and two out in the eighth. Phew.


The Yankees had to bring in starting pitcher Andy Pettitte, who actually started on Friday night, to pitch in the sixth inning. Whasamatta, couldn't bring up even

more

minor leaguers?


Sox relief pitcher

Jonathan Papelbon

got his sixth save in six opportunities. He also struck out Jeter on a 96 mph fastball. That I would have liked to have seen.


This was the first time the Red Sox had swept the Yankees at Fenway Park since August 31 - September 2, 1990.
So anyway, <sarcastic>thanks Orbit ESPN! You guys are the best!</sarcastic>
posted by Josh @ 11:01 PM
That's not Baseball ...
It's 4 am, I'm awake, and there's a damn rodeo on Orbit ESPN.

Why am I not surprised?
posted by Josh @ 4:05 AM
2007-04-22
Baseball Tonight
As I've complained mentioned here before, we get an odd sports channel here on our Orbit Satellite Television. It's called Orbit ESPN, and it's a hybrid of European ESPN, American ESPN and ESPN2, with a little Australian something thrown in.




Thus they have way too much programming to deal with. I can only assume that someone at Orbit writes every sporting event down on a slip of paper, puts the paper into a large barrel, and lets a monkey pick the schedule.

A monkey, that is, who enjoys "Under 19 Rugby". That stuff is always on.

True, American football is live - but keep in mind we're nine hours ahead of the East Coast during the winter. It's like someone here made a wish for football on the tv, but didn't specify that he or she wanted it tape delayed so the game didn't start at the crack of dawn. Then the Genie of the cablebox granted them their wish, but the games are live! Oh, the irony, they got their wish, but it wasn't really what they wanted!

Anyway, I really don't care about football to begin with. My favorite sport is just starting up right now, baseball.

Of course, a baseball team plays ten times as many games as football (but yes, I still have friends who think football players are better athletes, go figure). So there's no way we can catch a fraction of those games. I mean, that's the reason that the NESNs and YESes and TBSes exist, teams own their own stations just so some channel will play all 162 games.

Needless to say, in Dubai we only get one or two games a week out of the hundred or so that are played.

And, to further compound the issue, they're tape delayed by a good 16 hours. Generally Thursday night's game is played on Friday night.

Needless to say, my baseball watching here has been severely limited.

So the other day I was checking my Orbit ESPN online schedule, and I saw this:


23 April, Monday
4 am
Major League Baseball
Synopsis
New York Yankees Vs Boston Red Sox
The professional baseball league of the United States and Canada. Runs from April through to October.
Sports/General
LIVE


4 am?

LIVE?!

Whoa.

Whoa.

Daisuke Matsuzaka's first start ever against the New York Yankees.

In Fenway Park.

Live.

To recap:

Red Sox.

Yankees.

Fenway Park.

Live.

There's no way that I'm not going to watch this game. No power in the universe that can stop me.

However, if it's a crummy game and Dice-K gets wailed-upon by A-Rod, well, tomorrow'll be a mighty long and sad day for me.

But the new #18 (Dice-K) versus the former #18 (some guy named "Damon"?) Holy cow, that's worth the 4 am wake-up call alone ...
posted by Josh @ 8:15 PM
Earth Day Dubai
Well happy Earth Day to Dubai!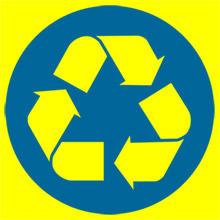 I'm kind of interested in how a city that's this ... I don't want to say "self-centered" but maybe "self-interested" ... will handle a day designed to bring attention to environmental degradation.

I'm thinking it probably won't go over well.

It's actually quite a pain to recycle here, I know that. Here's a little Earth Day story for you. Fresh out of college I moved from the East Coast to Los Angeles, California. So back in Maine and Massachusetts all bottles and cans had a five cent deposit that was returned to you when you recycled it. And every corner store had a redemption center attached to it. Recycling was easy.

Sadly not so much in Los Angeles. I lived there for six years and I still don't understand the California Refund Value (CRV) that they attached to cans and bottles. But I'm getting ahead of myself.

See, there are very few recycling centers in Los Angeles, well, comparatively to the population density of Maine, let's say.

So for the first two or two-and-a-half years out there, I didn't recycle.

My dad is totally Mr. Science, and this didn't really go over to well with him. But he's also the nicest guy in the universe, so he didn't say anything about it. He just chuckled, shook his head and made some mention to the fact that there are three times as many people in Los Angeles as there are in the state of Maine, but nobody recycles in Los Angeles and everyone recycles in Maine.

Obviously I felt horrible, and ran right out to recycle.

It was easiest to recycle in Burbank, around the corner from my house on Saturday mornings this dude used to park his sketchy van behind the sketchy takeout joint known as "Beef Bowl" - which incidentally is just a hair bigger than this gentleman's van and far less sanitary.

But one thing that I never understood about California recycling was the California Refund Value (CRV). I swear that in the stores at initial purchase I used to pay five cents per bottle or can. But then you get over to the sketchy dude behind Beef Bowl and he seemed to be giving about two cents each. I never quite understood it, but this dude was just off enough so you really didn't want to haggle with him, and I was still quite ashamed by my father's words, so I took the three cent loss.

I just googled this, and in January Governor Ahhnold (no, I didn't vote for him in 2004, I voted for Lt. Gov. Cruz Bustamante) raised the CRV to a nickel for containers under than 24 ounces and a dime for containers 24 ounces and larger.

So hey, that's something.

Anyway, recycling in Los Angeles is a walk in the park compared to recycling in Dubai. I know two recycling centers in our neighborhood, but with the amount that the roads change here I honestly have no idea the easiest way to get to either. Seriously, it'd be easier to hike cross-country to the recycling bins than to get in the car and drive for and hour around the ever-changing streets of Media City.

But, and my dad will be pleased at this, we do recycle here. Granted, I think we're the only people I know who do, but we recycle. Because, hey, we only have one Earth. (Plus at some point my parents are going to visit, and I don't want to be embarrassed again.)
posted by Josh @ 8:29 AM
2007-04-20
Catching up
Hi everyone, happy Friday. As you know, Fridays are the weekend here in Dubai, so I'm just doing some catching up on administrative stuff this morning.

So we're just shy of 3,000 page views since January 23rd. Wow. About a thousand a month. That's insane.

And with the counter on the site, I can see where people are coming from, and if they googled to get here, what they were googling.

Yesterday we had quite a bit of traffic from the U.S. Pentagon, of all places. That's a little scary to me. Of course, I have never said anything bad about President Bush here, have I?

I did?

Oops. Well, did I mention that we're not American? That we're ... um, British? Blimey, are we Brits. One hundred percent. We love us some Tony Blair, fish n' chips, the Queen and Prince Charles and Not-Diana. Yup. All we watch on the 'telly' is the BBC, and all we listen to the Spice Girls and Robby Williams.

Liz even has a David Beckham tattoo.

Yup. Liz was born in Itchington, around the bend from Berwick Upon Tweed, while I grew up in Poppleton, near Yorkshire.

One hundred percent British.

Naw, just kidding.

We're Canadian.

Anyway, besides our military friends, we also had some visitors from Disney, my former employer, and our friends and family in Maine.

As for the googlers, well, we had a few beauties this week.

In no particular order they were looking for:

painkiller jail dubai
philadelphia cheese products available in dubai
ski dubai accident
pitcher of dubai airport (yes, "pitcher")
fresh mangoes in dubai
corn flakes and the brain cancer (all I can 'pitcher' is Keanan Thompson doing Bill Cosby on this one)
how to get a deaf cat to sleep at night
who much macaroni does uae produce? (yes, "who")
jokes, three thing a pilot does not do while packing for a trip?
issue schedule of the slovak collector coins for the year 2007 (not kidding, could I make that up?)

and lastly, someone from the U.S. Navy was looking for "taco bell dubai".

Sorry sailor, no such place here.

Lastly, the other day before my folks went to Florida (because that's where Mainers go when you get two snowstorms that leave a foot of snow ... in April) my dad was googling the Portland International Jetport's park and fly, and somehow, with whichever words he used, this website came up. He was so amazed he sent an email.

That being said, I have no information about the PWM park and fly. Or really, for most of the other above queries (although this slovak coin collecting thing has my interest piqued, I must say). But somehow with the magic of google, these folks found my website.

So I got to thinking, let's help the next generation of keyword searchers find no answers at all on this page. Here's a paragraph of random words that might, in fact, help people find us:

Photos of Bill Gates drunk in airport bar ... Jenna Elfman car accident carnage ... Posh Spice Victoria Beckham really an alien spy ... George W. Bush surpasses Franklin Roosevelt and Abraham Lincoln as the best President ever ... David Farragut was not the first Hispanic U.S. Navy Admiral ... Nintendo Wii raised my S.A.T. scores 300 points ... and monkeys monkeys monkeys.
posted by Josh @ 11:58 AM
2007-04-19
Recipe Recap
This is a little odd, and not really that interesting, but just out of sheer randomness I have to mention it. We went grocery shopping last weekend, and while Liz was picking out salmon, I was getting some nice mangos.

Yep, this week we made two of our featured recipes for dinner. They're both pretty darn good, so if you haven't tried them yet, here ya go:


posted by Josh @ 5:20 PM
Movies in Dubai
Finding a movie that's playing in a theater is tough here. No, it's not that there isn't a website to help (there is) - it's actually finding the theaters that's the hard part.

We have five theaters in the Grand Theatre chain here. Five. I haven't been this confused since I lived in Burbank, California where there are three AMC Theaters.

But at least in Burbank they each have an easy name to remember (AMC 16, AMC 8 and AMC 6) and they're within walking distance of each other in case you go to the wrong theater. (Not that I was ever that foolish. Nope. Never.)

Here, though? We're not so lucky. Try to remember the difference between "Grand Cinecity", "Grand Cineplex", "Grand Megaplex", "Grand Metroplex" and "Grand Mercato".

Seriously.


Yeah, the last one's got the helpful hint of putting the name of the mall in the title. But the other ones, not so much.

I swear it's a conspiracy against me.

But that's not the biggest challenge going to the movies here. Nope. Nor is the fact that any nudity is cut out of the movie, per religious standards. I can deal with that. But at theaters in Dubai you can't get buttered popcorn.

(All of a sudden my dad is rethinking his vacation to Dubai.)

Now, they have popcorn, but none of that "butter-flavored topping" that we Americans dig on our corn that is delightfully air-popped.

I know, I know, that stuff is probably just a hair less toxic to our delicate innards than radioactive sludge, but it just tastes so good. Even if the popcorn is a week old. Heck, even on gym shoes I bet it'd rate a "not bad"!

But not in Dubai.

So yeah, between the popcorn, and not knowing which theater is which, we really don't go to the movies much out here.
posted by Josh @ 9:25 AM
2007-04-18
Jackie Robinson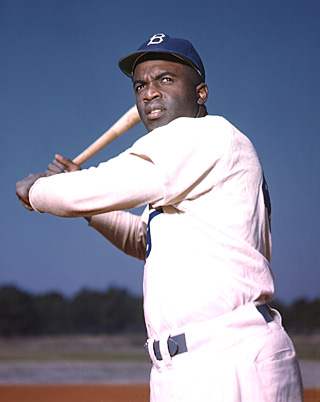 I really have wanted to write something about Jackie Robinson and Sunday's 60th anniversary of his breaking the color barrier in Major League Baseball. Maybe throw something about radio personality Don Imus being fired for racist comments, too. Heck, even talk a little about Dubai.

But I'm swamped right now, and honestly not really feeling that clever.

So instead, here's an ESPN.com article about the housing project in Brooklyn built where Ebbets Field used to be. It's sad, and frustrating, but important to know, I think. (Plus it quotes hip-hop artist Talib Kweli's mother, who's a Englsih professor in Brooklyn).

Something new and original tomorrow. Or maybe Friday. But soon. I promise.
posted by Josh @ 6:57 AM
2007-04-17
Beijing Shijingshan Amusement Park
Hey, I found the official website for Beijing Shijingshan Amusement Park I was talking about the other day.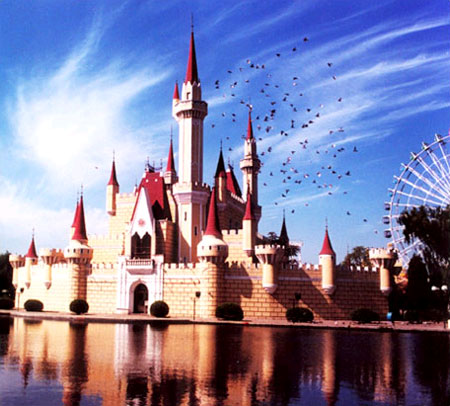 Although, if I didn't know any better, I might think it's a fake, I mean, "bs-amusement-park.com"??

Looks like BS to me!

Not sure exactly what this next picture is, it looks to me like they're photoshopping Epcot's Spaceship Earth into their park.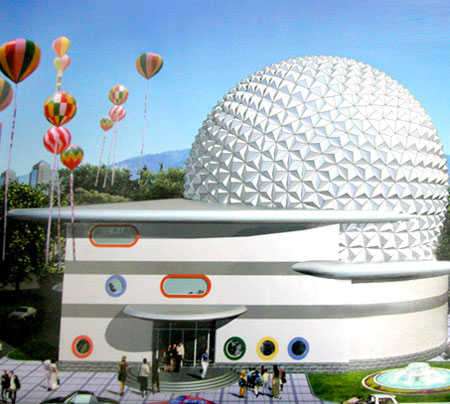 Man, I've never wanted to know how to speak Chinese more in my life! Seriously, what in the world is this? Is this the second theme park they want to build?!

If anyone, anyone knows anything about this park, let me know. This has to be an April's fool joke. I swear.
posted by Josh @ 6:35 AM
2007-04-16
The Black Echo
No, the "Black Echo" wasn't a Marvel Comics superhero from the 1970s who fought alongside Black Vulcan, Black Panther, Black Falcon or Black Lightning (who might be most famous for a SNL skit where Sinbad, playing Black Lightning, wasn't on the invite list to Superman's funeral).

It's our car.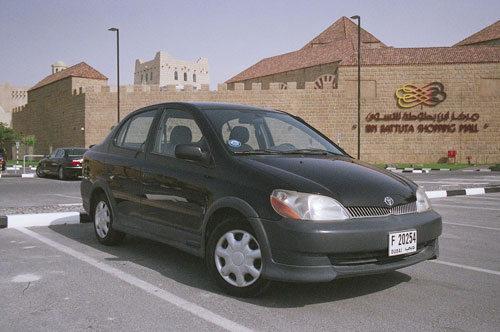 And after the trip to Abu Dhabi last week, I realized there were a few stories about the car I've never shared here.

First off, all cars sold in the U.A.E. have a fantastic standard feature - when one hits 120 kilometers per hour (about 74.5 mph) it dings.

Repeatedly.

Kind of like the new cars that ding to warn you your seatbelt isn't fastened.

Ding ding ding ding ding ding ding ding.

Of course, with driving the way it is around here, this feature can get mighty annoying mighty quickly. One friend, who'll remain nameless as I'm sure this is illegal, took a drill to his dashboard to silence it.

Sounds extreme, but hey, it worked.

Seriously.

The other feature that still kills me to this day is the heat. As in, the complete lack thereof.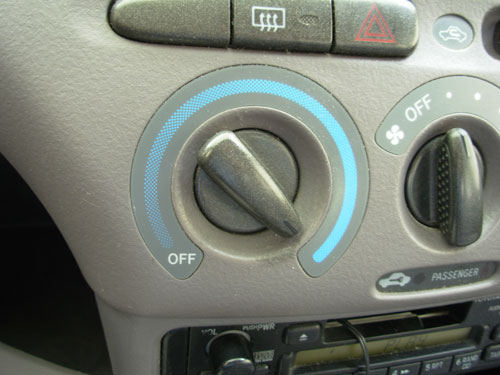 That's right, the car has no heater - only air conditioning. How weird is that?!?

Then again, since it's mid-April and already 100 degrees out, you can imagine we have more of a need for AC than heat.

Lastly, no matter what the language, we always have to remember that objects in the mirror are closer than they appear: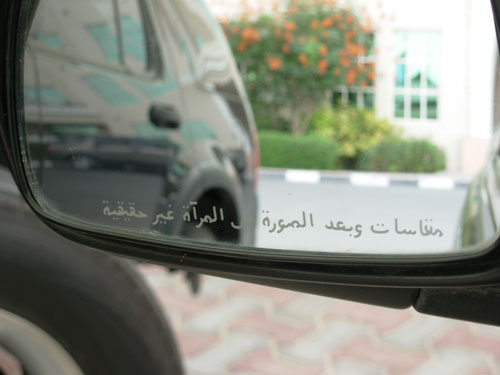 "A Toyota. Race fast, safe car. A Toyota."
posted by Josh @ 3:34 PM
2007-04-13
Pretty Love Machine?
Last night Liz and I went to the Hard Rock Cafe for dinner. We treat ourselves on Thursday night every once in a while, for as you know Thursday is the last work day of the week in Dubai. And at the end of a week sometimes we just need a night out.

Anyway, the Hard Rock is always crawling with children on Thursdays. Imagine Applebees and Disneyland and a little Chuck E. Cheese all mixed together, and then put in the middle of a desert with very little other family entertainment. (You know, Chuck E. Cheese would make a killing over here! Chuck, get on it!)

But seriously, Liz and I were just about the only two people in the place without kids.

The only reason I mention this, of course, is because at one point on the in-house video system Nine Inch Nails' "Head Like a Hole" came on.

Seriously.

We have children running about and playing, families celebrating birthdays and Trent Reznor screaming over and over, "Head like a hole, Black as your soul, I'd rather die than give you control."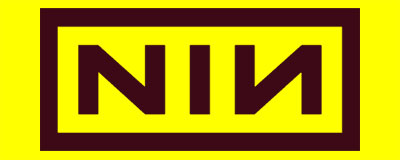 Am I that old, now, that I am going to start noticing this more and more? What was once fringe and counter-culture is now mainstream and safe?

The video before was Mick Jagger and Dave Matthews, two fairly safe characters themselves, doing a very safe live duet of "Wild Horses". The next after was the Police doing "Roxanne" - and I have it on very good authority that their former singer-songwriter is so gentrified he's even written songs for a Disney movie.

But Trent Reznor? Nine Inch Nails?

I had to look it up online, but the CD "Pretty Hate Machine" came out in 1989. So I guess we're closing in on 18 years, which seems to be standard for musicians becoming more mainstream.

I mean, just look at the Hot 100 number-one hits of 1989:


"Every Rose Has Its Thorn" - Poison
"My Prerogative" - Bobby Brown
"Straight Up" and "Cold Hearted" - Paula Abdul
"The Living Years" - Mike + The Mechanics
"Eternal Flame" - The Bangles
"She Drives Me Crazy" - Fine Young Cannibals
"Like a Prayer" - Madonna
"Hangin' Tough" - New Kids on the Block
"We Didn't Start the Fire" - Billy Joel

and, to bring shame on anyone who lived through the late 1980s:


"Girl I'm Gonna Miss You"
"Baby Don't Forget My Number"
and
"Blame It on the Rain" by Milli Vanilli

Here are a few other memorable songs from 1989 that didn't hit #1:


"I'll Be There For You" - Bon Jovi
"Beds Are Burning" - Midnight Oil
"Funky Cold Medina" - Tone Loc
"If I Could Turn Back Time" - Cher
"Kickstart My Heart" - Motley Crue
"Listen to Your Heart" - Roxette
"Love Shack"- The B-52's
"Once Bitten, Twice Shy" - Great White
"Right Here Waiting" - Richard Marx
"Stand" - R.E.M.
"The Look" - Roxette
"Toy Soldiers" - Martika
"Veronica" - Elvis Costello
"Wild Thing" - Tone Loc
"You Got It" - Roy Orbison

Any one of these could play at the Hard Rock, I suppose.

Well, maybe not Milli Vanilli. Although their "Greatest Hits" album was just released on March 22.

Go figure.

Lastly, here are a few recognizable albums released in 1989:


Pump - Aerosmith
Cosmic Thing - The B-52's
Paul's Boutique - The Beastie Boys
Rhythm Nation 1814 - Janet Jackson
Girl You Know It's True - Milli Vanilli
Dr. Feelgood - Motley Crue
Straight Outta Compton - N.W.A.
Bleach - Nirvana
Full Moon Fever - Tom Petty
Batman - Prince
Fear of a Black Planet - Public Enemy
Mother's Milk - Red Hot Chili Peppers
Skid Row - Skid Row
As Nasty As They Wanna Be - 2 Live Crew
Pump Up the Jam: The Album - Technotronic

Brings back some memories, eh?

It's going to be weird, but no doubt soon we'll probably have "Dr. Feelgood" play under an Aleve commercial, "Every Rose Has Its Thorn" selling F.T.D. flowers, and "Kickstart My Heart" shilling HeartStart Home Defibrillators.

"Clear!"
posted by Josh @ 9:38 AM
2007-04-12
Disneyland Resort Paris
Not to make this an overly heavy Disney day, but I have to mention this. Fifteen years ago today Disneyland Resort Paris opened (albeit back then it was known as the "Euro Disney Resort").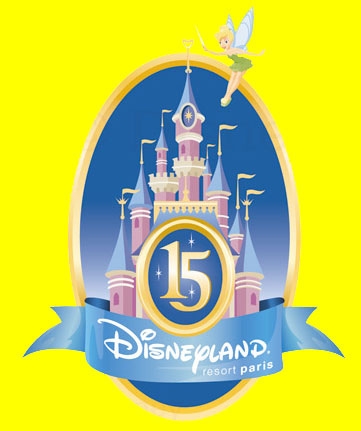 I've always wanted to go there, it's been a goofy dream of mine for a long time. Well, last week we made our hotel reservations, we're going in July!!

Liz has a conference in London, so we're stopping there on the way home to the States, and since London is close to Paris (hey, relatively speaking) we're going to bounce over to Paris for a few nights, and then to Disneyland Resort Paris.

This will be the first time that Liz and I go to a Disney theme park together - so if she puts up with me through that then I think we're golden for the rest of our lives ...
posted by Josh @ 3:44 PM
El Rio Del Tiempo
What in the world is going on at World Showcase?

If you've ever been to Florida's Walt Disney World, and you've ever been to Epcot, and if you've ever been to the Mexico pavilion, then there's a small, small chance that you might possibly be interested in this. (I know, not great odds, eh?

I just found out that on April 7 the new Gran Fiesta Tour Starring The Three Caballeros opened, replacing the cheesy but fun El Rio Del Tiempo ("The River of Time") boat ride.

And I'm kind of sad by this.

For as cheesy and as low-brow as El Rio Del Tiempo was, it was one of my favorite attractions. It was a low tech boat ride like "it's a small world" - but instead of singing dolls, there were big video screens that took you through a late 1970s early 1980s era travelogue of Mexico, with cheesy cliff diving and cheesy markets and even a cheesy-but-great mariachi-esque song, too, la la lala la ... well, it's tough to translate into words. But it's great. And cheesy.

I didn't even realize that the ride had closed (apparently on January 2), or was slated to be reworked. They might just revoke my Disney fan license for this infraction. I shouldn't admit this in print. (Although it might earn a sliver of respect from our non-Disney fan majority of readers ...)

Anyway, it appears that Donald Duck, José Carioca and Panchito from the 1945 animated movie The Three Caballeros have been added to the attraction to spice it up.

Here's a YouTube video of the cheesy original:





And here's video of the new spiced up version:





From what I can tell on the internet, the animation was done by Eric Goldberg - who did the Genie in Aladdin. Rob Paulsen provides the voice of both Panchito and José Carioca, as well.

Theme park historian Kevin Yee has a great column at MiceAge.com comparing the old and new rides.

Wow. Interesting stuff. (Well, to me, at least ...)
posted by Josh @ 3:37 PM
News: China's Counterfeit Disneyland
Wow. This is a crazy article I saw yesterday in Seven Days here in Dubai.

The money quote is: "Shouldn't others be able to use those characters besides Disney?"

Um, well, no, at least, not if you believe in international copyright ...


www.7days.ae
'We are not stealing from anyone'
April 11, 2007

With its slogan 'Disneyland is too far,' Beijing's Shijingshan Amusement Park features a replica of Cinderella's Castle, staff dressed like Snow White and the Seven Dwarfs and other Disney images. None of this is authorised by Disney but that has not stopped the state-owned park from creating its own counterfeit version of the Magic Kingdom in a brazen example of the sort of open and widespread copyright piracy that has Washington fuming.

The United States announced that it would file a case at the World Trade Organisation over 'rampant' copyright piracy in China, a practice which US companies say deprives them of billions of dollars each year. But 31-year-old housewife Zhang Li betrays a typical Chinese attitude on the issue while chasing her young son around the park. "I don't understand why that is such a big problem. Shouldn't others be able to use those characters besides Disney?" she asks.

Her view is common in a country where lax societal and law enforcement attitudes toward copyright protection has seen the counterfeit goods industry become a key part of the national economy. A US Congressional panel says China's own data suggests such goods account for 15 to 20 per cent of goods made in the country.

Such numbers seem hard to dispute in Beijing, where one can spend a morning at an imitation Disney amusement park, have lunch at a KFC knock-off, shop for fake foreign-brand fashions in the afternoon and relax at night with a DVD of a Hollywood film that is still in the theatres in the United States.

"It's part of living in China," Canadian businessman Brian Dugood. "Why buy the original when you can get a pretty good copy at one-tenth the price?"

Indeed, China faces a huge task in changing attitudes in a country where most consumers have little hope of affording legitimate DVDs and designer clothing, said Zhang Zhifeng, a member of the state-sponsored China Intellectual Property Society. "There's a lack of consciousness of International Property Rights in China. People don't really feel that the use of pirated goods is bad," he said.

Moreover, China's stability-conscious government has little incentive to crack down forcefully on a key economic sector, he added. Lei Danni, who runs a small shop selling fake DVD and compact discs, brushes off accusations by American companies that his business hurts sales of legitimately-produced software. "We aren't stealing from anyone. Most of my customers say they wouldn't buy the real thing anyway because its too expensive. So there is no connection."
posted by Josh @ 3:02 PM
2007-04-11
Why I'll Never go to Ski Dubai Again
a/k/a Birthday Blues

I've been trying to figure out how to write this story for almost two weeks now. I was still pretty worked up last weekend ... heck, I'm still pretty worked up today. I guess this story is always going to get me going. So here goes ...

My birthday was two Fridays ago, March 30. And, with the Dubai weekend schedule, Friday's the weekend here. That meant Liz and I had the entire day to hang out and play. First we went to the free beach for a few hours. While great that the beach is still free, the water's still a little chilly.

Our friends at the U.S. Navy Naval Oceanographic Office say the water in The Gulf is currently in the low 70s. (Click the radio button on that webpage for a temperature map of The Gulf - got to love our taxpayer dollars at work. Wait, make that your taxpayer dollars at work - technically I'm not a resident of the U.S.A. right now!)

The other reason we stayed out of the water was the jellyfish as big as my head. They were all over the shore. Biggest I've ever seen. And you've got to figure, if the ones who died were the weak ones, I don't want to find out how large their more robust siblings are!

In the afternoon we went to the indoor Ski Dubai where Liz decided to go snowboarding instead of skiing.

And that's when the birthday went horribly, horribly wrong.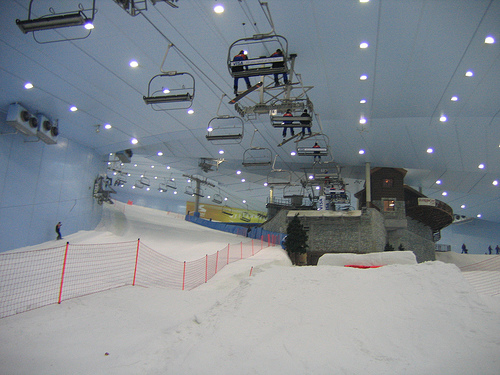 It wasn't a bad idea, to snowboard instead of ski, that was a fine decision. I mean, the trail is pretty quick if you're even a marginally good skiier, so two hours on the slope can get boring.

Of course, on a weekend night we should have known better, as the joint was swarming with crummy skiiers. And since there's not a lot of trail to begin with, it's hard to hide from the untrained and dangerous.

And that's the problem right there - unlike real mountains, there's no beginner's bunny slope. There's the top, a midway, and the bottom. That's it. All one quick slope.

The other problem is complete lack of oversight / policing of the trail. But don't worry, I'll cover that in a minute.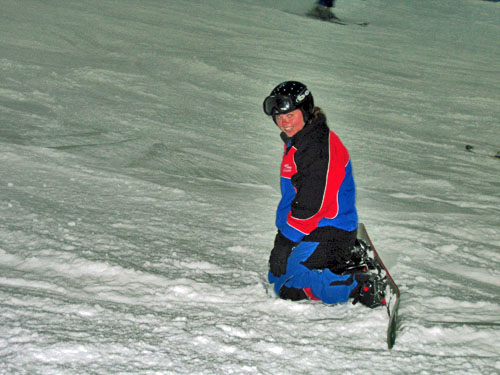 So, a little after an hour into our two hours, Liz is getting the hang of the snowboard. She can connect several turns safely, and stop without falling. So here she is, about halfway down from the midway to the base, testing her balance when BAM! this jackass kid runs into her at FULL SPEED.

FULL SPEED.

She drops to the ground instantly.

I, of course, freak out.

The kid gets knocked down, too, but he's up quickly. But he's not asking how Liz is - he's yelling at Liz for being in the way.

He's yelling at my wife for being in his way.

And that, right there, is the way things work around here.

You didn't see me coming, I was out of control, but it's your fault that I hit you.

Thank Christ and Buddha, and hell, even Allah that Liz was okay. If not, I would have beat this kid to death with his own skiboot right there. I actually almost did that anyway, just because he was so stupid and rude.

Of course, this NOT being the United States there's no blame, no official apologies, nothing. I think they threw the kid out, but other than that, nothing happens. We're free to stay or leave, whatever.

I was livid. Not only did I want to beat the kid to death, I also wanted to beat the one "ski patrol" guy who was wearing sneakers at the base of the mountain, as well as the customer service rep who "wasn't sure if a manager could speak with us right away", and then also the manager who said, "it's a busy night, and we don't have enough staff".

Freaking out. Still am.

Then, four or five days ago, we get a call from someone at Ski Dubai, they wanted to know what time the accident happened, so they could review the video footage.

What?!

Huh?!

Why even bother?!

I mean, seriously, the manager on duty at the time could barely have cared less about Liz's condition. Shoot, Liz actually had to go sit down while the manager was there speaking with us because she was so dizzy, but it didn't phase the manager. She was just about yawning as I told her the story. Checking her watch. Wondering what she was going to do on her break. What restaurant from the food court she was getting dinner at.

At one point I almost wanted to slap her and say, "can't you at least pretend to care?!"

Obviously an apology was out of the question.

And this, right here, is why establishments like Ski Dubai are only built in the third world. Not to condone the lawyer-crazy, sue-sue-sue United States, but sometimes you need the threat of lawsuits to get big companies into gear.

And seriously, how much does it even cost to hire one more ski patroler? You go to a Starbucks here and they literally have eight people working. Each restaurant has at least ten waiters and waitresses at a time. I mean, shoot, that's the benefit of the virtual slave labor market in this country - no minimum wage + no labor laws = cheap cheap cheap workers. Why the hell isn't every third skiier at Ski Dubai on the ski patrol? Raise the price for a two hour session ten dirhams and you've got the dude's salary right there!

But no. I honestly think it's going to take a bloody and violent death on their slopes before Ski Dubai cares.

And with their ridiculously percentage of hot-rodding jackasses with no ski lessons or concern whatsoever for their fellow skiers, it'll happen sooner than later.

Luckily it won't be me or Liz getting hurt out there, because we're not going back anytime soon...
posted by Josh @ 2:05 PM
Red Sox
Wow, it sounds like the Red Sox really hammered the Mariners in a somewhat chilly home opener yesterday. What did they say, 43 degrees at game time? Flurries three hours before that? Yikes.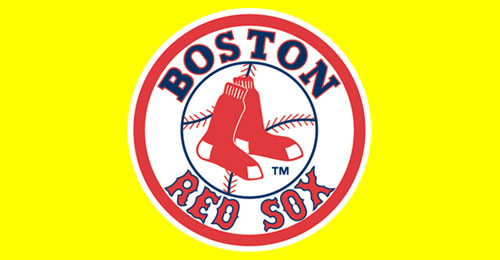 Good to see Josh Beckett doing well so far this year. I hope that last year was just an aberration. Getting to know the American League, if you will.

So hey, I wonder who's pitching tonight? I haven't read much at all about it, I wonder if it'll be that new guy from Japan ...
posted by Josh @ 6:57 AM
2007-04-10
Happy Birthday!
We'd like to wish a very Happy Fourteenth Birthday to my cousin Leona back in Maine. Leona played not one but two important roles in our wedding - she was a member of the "Flower Power" flower girls, and also gave a reading.

Happy Birthday Leona!!
posted by Josh @ 12:52 PM
Abu Dhabi
For the last two days I've been tirelessly scouring the internet looking for the

Bugs Bunny

cartoon when he references Abu Dhabi. Any reference at all. So far I haven't found anything, but I swear that one exists.

In fact, the only cartoon reference to The Dhabi I found was in "Garfield and Friends" from the late 1980s. Apparently Garfield repeatedly threatened to ship the overly-cute kitten Nermal to Abu Dhabi.

So there you go.

Anyway, as I've mentioned before, Abu Dhabi is one of the seven emirates that make up the U.A.E. (the other six are Ajman, Dubai, Fujairah, Ras al-Khaimah, Sharjah, and Umm al-Quwain). And I hadn't been to The Dhabi before this trip, so I get to cross that one off my list. I've now been to 71% of the emirates, only missing Ajman and Fujairah.

Granted, the U.A.E. is pretty small, it's 32,278 square miles - which makes it just a hair smaller than the State of Maine (at 33,414 square miles). That being said, it's not like when I lived in Maine I took regular jaunts to Fort Kent or Lubec often. In fact, I've never been to either. Ever.

Anyway, there was one other crazy thing on our trip that I want to mention. We followed Route 11 (no, not Poland Spring Road in Casco, Maine, but close) which we in Dubai know as Sheikh Zayed Road, named after Sheikh Zayed bin Sultan Al Nahyan who was the President of the U.A.E. from its inception in 1971 until his death in 2004.

I always figured that naming the road after him because he was the President of the country and the principle founding father. That, or they were upset with him, I mean, naming a busy street after a great ruler is a little foolish, as most people refer to the street with disdain when they speak, "There's always so much stupid traffic on Sheikh Zayed!" "This jerk almost killed me on Sheikh Zayed!" "I hate [driving on] Sheikh Zayed!"

With that mindset, it's quite possible that in a few years folks in the United States could name particularly violent or poorly designed stretches of highway after our current leader, but I digress...

The one way, of course, you can get around this is rename a road that already has at least two names, kind of like Maine's "10th Mountain Division Highway" (a/k/a "Roosevelt Trail", a/k/a "Route 302".)

But lo and behold, changes were afoot when we crossed into the Dhabi. And it was bigger than just the pavement being a slightly different hue (although it was). Suddenly the road was called Sheikh Maktoum Bin Rashid Road.

"Maktoum?" I said to Liz, "Aren't they the leaders of Dubai?"

Yep. Apparently Dubai named Sheikh Zayed Road after Sheikh Zayed because he was also the ruler of Abu Dhabi, and then Abu Dhabi named their segment of the road after Dubai's ruler Sheikh Maktoum bin Rashid Al Maktoum.

They traded names! Weird.

But I guess it's better than having your road named after your own ruler. At least a little bit.
posted by Josh @ 12:49 PM
News: 100,000,000 iPods
Wow, these are some amazing numbers ...

Reuters
Apple says sold 100 million iPods
April 09, 2007

NEW YORK - Apple Inc. said on Monday it has sold 100 million iPods since launching the digital media player in November 2001.

Apple said its iTunes online music store has sold more than 2.5 billion songs, 50 million television shows and more than 1.3 million movies.

&copy Reuters
posted by Josh @ 6:24 AM
Best Red Sox Podcast
It's probably a long shot, but do any of you listen to the Best Red Sox Podcast - Corn, Gordon and Flanagan on the Red Sox?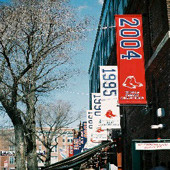 Well, if you do, and you listened to episode 29 that came out last week, well, that was me that they were talking about!!

These three guys (John Corn, Ron Gordon and Randy Flanagan) in Connecticut do a thirty to forty-five minute podcast every two weeks or so about the Red Sox. It might be a little low-tech, but they know their stuff, and are pretty amusing, to boot. They really have a good chemistry going between them.

Anyway, back in Maine I used to listen to them on my crazy-long drive to work every day, and just kept the habit going when I moved to Dubai. One episode they were trying to determine the listening range of their audience, and asked people from far away to write in.

Of course, I did, and this is how they opened the show last week ...

"With listeners in the San Francisco Bay area, to America's heartland, New England and Dubai, U.A.E., this is The Best Red Sox Podcast on the net - Corn, Gordon and Flanagan on the Red Sox ..."

Pretty funny stuff!
posted by Josh @ 6:19 AM
2007-04-09
Greek Cruise
So hey, this would have been much more interesting / amazing if I had mentioned it earlier - but my cousin Karen (who gave a reading at our wedding) and her husband Jack are chaperoning a group of high school students on a Mediterranean cruise this April, and Liz and I had hoped that we could catch up with them in Athens for a few nights.

But I never mentioned this story, because as luck (and super-expensive plane tickets) would have it, we're not meeting up with them.

Either way, guess which boat they were supposed to be on?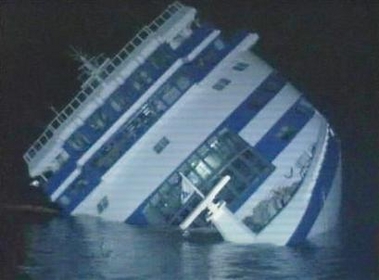 Yup, the Sea Diamond - the one that sunk on Friday.

Luckily they weren't on it yet, as their cruise started on Sunday.

How crazy is that?!
posted by Josh @ 10:07 PM
Mirfa Photos
We had a good overnight to Mirfa in the Emirate of Abu Dhabi the other night. We actually never even drove through the city of Abu Dhabi, sadly, so I've yet to see that, but the emirate itself was nice.

Here's the photos we took: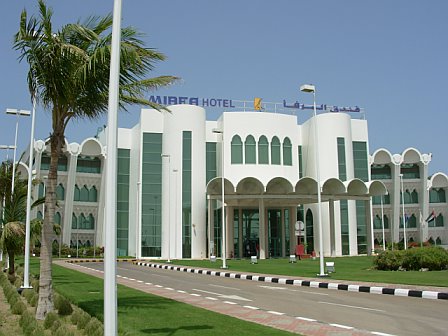 Mirfa Hotel
posted by Josh @ 10:01 PM
2007-04-08
Easter
Happy Easter, for those of you who celebrate the Spring Equinox with a festival to Anglo Saxon goddess

Eostre

.

Oh, wait, sorry, my bad. That's the pagan holiday that was absorbed by the early Christians for their holiday celebrating resurrection of Jesus.

Anyway, this ties nicely into the book I just finished, Holy Blood, Holy Grail - you know, the one that the guy who wrote "The

Da

Vinci

Code", um,

borrowed

his ideas from?

Well, yeah, I know that lots of it has been proven as a hoax recently, but still, I really enjoyed the last three chapters about Jesus, his life, and what was included and excluded in the Bible (mostly by a dude named

Irenaeus

).

Anyway, the formation of Easter can be traced back to 325 AD and Emperor Constantine with his First Council of Nicaea which is also when Christianity voted that Jesus was a god, and not a mortal prophet. (Muslims believe that Jesus, along with Noah, Abraham, Moses and Muhammad are all prophets).

Anyway, Constantine really did a number on early Christianity, as he also worshipped Sol

Invictus

, a pagan sun god. In fact, in 321 Constantine decreed the day of the sun (Sunday) as a day of rest, up until that point Christians had rested on the Sabbath (Saturday) like other prominent religions at the time. And that's why we have Sunday off in most parts of the world.

So yeah, Easter. Easter is the first Sunday after the first full moon after the Spring Equinox. It always falls between March 22 and April 25.

You know what also falls in betwix those two days? Yep. My birthday.

Thus not only do I share my birthday with my Father-in-Law, I also have shared it with Easter not once, but twice - 1986 and 1997.

But because of the lunar nature of the holiday, we won't celebrate Easter on March 30 again until 2059, 2070 and 2081. Those would be my 83rd, 94th and 105th birthdays.

Oddly enough, I just found out this weekend that one of my good friends from elementary, middle and high school, Holly, just had a baby girl on my birthday. So now I have someone else to share it with!

Congrats!



(Oh, yeah, we had a great trip down the coast this weekend, look for photos tomorrow.)
posted by Josh @ 10:31 AM
2007-04-06
Mirfa!
We're going on a one-night trip down the coast to Mirfa, which is just south of Abu Dhabi.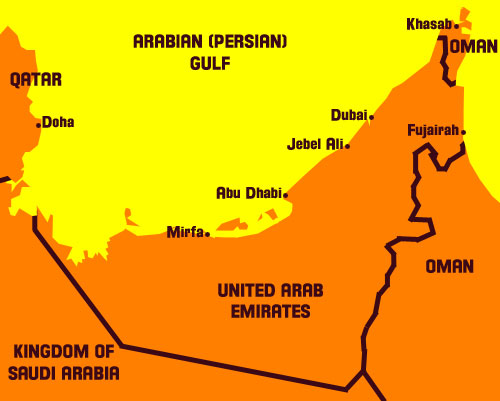 Is it sad that the only reason I knew about Abu Dhabi before I came here was because of Bugs Bunny?

Yeah, we don't actually learn world geography in the States, it's pretty much only what you can pick up from Warners or Disney cartoons.

Guess it's good for my current globetrotting that I spent so many Saturday mornings glued to the tv!
posted by Josh @ 9:35 AM
Meet the Robinsons
Hey, have you spent your day with Wilbur Robinson yet?




As you might have seen, the movie didn't do so hot last weekend, so if you haven't seen it yet this weekend would be perfect!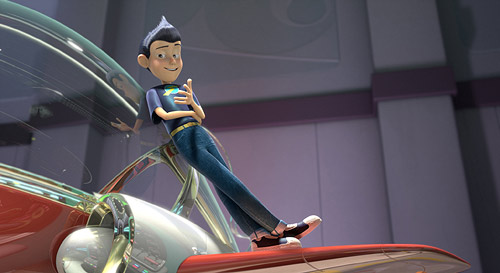 Because, as you know, the movie isn't out here for a few more months, so see it of you can!
posted by Josh @ 9:20 AM
News: Sea Dogs Snowed out
Up in Portland, Maine we have the AA Minor League affiliate of the Boston Red Sox, the Portland Sea Dogs. The only trick with having a team in Maine, well, sometimes you get snowed out ...


THE BOYS OF SUMMER WON'T PLAY ON THURSDAY
The Snowville Nine Take the Field
April 05, 2007

What do you do when Mother Nature throws you a curve ball? Hadlock Field was all set for the Sea Dogs Opener on Thursday night, yet Mother Nature dumped a foot of snow on Portland. Although the Sea Dogs will not take the field on Thursday, baseball is still taking place. The second Snow Man Series in team histroy will take place this afternoon. Sea Dogs staff members are doing all they can to have a little fun with a disappointing situation by building snow men in the nine positions on the field. The last time snow men took the field was in 2001.
posted by Josh @ 8:55 AM
2007-04-05
Tommy Lee!

Oh my gosh! Josh and I just had a star sighting here in Dubai! Now, Josh, being a former resident of Los Angeles, was not as overtly uncool as, say, I was when I stage whispered to him, "Oh my God...that's Tommy Lee. Seriously! I think it's Tommy Lee! Wait, maybe it's not. Holy crap! It IS. That's freaking Tommy Lee!" and stared googley eyed at the skinny rocker dude with bright red highlighted hair.

You see, it's Bike Week here in Dubai, and, as luck (or lack of luck) would have it, it's taking place about a block away: loud Harleys, really loud music and all that's good and bad about biker dudes and dudettes descending on a place. And Tommy Lee, of Mötley Crüe fame, of being married to Pamela Anderson fame, and, um, of other things fame... Tommy Lee is hosting the event, which, around these parts, we find pretty exciting. Or maybe I just find it pretty exciting. In any event...

It all began earlier this morning. The bands started their sound checks around 10:30 a.m., as many of my colleagues and I were fighting our way though stacks of grading. (Puddle of Mudd certainly puts one in the mood for grading literary criticism...or not.) As students met with me during my office hours to discuss their essays, my attention—and theirs—seemed split between our (fascinating) conversation about essay structure and the music we could hear coming from Bike Week preparations at Media City. While out of my mouth came sage words of writing advice, in my mind: dreams of Tommy Lee. Is that him on the drums right now? I wonder if he'll play any Mötley Crüe songs tomorrow? ("I'm on my wa-a-ay / Just set me fre-e-e-e, / home / sweet / home.") But Vince Neil wouldn't be there to sing, so it wouldn't really be the same. And I'm sure there must be some legal restrictions. "I'm sorry, Khalid. What was your question about your essay?"

Come lunch time, I was ready to get off campus and get a yummy "I-survived-the-school-week" bagel at Media City with my handsome husband...and maybe catch some of the sound checks. (This is a fun way to hear the acts that come to Media City without the hassle of buying tickets and standing in crowds. I've heard Pink Floyd, Toto, and some of the Dubai Jazz Festival this way. I think it's a little more fun. And I'm a sucker for behind the scenes.)

So we head over, but can't go our normal route across the bridge because it's blocked off for Bike Week. I'm annoyed, but, whatever; we head the long way around the person-made lake separating AUD from Media City.

And then: divine intervention.

We see a gold Hummer about 20 feet away, and from it emerges a bunch of people in black. They're walking towards us, looking important, looking entourage-like, with one in the middle looking like, yes, TOMMY FREAKING LEE! Stage whispering ensues. I get all flustered. Josh "I've-lived-in-LA-and-this-is-SO-not-a-big-deal" is like, "Liz, stars are just people." I know, I know, but what if he saw me? I wonder where he's staying? I wonder what he had for lunch? Does he like bagels?

"How would you like it if people were like 'whisper, whisper, whisper' when they saw you?"

"I'll worry about that when the time comes," I say. "In the meantime, I'm giving myself permission to be star struck."

"You're going to go crazy when we go to LA this summer."

The man is absolutely right. I will be a bonafide freak. I can't wait. In the meantime, though, I'm going to step outside onto our balcony, and listen to the drumming of the one, the only, Tommy Lee.
posted by Liz @ 8:57 PM
News: All Dodgers to be No. 42
This is an interesting article.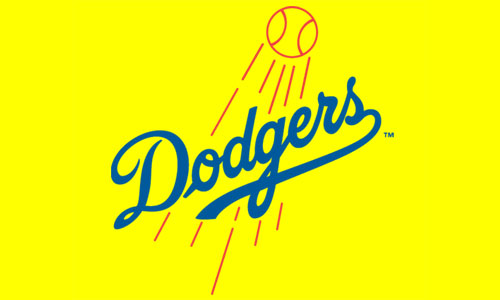 It still kind of gets me that anytime they mention Jackie Robinson they don't say "modern era" - the first African-American Major League Baseball in the modern era.

Poor Moses Fleetwood Walker.

The Associated Press
Dodgers to honor Robinson anniversary with jerseys
April 05, 2007

LOS ANGELES - Every player on the Dodgers will be No. 42 for a day.

Los Angeles will honor the late Jackie Robinson by having all of its players wear his jersey number on April 15 when the Dodgers face the San Diego Padres at Dodger Stadium on the 60th anniversary of his becoming the first African-American player to play in a big league game.

"Jackie Robinson was a Dodger, and the most fitting tribute we can pay to him is for the entire team to wear his number on the 60th anniversary of his breaking the color barrier," Dodgers vice chairman and president Jamie McCourt said.

Robinson made his debut for the Brooklyn Dodgers on April 15, 1947. The team moved to Los Angeles after the 1957 season.

© The Associated Press
posted by Josh @ 6:52 PM
MIT Advertising Lab Blog
Not that I really want to hype other blogs here (lest you find them more amusing or worthwhile than myself) - but I have a cool one I want to point out: MIT Advertising Lab

I'm not sure if there's a "real" place called the MIT Advertising Lab, or if they're just playing off the name of the somewhat famous MIT Media Lab.

Either way, one of the latest tidbits there is about a company in Japan that puts ads on the backs of free photocopies. Pretty clever.
posted by Josh @ 4:10 PM
Tommy Lee Sighting
So we had a fun celebrity sighting today at Dubai Media City - Tommy Lee of Mötley Crüe!

For lunch Liz and I walked over to our bagel place at Media City, where they're setting up for the 3rd Annual Dubai Bike Week this weekend. All of a sudden there's Tommy Lee.

I guess he's one of the musical acts tonight, and he was going to his soundcheck.

It's actually good that it was him, and not Puddle of Mudd, Brothermandude, Firebrands or Craig Jones - as I have no idea who any of them are or what they look like.

But Tommy Lee, well, he's pretty recognizable.
posted by Josh @ 3:17 PM
Countdown to Fenway Opener
Sorry, I just have to:


posted by Josh @ 6:52 AM
2007-04-04
Hannaford!
Quick story for you Mainers out there: The other day I had a taste of home in my marketing textbook - Kotler and Keller's Marketing Management, 12th Edition.

While I enjoy marketing, the book is rather dry and encyclopedic. This chapter about wholesaling and logistics was particularly painful, and then they mention Maine's own Hannaford Supermarkets!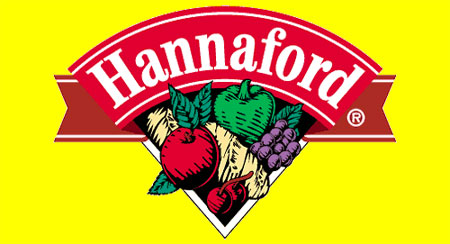 "Grocery stores have started zeroing in on customers and asking what they want to see in the store. New England-based chain Hannaford Brothers has done just that and has expanded its organic and natural food selection as a result."

Yeah, I know, hardly anything to write home about, but still, it caught my attention in an otherwise painful and slow chapter.

Ironically the chapter starts out in Santa Monica, California at Starbucks' Hear Music store on 3rd Street, where you can preview just about any CD in the store. It's neat, but wickedly overpriced.

Hey, kind of like Starbucks!!
posted by Josh @ 5:47 PM
Rolls
Yesterday I read an interesting tidbit in the newspaper. Arabian Gulf Mechanical Centre (AGMC) is the only authorized Rolls-Royce dealer in Dubai, our neighboring Emirate of Sharjah and the Northern Emirates.

Well, apparently they had a good year in 2006. The paper reported that AGMC had the highest unit sales in the Middle East, and the fourth highest in the world (behind London, Beverly Hills and Tokyo).

It's funny, the other day I saw a Rolls-Royce Phantom in a parking lot here. It was a simply horrible color somewhere between brown and beige, I mean, no other car manufacturer in the universe would ever have the gaul to use this color. But the car still looked cool.

And you know, the tires on that thing were bigger than the tires on the Ford Explorer next to it.

Unreal.
posted by Josh @ 10:31 AM
2007-04-03
27 and 33
So on Friday I turned 31 years old. It doesn't feel any different, of course. But to me, personally, 30 didn't feel old, either. You know what did, though? Turning 28.

Why?

Because of all of the famous people who died at age 27. And, this website aside, I'm not really famous for anything other than getting my name at the end of the credits of a few movies.

But still to outlive some of these people, well, it made me feel pretty old:

Thus 29 and 30 and 31 are a walk in the park.

The next big birthday, I'd say, is 33. Here are a few famous faces who left during their 33 year:
Fairly distinct company there, eh?
posted by Josh @ 12:12 PM
Sports Update
The Florida Gators won the National Championship, so I won ... third place, though. But sadly Gil Meche and the Kansas City Royals beat Curt Schilling and the Boston Red Sox.

Argh.

And something for the "things I should have known yesterday" file - In his last appearance in Kansas City on August 10, Schilling tied an American League record by giving up 10 extra-base hits — nine doubles and a home run.

Huh.

Lastly, not sure if this qualifies as "sports", but we now have proof that wrestling is fixed, as a just and fair universe wouldn't have let Donald Trump win his Wrestlemania showdown against WWE prez Vince McMahon. But Trump won, so he didn't have to shave his head.

That reminds me, sometime I have to tell you my Stephanie McMahon story ...
posted by Josh @ 9:25 AM
News: Sony Lands Aardman
Keeping you up-to-date on all of the animation news ...

Reuters
Wallace & Gromit makers reel in Sony Pictures deal
By Gavin Haycock
April 02, 2007

LONDON - Aardman Features, the makers of "Wallace & Gromit" and "Chicken Run" films, is finalising a deal with Sony Pictures that gets it back into the U.S. market three months after its partnership with the Dreamworks studio ended.

Sony Pictures Entertainment said on Monday it was in final negotiations for a three-year, first-look deal with Aardman Features, the feature film division of Aardman Animations Ltd.

Sony Pictures is a unit of Japanese electronics maker Sony Corp.. The Sony film studio's hits include the James Bond blockbuster "Casino Royale", the "Spider-Man" movies and "The Da Vinci Code".

Financial terms for the Sony/Aardman partnership, which just requires legal sign-off, were not disclosed.

"There is an expectation that they will make a movie every year to 18 months," Sony Pictures Entertainment Chairman and Chief Executive Michael Lynton told Reuters.

"We are paying them a certain sum of money every year to help them cover their overheads and development," he said by telephone from Los Angeles.

Once a picture gets the green light, Sony will also fund production, marketing and promotion.

Three months ago, Aardman and Dreamworks Animation SKG ended the seven-year partnership that led to three feature films, saying their ambitions had moved apart.

The split came after their stop-motion movie collaborations "Flushed Away" and "Wallace & Gromit: Curse of the Were-Rabbit" received critical acclaim but didn't generate as much box office takings as had been anticipated.

"Wallace" follows the adventures of an intrepid, cheese-loving inventor and his canine sidekick and landed Aardman's Nick Park and his co-director Steve Box an Oscar last year for best animated feature film. Park has won three other Oscars for his short animated films.

Lynton said Aardman was keen to produce not only stop-motion, but also computer-generated movie projects.

Aardman is based in Bristol, southwest England.

"It is a completely different voice; it comes from a part of the world that has absolutely nothing to do with Hollywood," said Lynton.

He said the deal with Aardman sat well with Sony Picture's focus on films both in and outside the U.S., adding that the UK company would have a relatively high degree of artistic freedom.

"The market right now is an interesting place because despite everybody saying Hollywood is only going for the big blockbuster, the truth is there is probably more variety going on and greater audience acceptance of that variety than has existed in the last 10 or 15 years. Aardman fits very well into that mix," Lynton said.

&copy Reuters
posted by Josh @ 9:12 AM
2007-04-02
Go Gators!
Well, tonight's the night! Tonight in Hot-lanta we have the National Championship for NCAA Men's Basketball. And, just as I predicted on my bracket, Florida is playing Ohio State. (See NCAA Bracket).

So I guess I can finally take back all of the potentially mean things I said about the fine, fine state of North Carolina (See Georgetown!!).

Seriously, I've gotten emails about it.

So "Go Gators", and "We Love NC!"
posted by Josh @ 10:43 PM
Opening Day!
Oh boy oh boy oh boy! At ten past four o'clock today, (Eastern Daylight Time) the Boston Red Sox take on the Kansas City Royals to start their 2007 season!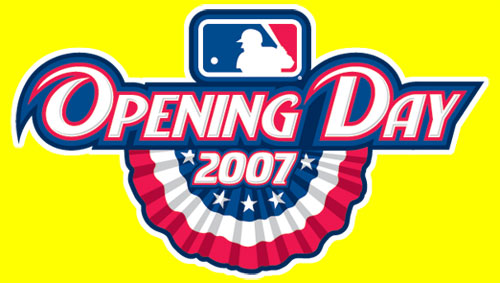 Curt Schilling is pitching against Gil Meche, who I've never heard of, other than the fact that he got $55 million this year for five seasons, making him the most expensive player in Kansas City history. Fifty-five million, awww, that's so quaint.

I think there are two or three Sox players who don't make that much.

No, I'm kidding - money doesn't buy sucess, just look at the Yankees. And hey, Kevin Youkilis and Jonathan Papelbon both get paid squat, and they're fantastic.

But all is not solid in Red Sox land, especially the outfield. From right to left we have "Not-Trot" Drew, Coco "So-many-jokes-to-make, but-I'm-going-to-center-on-the-fact-that-he's-not-Jacoby-Ellsbury" Crisp, and Manny "Just-being-Manny" Ramírez.

Yikes.

Also sketchy? The Sox are starting their 13th different opening-day second baseman in 14 years - Dustin Pedroia.

But that's not the only position in which Boston has played musical chairs. Julio Lugo replaces Alex Gonzalez at shortstop this year. Gonzalez had replaced Edgar Renteria, Renteria replaced Orlando Cabrera, and Cabrera replaced ... hmm, what's his name? Something like Nomar?

And while it seems like a lifetime ago, Nomar only left us two and a half seasons ago, in July of 2004.

Other than those few shakey details, things are the same. Mike Lowell at third, Jason Varitek catching, and, of course, David Ortiz as the designated hitter.

Man, I love this game.
posted by Josh @ 12:14 PM
News: Jumeirah Open Beach Still Open
Oh yeah, so I forgot to mention this. Last week I complained about the closure of Jumeirah Open Beach, the last free beach in Dubai (see Bye Bye Beach).

Well, apparently HH Sheikh Mo has saved it from development - unless this is some elaborate pre-April 1st hoax.

No, honestly, this article reads as if some high-powered nationals who live nearby got in on the game, and they obviously carry a little more weight than a few measly expatriates...


Emirates Today
Jumeirah beach project scrapped
Sheikh Mohammed orders halt to development on Jumeirah Open Beach
By Hakam Kherallah
March 30, 2007

Authorities yesterday Dubai ordered developers to stop building work on Jumeirah Open Beach.

The decision came directly from His Highness Sheikh Mohammed bin Rashid Al Maktoum, Vice-President and Prime Minister of the UAE and Ruler of Dubai.

"I can confirm that work on the fencing work will be stopped," a senior official told Emirates Today last night.

"Sheikh Mohammed has ordered Dubai Municipality to stop the project on Jumeirah Beach," the official added.

The decision followed pleas by UAE nationals who live in the area, who approached the Ruler's Office saying the project would deprive them of their lifestyle. A large number of expatriate residents living in the area lodged similar complaints.

Instructions to tear down the fencing work on the popular beach, extending from Burj Al Arab to Port Rashid, "will keep the window to the sea open for Dubai citizens who love the area", said one source.

When workers began erecting aluminium fences to shut off the beach in Umm Suqeim earlier this month, the move sent shockwaves through the community of UAE nationals and expatriates who live along Dubai's coastline.

Emirates Today broke the story about the fencing work. However, details regarding the proposed development were scant, but sources had revealed there were plans to build a resort and develop the coastline from Jumeirah Open Beach to Port Rashid.

The sources, who insisted on remaining anonymous, revealed the resort was to comprise hotel, commercial and residential facilities.

Many residents expressed disbelief that a coastal development project was to be started.

UAE nationals said the project would mean an end to their lifestyle, while expatriate residents complained they had paid enormous rents saying it was money wasted as the sea view would no longer be there.

Now they can breathe a sigh of relief as the fences blocking the view of the Arabian Gulf will be dismantled.

Workers involved in the fencing work were still seen in the area yesterday, but the orders to remove the aluminium panels had already been given, said the source.

The beach at Umm Suqeim is the only remaining venue that grants beach access for everyone, aside from Jumeirah Beach Park, which is often crowded as it attracts people from all parts of Dubai and neighbouring emirates as well as tourists.

One resident said: "In Dubai this is the only remaining window to the sea. Jumeirah Beach Park is meant for people who like crowds." The decision by the Dubai Government came as a pleasant surprise to regular visitors to the popular public beach in Jumeirah.

"Dubai is proving again it is a city that cares," one longtime resident said.

&copy Awraq Publishing Ltd
posted by Josh @ 9:12 AM
2007-04-01
Shrek 5
So you know the other day I made a joke that Chris Sanders being hired at DreamWorks to work on an original movie will save us from "Shrek 5" (See News: Chris Sanders Update)?

Well, I was wrong. Kind of.

As you know, "Shrek the Third" opens May 18th, 2007 and the Variety article I stole quoted says that "Shrek 4" is scheduled for the first half of 2010.

Well I forgot that ABC announced last fall that they're buying an all-new half-hour holiday special "Shrek The Halls" from DreamWorks for this December.

(And yes, ironically ABC is owned Disney, which is DreamWorks Animation's main competitor).

So, although it's not a full-length feature, I'm counting it.

At least this special is directed by "Beauty and the Beast" and "Atlantis: The Lost Empire"'s Gary Trousdale, who's a funny dude. He also directed the short film "The Madagascar Penguins in a Christmas Caper" that was before the Wallace and Gromit feature, and the hilarious Cranium Command pre-show at Epcot.

But still, that there's just too much Shrek for me to handle.
posted by Josh @ 2:44 PM
Dubai and LEGO
So the other day I mentioned how Dubai International Capital will now own fourteen percent of the LEGOLAND parks after a merger of Tussauds Group and Merlin Entertainments (see LEGOLAND Berlin).

Well now I just read that when Merlin Entertainments bought the stake in LEGOLAND theme parks in the summer of 2005, they beat out a rival offer from Dubai International Capital.

Interesting.
posted by Josh @ 2:25 PM
Josh and Liz are two American kids who got married in August. Liz has lived in Dubai since 2003, Josh since August of 2006.

Follow along in the culture shock of being recently married and (for Josh, at least) recently transplanted to Dubai.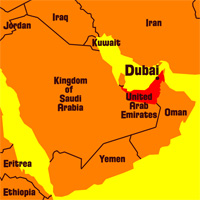 Right now in Dubai
Videos
Pictures
Previous Words
Favorite Recipes
Currency Converter
The easy way to convert Dirhams to Dollars!

Enter a number in either field, then click outside the text box.
Archives
Links We Like
Visitor Counter: