2007-09-03
California photos
Welcome to our five-hundredth post! It's exciting news, as this will also be our last post in this incarnation. But more on that in a bit. First off we want to share a few photos from our California Trip last month.

Of course we went to Disneyland.



We also went to a baseball game while we were staying in Anaheim, naturally the "Los Angeles" Angels of Anaheim. They were playing the Red Sox, I mean, we had to go!




All of Anaheim looks so great now with the whole Garden District. I was trying to explain to Liz how crummy it used to look (as recently as 2000, really), but I think this photo that I stole from a Disney website does a better job showing the improvements. Watch it for a minute, it's animated: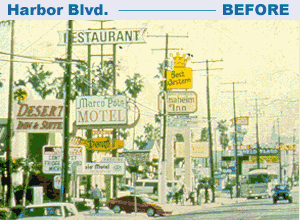 &copy Disney


We also ate ourselves silly in California. My friend Mike thinks it's pretty low class, but I was so excited for the random fast food of California. (He's just in a crummy mood because he thinks the quality has dropped ever since Wendy's bought Baja Fresh - but he's wrong, it's fine). I forgot just how good In-N-Out was, too.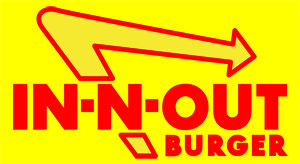 We also saw a taping of Charlie Sheen and Jon Cryer's Two and a Half Men sitcom.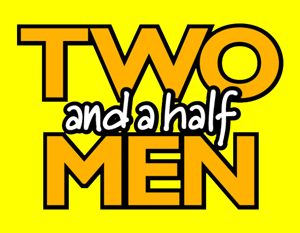 I can't believe that show's been on for four years, and I'd never seen an episode until this sping. Thank heaven's I'd seen it before we went to the taping, though, or I might have missed some of the subtle character nuances.We lucked out, however.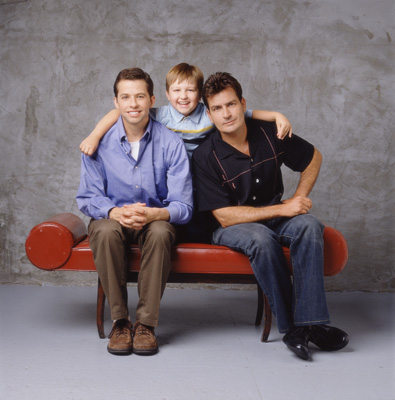 The special guest star that night was none other than Janeane Garofalo - and we're both big fans of hers.

I can't remember what the episode was called, I think it's the second episode of the season, look for it, oh, I dunno, September 31. October 1. Sometime around then.

And those are just the highlights! Check out the photo gallery and full details of our California Trip.

Lastly, tomorrow we're moving the blog. So from now on, go to this new address for Newlywed in Dubai - Year Two.
posted by Josh @ 3:42 PM
Josh and Liz are two American kids who got married in August. Liz has lived in Dubai since 2003, Josh since August of 2006.

Follow along in the culture shock of being recently married and (for Josh, at least) recently transplanted to Dubai.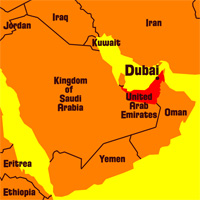 Right now in Dubai
Videos
Pictures
Previous Words
Favorite Recipes
Currency Converter
The easy way to convert Dirhams to Dollars!

Enter a number in either field, then click outside the text box.
Archives
Links We Like
Visitor Counter: