2007-08-29
USA Rugby? Who knew?
I've gone on and on about my complete lack of cricket knowledge here for quite some time now, to quite a comic (I hope) effect.

The other "new-to-me" sport that's on TV quite often is rugby.

Now, I'm not a rugby expert, I don't know the ins and the outs of the game like I would baseball or soccer, but I have a rough idea what the point of the game is. To whale on the opposing team.

There's also something with a ball, too.

But mostly it's to pummel the other guys.

I only mention this because I just found out today that the United States has a rugby team.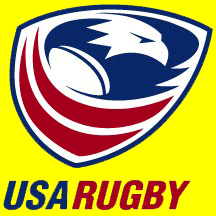 Who knew?

I don't think I talked about this last year, but there's a kind of famous rugby championship here in Dubai - the Dubai Rugby Sevens.

We didn't go last year, I'm not sure why.

Anyway, a "rugby sevens" is a variation of normal rugby game where only seven people play per side, as opposed to ... the normal number of players. Also the games are shorter, I think 15 minutes a game. The other day I watched a replay of last years Dubai Rugby Sevens on our Orbit ESPN. It's a crazy quick game, all running.

So yesterday they announced the dates and teams for the "Emirates Airline Dubai Sevens" (the official title). It goes down on November 30 and December 1, with competing teams from Wales, New Zealand, Fiji, Samoa, South Africa, England, Australia, France, Scotland, Argentina, Canada, Kenya, Tunisia, Zimbabwe, the Arabian Gulf and USA.

Now we have to go and cheer on our country.

Or New Zealand, 'cause they're supposed to be pretty good.
posted by Josh @ 9:18 AM
Josh and Liz are two American kids who got married in August. Liz has lived in Dubai since 2003, Josh since August of 2006.

Follow along in the culture shock of being recently married and (for Josh, at least) recently transplanted to Dubai.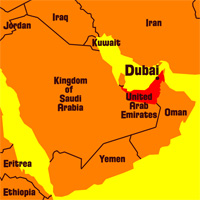 Right now in Dubai
Videos
Pictures
Previous Words
Favorite Recipes
Currency Converter
The easy way to convert Dirhams to Dollars!

Enter a number in either field, then click outside the text box.
Archives
Links We Like
Visitor Counter: