2007-08-31
The Mist trailer
So I don't know if you've heard about the Stephen King short-story "The Mist", but it takes place in Bridgton, Maine - that's where Liz grew up, and the last place I lived before moving to Dubai. My brother Daniel still lives there.

Anyway, apparently Frank Darabont (who wrote and directed the Green Mile and the Shawshank Redemption) has made a movie of it. It stars Thomas Jane, Andre Braugher, Laurie Holden, Marcia Gay Harden and William Sadler. Sadly, it was filmed in Louisiana, and not Maine.




Look for it in theaters on November 21, 2007.
posted by Josh @ 11:35 PM
Josh and Liz are two American kids who got married in August. Liz has lived in Dubai since 2003, Josh since August of 2006.

Follow along in the culture shock of being recently married and (for Josh, at least) recently transplanted to Dubai.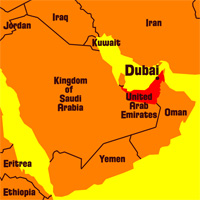 Right now in Dubai
Videos
Pictures
Previous Words
Favorite Recipes
Currency Converter
The easy way to convert Dirhams to Dollars!

Enter a number in either field, then click outside the text box.
Archives
Links We Like
Visitor Counter: