2007-08-21
Gap in Dubai
So I just read in this week's TimeOut Dubai that apparently we now have a Gap here in Dubai!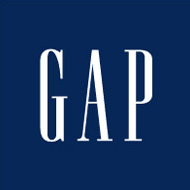 I don't generally get fired up about clothing, but until I moved to Dubai last year I didn't realize how much of my wardrobe was Gap-related. I ruined one pair of khakis in the wash, spilled something on some jeans, my tan cords started to wear out ... all three from Gap.

(Sidenote: is it "The Gap" or just "Gap"? I'm going with "Gap", but I might be wrong here. Excuse my ignorance.)

I was excited last fall when H&M opened up here, but I've had some odd run-ins there. Have I told this story yet? I might have. But let's tell it again, because it's so odd.

One day, perhaps after said pants-ruining month (oh yes, all three pants went down in the same month) I went to the H&M at Ibn Battuta Mall. They're nice stores, stripped down with polished concrete floors and very basic fixtures, but in a trendy way. Very Euro. Very hip. Anyway, I asked one of the clerks where the Mens' section was.

His reply?

"In Mall of the Emirates".

Wow, your Mens' section is in a different mall.

Several miles away.

That's handy.

Anyway, once I got to the Mens' section in the other mall, I realized that our Sweedish friends Hennes & Mauritz need to learn a few things about the America ... um ... posterior. There's a reason Gap has "Loose Fit" and "Baggy Fit" and "Poncho-esque Fit" jeans. Americans are a ... rotund crowd. We're not "skinny" or "petite" or "in shape" like the Europeans.

Needless to say, I'm interested to check out this Gap at Deira City Centre, see if my large American behind will fit into their pants.

But before that, I'm totally going to the gym first.
posted by Josh @ 11:08 AM
Josh and Liz are two American kids who got married in August. Liz has lived in Dubai since 2003, Josh since August of 2006.

Follow along in the culture shock of being recently married and (for Josh, at least) recently transplanted to Dubai.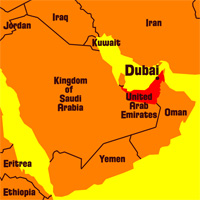 Right now in Dubai
Videos
Pictures
Previous Words
Favorite Recipes
Currency Converter
The easy way to convert Dirhams to Dollars!

Enter a number in either field, then click outside the text box.
Archives
Links We Like
Visitor Counter: