2007-08-15
Disney-MGM Studios
Last week while we were traveling I missed a pretty big Disney story. Apparently the Disney-MGM Studios theme park at Walt Disney World Resort in Florida is going to be renamed this January to "Disney's Hollywood Studios".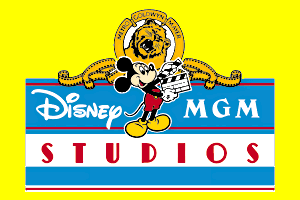 Not a big story, really, but for Disney fans it's pretty crazy, as it seems everyone at Walt Disney World has called that park "MGM" since about 1989. When I worked there in the summer of 1996 they were trying to get everyone to call it "Studios" but that was a little uphill of a battle. I guess now people'll have to call it that!

The only thing that scares me is this quote from the president of the resort, Meg Crofton. "The new name reflects how the park has grown from representing the golden age of movies to a celebration of the new entertainment that today's Hollywood has to offer - in music, television, movies and theater."

"From the golden age of movies to new entertainment that today's Hollywood has to offer."

Uh-oh.

I like how the park is themed to 1930s and 1940s Hollywood. The chrome Art Deco stylings, the replicas of the Chinese Theater, Crossroads of the World, Echo Park, Brown Derby and more. This "today's Hollywood" quote has me a little scared. Today's Hollywood isn't nearly as fun, whimsical or interesting as the Hollywood that never was.

Anyway, it has nothing to do with us or Dubai, but I thought I'd mention that here.

Although we were just in Los Angeles, so I have Hollywood on the brain a little. Speaking of our trip, I probably won't have photos of California compiled and displayed for a few more days, as we leave tomorrow to head back to Dubai.

As you can imagine, I've got to split as we have lots of packing to do. Adios!
posted by Josh @ 4:41 PM
Josh and Liz are two American kids who got married in August. Liz has lived in Dubai since 2003, Josh since August of 2006.

Follow along in the culture shock of being recently married and (for Josh, at least) recently transplanted to Dubai.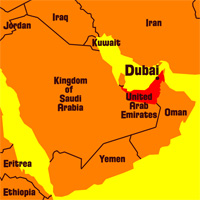 Right now in Dubai
Videos
Pictures
Previous Words
Favorite Recipes
Currency Converter
The easy way to convert Dirhams to Dollars!

Enter a number in either field, then click outside the text box.
Archives
Links We Like
Visitor Counter: