2007-08-19
Baseball in Dubai
How many times have I complained about not getting Major League Baseball on TV here in Dubai? Are you as sick of reading about it as I am writing about it?

Well right now on my Orbit ESPN I have baseball.

Live baseball.

Live Little League baseball.

Yep, Orbit ESPN is playing the 2007 Little League World Series right now.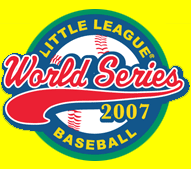 I can't see Manny, Schilling or Ortiz, but I can see a bunch of eleven, twelve and thirteen year olds strike out.

Whoo.

Oh well.

Baseball is baseball.

I guess.

Actually, this pitcher isn't half bad. I think that was a curve ball. And number four on the light blue team looks as if he has a mouthful of chewing tobacco! Huh. Holy cow, this little twerp just cranked a home run. Jeesh! Apparently it was his second of the day! Wow! Go dark blue team!
posted by Josh @ 9:23 PM
Josh and Liz are two American kids who got married in August. Liz has lived in Dubai since 2003, Josh since August of 2006.

Follow along in the culture shock of being recently married and (for Josh, at least) recently transplanted to Dubai.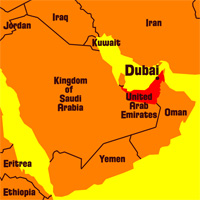 Right now in Dubai
Videos
Pictures
Previous Words
Favorite Recipes
Currency Converter
The easy way to convert Dirhams to Dollars!

Enter a number in either field, then click outside the text box.
Archives
Links We Like
Visitor Counter: