2007-05-30
We Got Lost
Just about everyone I know loves the TV show Lost. And, up until this weekend, I've never seen a complete episode.

Sure, it interested me when I worked in Portland and my coworkers would be twittering around the watercooler on Thursday morning. But at that point in my life I had a two-and-a-half hour commute and a ten hour day - do you really think I had time to catch up on a television series?

But earlier this month ABC set an expiration date for Lost. After the third season (which just ended last week or two weeks ago) they're only going to make 48 more episodes, divided into three, 16-episode seasons.

The last episode (#119) will air during the 2009-10 season.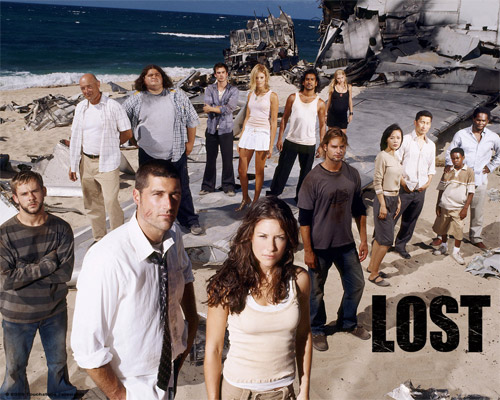 So a couple of factors played into my wanting to catch up on the show. Because honestly, I want to watch it. I just figured I'd do like so many of my friends, and get Netflix and rent each season one-by-one. (I had friends who did that with The X-Files - and I'm pretty sure that show was on the air for something like 37 seasons!)

But then I got thinking, some big surprise will happen that I'll hear about and it'll be ruined. That's already happened with the sixth season of 24 - I know a couple of bad things that happened that I wish I didn't.

In fact, in the thirteen episodes of Lost that I've already watched, I've known a surprising number of tidbits already. So I think it's good I'm catching up.

Plus it's a good show. If you don't watch it, you really should. (See, now I'm one of those cool people who's 'in the know'. Alas, we don't have a watercooler at work to hang around ...)
posted by Josh @ 6:34 AM
Josh and Liz are two American kids who got married in August. Liz has lived in Dubai since 2003, Josh since August of 2006.

Follow along in the culture shock of being recently married and (for Josh, at least) recently transplanted to Dubai.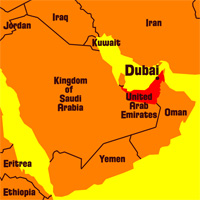 Right now in Dubai
Videos
Pictures
Previous Words
Favorite Recipes
Currency Converter
The easy way to convert Dirhams to Dollars!

Enter a number in either field, then click outside the text box.
Archives
Links We Like
Visitor Counter: