2007-05-09
New Delta Logo
As you know I love logos and branding, and I just saw that Delta Airlines has a new-ish logo.




Apparently the little Delta triangle is known as "the Widget" in the Delta world. So you see they've made the Widget two tones of red instead of blue and red like it used to be.

Thus they've also changed the tail colors on the planes, as well.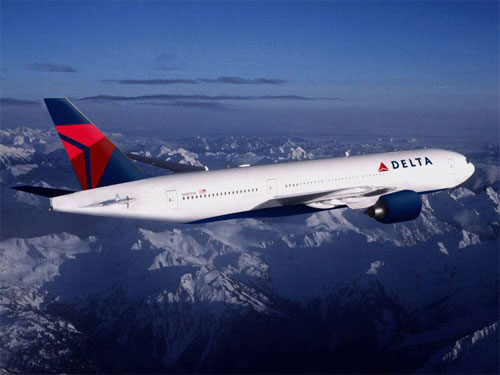 Their website says that the previous "flowing fabric" design introduced in 2000 required eight different colors when applied to aircraft – four shades of blue, two shades of red, one white and a clear coat – while the new design only needs four. They then trot out how many hours this will save when they repaint the plane. It's actually quite odd they're going to that much trouble to call our attention to it.

Of course, after pointing out such intense cost-saving analysis, Delta continues and says how they're going to have to replace signage in all its airport locations with the new logo, too. That can't be cheap, yet they don't mention a number ...

Anyway, while I generally resist change of any sort, I kind of like this new scheme. I appreciate that the logo isn't slanted forward in some "dynamic" pose like every retooled logo in the past ten years (AT&T, Burger King, Pizza Hut, UPS, etc).

Also there's no gradient, which is refreshing. Nowadays it seems like every logo redesign has to blend from light to dark all 3D-like (Volkswagen, Apple, UPS again, etc).

It's pretty amazing how a slight color alteration, a new typeface, and BAM! New Delta, but still recognizable. They're not throwing away years of built up recognition by ditching the Widget, but just recoloring it for a new feeling.

Very clever.
posted by Josh @ 4:43 PM
Josh and Liz are two American kids who got married in August. Liz has lived in Dubai since 2003, Josh since August of 2006.

Follow along in the culture shock of being recently married and (for Josh, at least) recently transplanted to Dubai.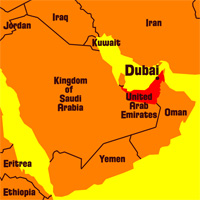 Right now in Dubai
Videos
Pictures
Previous Words
Favorite Recipes
Currency Converter
The easy way to convert Dirhams to Dollars!

Enter a number in either field, then click outside the text box.
Archives
Links We Like
Visitor Counter: