2007-05-31
Microsoft Surface
Wow, that new Microsoft thing is really cool.

Yes, let me repeat myself, "Wow, that new Microsoft thing is really cool."

Words I won't likely say again in a long time, if ever.

And no, I'm not talking about the new Pink Zune.

(For those of you reading this in the future - perhaps even as soon as the Holiday Season of 2007 - and don't remember what a "Zune" is, the "Zune" was Microsoft's failed answer to the iPod, but it was weird looking, and instead of glossy white or glossy black, the Zune was brown. Needless to say it was cancelled in the late-Summer / early-Fall of 2007 due to bad word-of-mouth and low sales.)

Anyway, I just saw a video online for Microsoft Surface.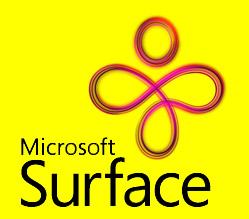 It's tough to describe what it is really, it's kind of a coffee table surface (hence the name) that's also a touch-screen computer. So you can download photos from your camera onto the table, then do photoshop-esque photo resizing ... all with your hands.

Here's the official company line: "The launch of Microsoft Surface marks the beginning of a new technology category and a user-interface revolution. Surface, Microsoft's first surface computer, provides effortless interaction with digital content through natural hand gestures, touch and physical objects. Surface computing breaks down traditional barriers between people and technology, changing the way people interact with all kinds of everyday information — from photos to maps to menus."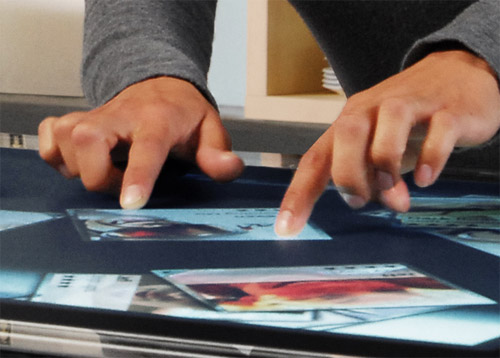 Go watch the videos, and see for yourself. If this really works, this is fantastic.

Wow, that new Microsoft thing is really cool.
posted by Josh @ 6:47 AM
Josh and Liz are two American kids who got married in August. Liz has lived in Dubai since 2003, Josh since August of 2006.

Follow along in the culture shock of being recently married and (for Josh, at least) recently transplanted to Dubai.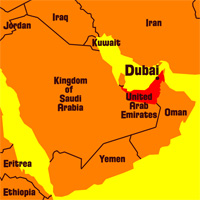 Right now in Dubai
Videos
Pictures
Previous Words
Favorite Recipes
Currency Converter
The easy way to convert Dirhams to Dollars!

Enter a number in either field, then click outside the text box.
Archives
Links We Like
Visitor Counter: