2007-05-28
I hate Orbit ESPN
Not to make this all about sports today, but I have to bring up my satellite television company, Orbit and their crummy Orbit ESPN.




"Just like real ESPN, but now 90% crummier!"




We're what, almost two months into baseball season, and I've yet to see a game. In fact, I haven't even seen a game on the schedule ... well, other than that one time I got up before dawn because they said there was a game on (see That's not Baseball ... for the sad tale).

Yet, somehow in good conscience, Orbit ESPN loves to say they have baseball, and promote it in their commercials.

But we're not at the lowest point yet, my friends.

Nope.

This weekend I caught something on Orbit ESPN that most Americans with their ESPN, ESPN 2, ESPNews and ESPN Classic would never ever ever see. I saw a live broadcast of a Major League Soccer game.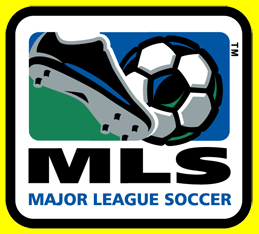 Wow.

I know that people here might not know about, or like, baseball, but replacing it with Major League Soccer is a real kick in the pants. That's like replacing reruns of "Seinfeld" with reruns of "The Nanny". Sure, they might sound the same on paper ('both half-hour sitcoms' - 'both live sporting events from America') but dang, they're pretty different in reality ...
posted by Josh @ 6:54 AM
Josh and Liz are two American kids who got married in August. Liz has lived in Dubai since 2003, Josh since August of 2006.

Follow along in the culture shock of being recently married and (for Josh, at least) recently transplanted to Dubai.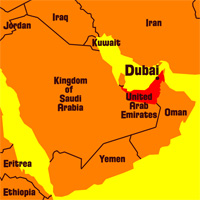 Right now in Dubai
Videos
Pictures
Previous Words
Favorite Recipes
Currency Converter
The easy way to convert Dirhams to Dollars!

Enter a number in either field, then click outside the text box.
Archives
Links We Like
Visitor Counter: