2007-05-25
Dubai Reaches World's End before U.S.
Avast there! It be too late to alter course, mateys, for guess what we're going to go see at noon today?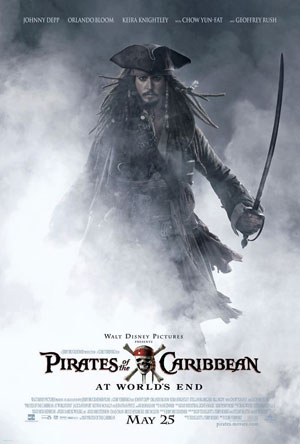 Arrr! Pirates of the Caribbean: At World's End! We go seeking adventure and salty old pirates in about an hour and a half!

The movie actually opened here yesterday, because Thursday night is the beginning of the weekend. But last night we had this thing to go to, so no pirates for us. Today, though, we're hitting the first showing, hoping that the mall will be empty. Yeah right. It's a little past 10:30 am in the morning and it's already over 100 degrees. The mall will no doubt be a zoo.

Anyway, yo ho ho and a bottle of non-alcoholic rum (we're in a Muslim nation, after all), we'll keep a weather eye open, for there be squalls ahead, and Davy Jones waiting for them what don't obey!

Dead men, after all, tell no tales ...
posted by Josh @ 10:26 AM
Josh and Liz are two American kids who got married in August. Liz has lived in Dubai since 2003, Josh since August of 2006.

Follow along in the culture shock of being recently married and (for Josh, at least) recently transplanted to Dubai.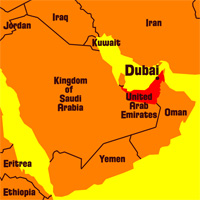 Right now in Dubai
Videos
Pictures
Previous Words
Favorite Recipes
Currency Converter
The easy way to convert Dirhams to Dollars!

Enter a number in either field, then click outside the text box.
Archives
Links We Like
Visitor Counter: