2007-03-14
Unity Unity Unity!
Have you guys seen anything about Unity08?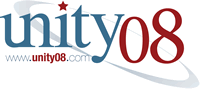 It's an internet-based group that's trying to create a bipartisan presidental ticket in 2008, formed by a group of former presidental aides and former Maine governor Angus King.

Unity08 will run an online convention this year in order to nominate a man or woman from each party running for President and Vice President.

Their claim is that the two parties really only listen to their base audience, which is in turn only a fraction of the population of the U.S. By creating this candidate, they intend to shift the debate towards the center, where they believe that something like 73% of Americans are politically.

It actually doesn't sound like a bad idea, it'll be interesting to follow.
posted by Josh @ 6:33 PM
Josh and Liz are two American kids who got married in August. Liz has lived in Dubai since 2003, Josh since August of 2006.

Follow along in the culture shock of being recently married and (for Josh, at least) recently transplanted to Dubai.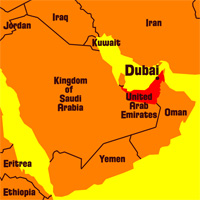 Right now in Dubai
Videos
Pictures
Previous Words
Favorite Recipes
Currency Converter
The easy way to convert Dirhams to Dollars!

Enter a number in either field, then click outside the text box.
Archives
Links We Like
Visitor Counter: