2007-03-22
Tetra Brik
So this is something I've meant to write about a few times, especially since I've written so many times about grocery shopping (most recently with Hypermarkets).

See, in Dubai we buy our milk non-refridgerated.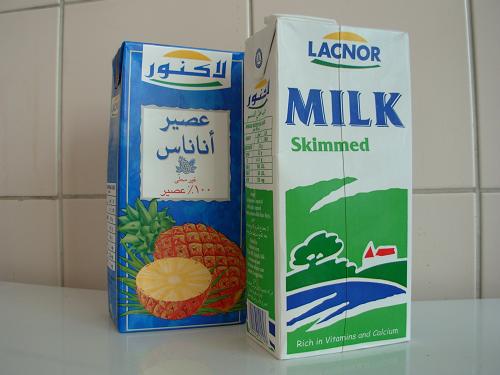 Juice too. They both come in one liter cartons called a Tetra Brik. They're paperboard, but coated with plastic, which makes them fully airtight. That way the milk is for up to about six months without refridgeration. Once you open it, the milk's good for about a week.

It's pretty creepy to me to buy milk off of the shelf and not from the refridgerated cooler. But I guess these Sweedes know what they're doing.

I hope.

For the last thing I want is my milk recalled, along with my Diet Pepsi and my peanut butter ...
posted by Josh @ 7:58 AM
Josh and Liz are two American kids who got married in August. Liz has lived in Dubai since 2003, Josh since August of 2006.

Follow along in the culture shock of being recently married and (for Josh, at least) recently transplanted to Dubai.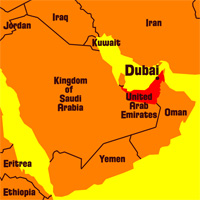 Right now in Dubai
Videos
Pictures
Previous Words
Favorite Recipes
Currency Converter
The easy way to convert Dirhams to Dollars!

Enter a number in either field, then click outside the text box.
Archives
Links We Like
Visitor Counter: