2007-03-23
Spring Training!
Oh man oh man!

We just got back from the beach and on our fakey ESPN is yesterday's Boston Red Sox spring training baseball game!!




Best of all, we had to take Kitty to the vet this morning (just a checkup, nothing serious) so I haven't had the chance to check yesterday's scores yet!

Thus it's kind of like that old, "if you haven't seen it, it's new to you" slogan NBC used to play back in the day.

Whoo hoo!

But enough jabber! Back to the game!
posted by Josh @ 5:52 PM
Josh and Liz are two American kids who got married in August. Liz has lived in Dubai since 2003, Josh since August of 2006.

Follow along in the culture shock of being recently married and (for Josh, at least) recently transplanted to Dubai.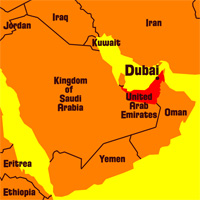 Right now in Dubai
Videos
Pictures
Previous Words
Favorite Recipes
Currency Converter
The easy way to convert Dirhams to Dollars!

Enter a number in either field, then click outside the text box.
Archives
Links We Like
Visitor Counter: