2007-03-05
No Tennis Stunts
So I'm kind of bummed. The Dubai Tennis Championship ended on Saturday (Roger Federer won) and for the last two years my fair city has put on some kind of goofy public relations stunt in conjunction with the event, but this year, as far as I know, nothing happened.

Last year for the Dubai Duty Free Women's Open Lindsay Davenport played Maria Sharapova in a game of tennis ... at the indoor alpine ski resort Ski Dubai.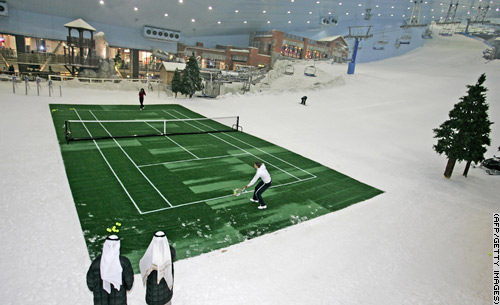 I'd love to see the line in the players' contract that mentions a 'practice session' at zero degrees Celcius...

The year before that, 2005, saw Andre Agassi and Roger Federer play a game on the helipad atop of the Burj al-Arab.

The top of the hotel is 321 meters (1,053 feet) by the way.**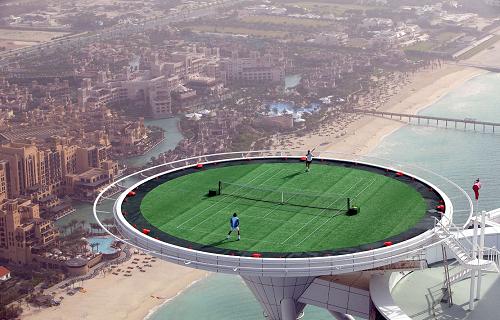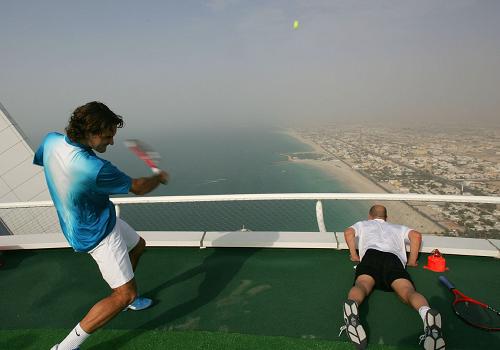 But this year ... nothing. Maybe they think that people have already heard enough about Dubai with the Burj Dubai and the Palm Jumeirah?

Still, it's not quite like Dubai to have a lost opportunity for free publicity ...

**UPDATE: The helipad of the hotel is at 211 meters (692 feet).
posted by Josh @ 10:50 AM
Josh and Liz are two American kids who got married in August. Liz has lived in Dubai since 2003, Josh since August of 2006.

Follow along in the culture shock of being recently married and (for Josh, at least) recently transplanted to Dubai.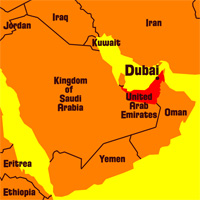 Right now in Dubai
Videos
Pictures
Previous Words
Favorite Recipes
Currency Converter
The easy way to convert Dirhams to Dollars!

Enter a number in either field, then click outside the text box.
Archives
Links We Like
Visitor Counter: