2007-03-02
News: Jeter's '07 Topps card
I hadn't seen this until today.

Someone at Topps baseball card company photoshopped President Bush and Mickey Mantle into Derek Jeter's 2007 baseball card.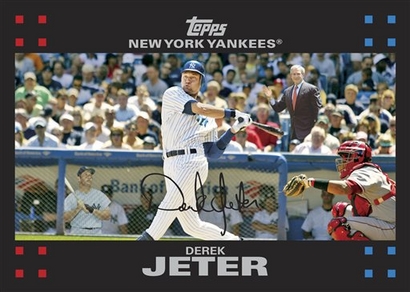 Does this remind anyone else of my Ochs in History gallery that I made last September, when I put my buddy Mike into famous photos and illustrations through history?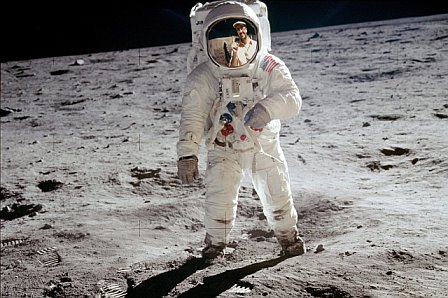 But I didn't do the Jeter one, obviously. Yeah, if I were to tweak Jeter's baseball card, well, it'd be a little worse than adding Mantle and King George.

Anyway, here's the article ...

The Associated Press
Baseball card of Jeter shows President Bush, Mickey Mantle
February 27, 2007

NEW YORK - As President Bush smiled and waved from the stands and Mickey Mantle looked on from the dugout, Derek Jeter swung his bat. Talk about pressure.

The game never happened, of course. It was just someone's idea of a visual gag - pulled off in a recent Topps baseball card through digital manipulation.

"We saw it in the final proof and we could have axed it," Topps spokesman Clay Luraschi told The Associated Press on Tuesday. "But we decided to let it run, we wanted to print it. We thought it was hilarious."

The card will be changed when Topps issues a complete set at midseason, Luraschi said.

Jeter said he had not seen the card.

"I don't know anything about it," the All-Star shortstop said after New York's workout Tuesday in Tampa "I can't tell you anything."

Luraschi did not identify the person at Topps who made the alteration on Jeter's card, No. 40 in the set. Luraschi said that fixing it before it was released would have caused shipping delays.

It's not the first card to have silly errors or odd prints, said T.S. O'Connell, the editor of Sports Collector's Digest.

"For collectors, there's a real giggle factor for something like this," he told the Daily News.

The Daily News put the story on its front page Tuesday and Newsday also reported it.

The Jeter card could join other famed oddball cards, like the 1969 Topps of Aurelio Rodriguez. That card featured a photo of a bat boy instead of the infielder.

Another collector said the joke would raise the price of the card, which currently goes for $2 on eBay.

&copy 2007 The Associated Press
posted by Josh @ 6:58 PM
Josh and Liz are two American kids who got married in August. Liz has lived in Dubai since 2003, Josh since August of 2006.

Follow along in the culture shock of being recently married and (for Josh, at least) recently transplanted to Dubai.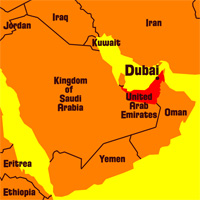 Right now in Dubai
Videos
Pictures
Previous Words
Favorite Recipes
Currency Converter
The easy way to convert Dirhams to Dollars!

Enter a number in either field, then click outside the text box.
Archives
Links We Like
Visitor Counter: