2007-03-12
"The Long War"
I don't know if anyone caught "Meet the Press" yesterday, but it was, per usual, very interesting.

Ted Koppel was on to talk about Iraq, Iran and other nations in my 'hood, and to also promote his Discovery Channel special "Koppel on Discovery: Our Children's Children's War" that was on last night.

Sadly, although we get "Meet the Press" live, our Discovery programming is weeks / months behind. Who knows if (or even when) we'll see this show.

Anyway, Koppel had a fascinating point, which I'm sure he delved into in his special. Although the US declared the War on Terror post-September 11, the war itself can be traced back to events such as the 1979 Iran hostage crisis or even 1972's Munich massacre.

But the pivotal year of the war on terror was 1983 with the April Embassy bombing in Beirut and the October Beirut barracks bombing.

It's always facinating to me to put recent historical events into a context that our children and our children's children will read about. I just hope that Mr. Koppel is wrong, and this current war won't still be raging when they read about it ...

To download a free video podcast of yesterday's "Meet the Press" visit the Apple iTunes Store: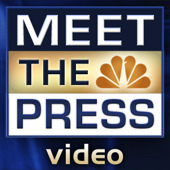 NBC Meet the Press (video)
posted by Josh @ 2:18 PM
Josh and Liz are two American kids who got married in August. Liz has lived in Dubai since 2003, Josh since August of 2006.

Follow along in the culture shock of being recently married and (for Josh, at least) recently transplanted to Dubai.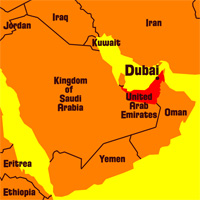 Right now in Dubai
Videos
Pictures
Previous Words
Favorite Recipes
Currency Converter
The easy way to convert Dirhams to Dollars!

Enter a number in either field, then click outside the text box.
Archives
Links We Like
Visitor Counter: