2007-03-03
Full Moon Fever
Tonight the moon turns red. It's the first total lunar eclipse since 2004.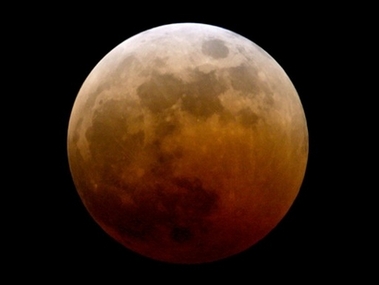 A lunar eclipse occurs whenever the full moon passes through some portion of the Earth's shadow (umbra). A total lunar eclipse is when the Moon travels completely into the Earth's umbra.

The last total lunar eclipse was on October 27, 2004.

Some folks might remember that night.

Here's what happened that night in St. Louis, MO:


At 5:57 pm CST the moon rose over the horizon.
At 7:05 pm CST the moon entered the penumbra.
At 8:14 pm CST the moon entered the umbra.
At 9:23 pm CST the moon entered totality.
At 10:40 pm CST the Boston Red Sox beat the St. Louis Cardinals in the 100th World Series.
At 10:44 pm the moon left the totality.
At 11:53 pm CST the moon left the umbra.

Yeah. Memorable.

For more on that night, see the one good article Dan Shaughnessy has ever written.
posted by Josh @ 8:35 AM
Josh and Liz are two American kids who got married in August. Liz has lived in Dubai since 2003, Josh since August of 2006.

Follow along in the culture shock of being recently married and (for Josh, at least) recently transplanted to Dubai.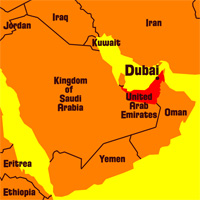 Right now in Dubai
Videos
Pictures
Previous Words
Favorite Recipes
Currency Converter
The easy way to convert Dirhams to Dollars!

Enter a number in either field, then click outside the text box.
Archives
Links We Like
Visitor Counter: