2007-03-26
Bye Bye Beach
So last week we'd read in the local newspapers how "mysterious" scaffolding was going up around the one free beach left in Dubai. We had to check it out for ourselves this weekend.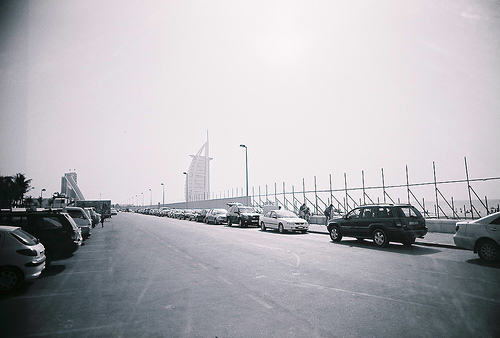 Yep. It's there.

The rumor around town is that the beach has been sold, and they're going to develop it.

Makes sense. Why have a free beach, when you can make money off of selling it?

Anyway, I have another few new photos up over my Flickr Gallery.

Here's one of the surf at the beach, notice the tugboats in the distance. They were maneuvering a large vessel a few hundred yards into the Gulf, no doubt doing something really good for the environment.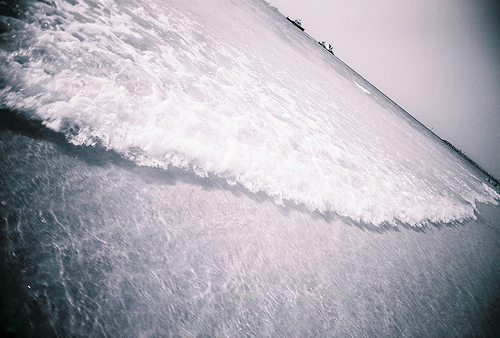 And here's one of a "Camel on Parade" over at Dubai Media City.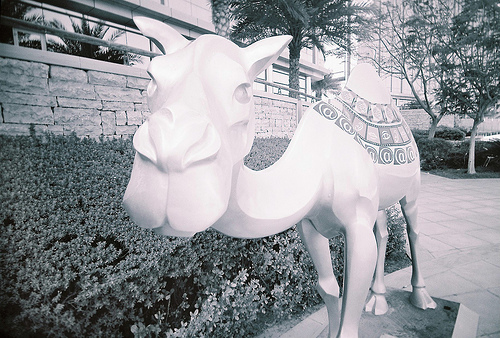 All of these photos were taken with my Vivitar Ultra Wide and Slim camera, using Kodak Professional 400CN film, by the way.
posted by Josh @ 3:40 PM
Josh and Liz are two American kids who got married in August. Liz has lived in Dubai since 2003, Josh since August of 2006.

Follow along in the culture shock of being recently married and (for Josh, at least) recently transplanted to Dubai.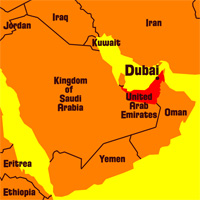 Right now in Dubai
Videos
Pictures
Previous Words
Favorite Recipes
Currency Converter
The easy way to convert Dirhams to Dollars!

Enter a number in either field, then click outside the text box.
Archives
Links We Like
Visitor Counter: