2007-03-30
Birthdays
Today is my father-in-law's birthday (Happy Birthday, hope you got the card!). I only mention this because it's also my birthday today.

Yes, that's right, my wife married someone who has the same birthday as her dad.

Kinda crazy, eh?

Anyway, Happy Birthday to us, as well as:

posted by Josh @ 11:58 AM
Josh and Liz are two American kids who got married in August. Liz has lived in Dubai since 2003, Josh since August of 2006.

Follow along in the culture shock of being recently married and (for Josh, at least) recently transplanted to Dubai.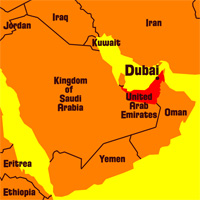 Right now in Dubai
Videos
Pictures
Previous Words
Favorite Recipes
Currency Converter
The easy way to convert Dirhams to Dollars!

Enter a number in either field, then click outside the text box.
Archives
Links We Like
Visitor Counter: