2007-02-13
Counter
Wow. Since installing the counter on this page three weeks ago we've already had over 700 hits. That's insane. I guess there are a few more people than our parents, cousins and aunts reading this. (Not that there'd be anything wrong with only our parents, cousins and aunts were reading this...)

But how are people finding this page? Luckily with the counter we also get some stats. You know, where people linked from, or what they typed into what search engine to find us.

Obviously because gulfnews.com linked to us, we've had a bunch of readers from the entry I wrote about the Dubai fire. Then cartoonbrew.com linked to us, so we've also had a bunch of hits from that story about Chris Sanders being fired. It looks like some people were interested about that whole Disney's Bahrain when Saudi billionaire Prince Alwaleed bin Talal said he was building a Disney theme park in the Middle East. Lastly, a few hits from my Flickr photos. Interesting.

The stats also tell us where our readers are in the world. Since January 23rd we've had hits from: Germany, India, Australia, Canada, the Netherlands, France, United Kingdom, Chile, Singapore, South Africa, Lithuania, Czech Republic, Poland, Finland, Slovak Republic, Uruguay, Greece, the UAE and of course the States.

So to all of those readers: Guten Tag, Namasté, G'Day, Hey Buddy, Goedendag, Bonjour, 'Ello Gov'nor, Hola, Ho bo, Khotsong, Sveiki, Ahoj, Czesc, Moikka, Zhivjo, Buenos días, Geia, Salaam and Howdy!

I also can see what keywords people are using if they search for us. Here's a short random selection:


vivitar ultra wide slim
sevendays.ae
quidam dubai
my curriculum vitae pm
dubai burj dubai behind schedule
al badia hillside village
how much does dubai pay tiger
companies doing computer generated golf course fly overs --???
ibn battuta mall phone number
dubai cat breeders that have kittens for sale
artists impression of dubai tower shaped like a man
barracuda alcohol umm al quwain
disney's year of a million dreams david beckham
year of a million dreams disney park david beckham
year of a million dreams disney beckham
year of a million dreams beckham

Wow, someone really wanted to see the Annie Leibovitz photo of David Beckham for the new Disney ads. Have I ever even talked about him before?

Either way, here's the photo: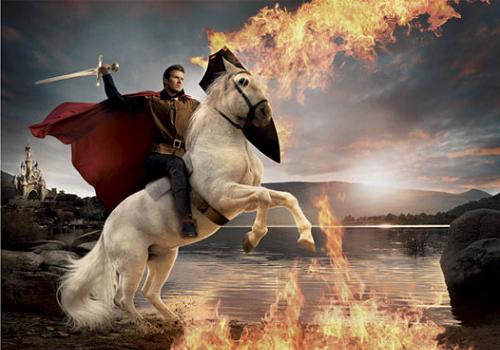 It's kind of funny the other entries, about my new camera, Cirque du Soleil's Quidam, Tiger Woods, and, of course, The Barracuda.

We also can see what operating system people are using. So far no Vista. (I guess its only been out for two weeks, eh?)


Windows XP - 80%
Mac OS - 13.6%
Windows 2000 - 4.4%
Windows 98 - 0.9%
Windows NT - 0.7%
Linux - 0.2%

So it appears that our readers are ahead of the curve when it comes to Apple's Macintosh OS X. What's their market share of computers? Something like six percent?

Anyway, lastly, I can see what domains people are coming from. Mostly they're Maine domains, but there are a few others, Time-Warner Cable NY, Southern California Road Runner, my former co-workers at Disney (or perhaps not ONLY my friends, but maybe even the investigative unit put together in the Disney Studio Publicity unit after the whole Chris Sanders story ... s'up guys?) and lastly, someone in Dallas who has Verizon FiOS.


unet.maine.edu
maine.gov pivot.net
maine.res.rr.com
twcny.res.rr.com
socal.res.rr.com
irvnca.sbcglobal.net
proxy-ce3.disney.com
dllstx.fios.verizon.net

What's big deal with Verizon FiOS, you ask? Well, this isn't even a real story, but my last job in the States handled some of the marketing for Verizon FiOS last year.

Yikes.

So yeah, thems the stats. I think they're pretty interesting. But then again, I'm a nerd.
posted by Josh @ 4:21 PM
Josh and Liz are two American kids who got married in August. Liz has lived in Dubai since 2003, Josh since August of 2006.

Follow along in the culture shock of being recently married and (for Josh, at least) recently transplanted to Dubai.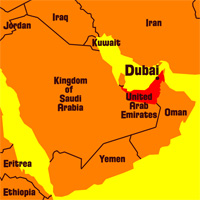 Right now in Dubai
Videos
Pictures
Previous Words
Favorite Recipes
Currency Converter
The easy way to convert Dirhams to Dollars!

Enter a number in either field, then click outside the text box.
Archives
Links We Like
Visitor Counter: