2007-02-26
View of the Palm
Over the weekend we went out with some friends to the rooftop bar at the One and Only Royal Mirage Hotel.

Where's that, you might ask?

Check this photo out: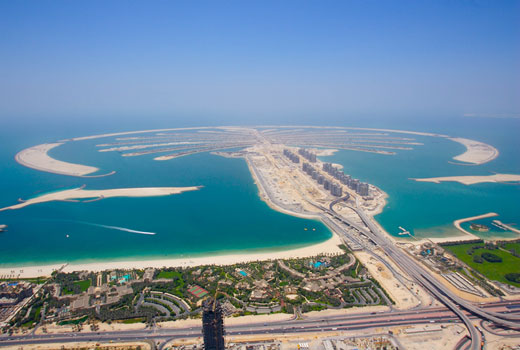 Aerial View of The Palm Jumeirah, May 2006


No, it's sadly not on the Palm Jumeirah, but it was on the land right outside of it - somewhere between the middle and right-hand-most of the three swimming pools.

Here's another view of where we were on the Dubai Map that we found in the autumn (see Map of Dubai).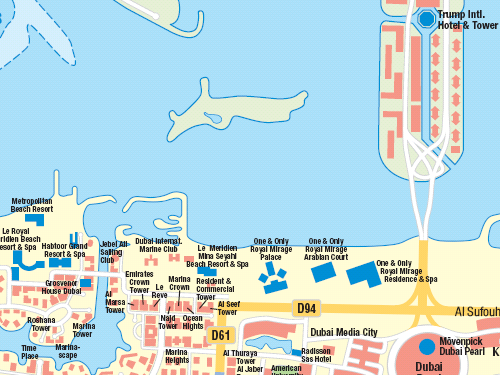 Of course, it was dusk, so the camera phone was pretty useless in trying to take a photo. But the view was, quite simply, amazing. The island is open now, but there's still a ton of construction, so as the sun went down, the huge klieg lights made it look like a warped Christmas display.

We'll go back there someday and I'll make sure to get some photos of the Palm and share them here. It was amazing.

(Check out more photos of the Palm Jumeirah at the Nakheel corporate website.)
posted by Josh @ 2:23 PM
Josh and Liz are two American kids who got married in August. Liz has lived in Dubai since 2003, Josh since August of 2006.

Follow along in the culture shock of being recently married and (for Josh, at least) recently transplanted to Dubai.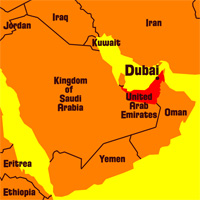 Right now in Dubai
Videos
Pictures
Previous Words
Favorite Recipes
Currency Converter
The easy way to convert Dirhams to Dollars!

Enter a number in either field, then click outside the text box.
Archives
Links We Like
Visitor Counter: