2007-02-15
New Dollar Coin
(or, "I'm going to have to wait all of the way until 2009 to get a William Henry Harrison coin?!?")

So today is it! Today you guys in the States finally get to use the replacement to the failed Golden Dollar Coin (Sacagawea), which in turn replaced the failed Susan B. Anthony Dollar. Yep, today starts the Presidential $1 Coin Program.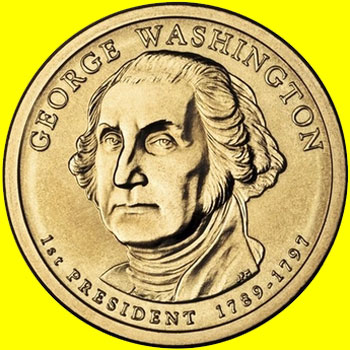 I'm not a fan at all of this, as I mentioned back in November ( see Dollar, Dollar Coin, Y'all!).

I don't like the 50 State Quarters Program or the (now finished) Westward Journey Nickel, either. It seems hokey and pandering to collectors.

Interestingly enough, this new dollar coin series has an odd twist. There's an act that directs the Mint to continue to issue Sacagawea coins during the Presidential series - at least one-third of the dollar coins issued in each year of the program must be Sacagawea dollars, and the Sacagawea design is required to continue after the Presidential program ends.

And no, we don't have to worry about a George W. Bush dollar yet, the former Presidents have to be dead for at least two years before being honoroed on the coin. Jerry Ford and Ronald Reagan are both set for 2016 releases, but Carter and Bush Sr. are not, and won't be unless they pass away in the next seven years.

Lastly, I just found out of another coin getting rejiggered. The Lincoln cent piece is going to be altered in 2009 to honor the bicentennial of his birth. The flip side of the coin will have scenes of:


his birth and early childhood in Kentucky
his formative years in Indiana
his professional life in Illinois
his presidency in Washington, D.C.
And then, like the creepy Jefferson Nickel (is his face all warped, or is it just me?) Lincoln Cent will be redesigned too.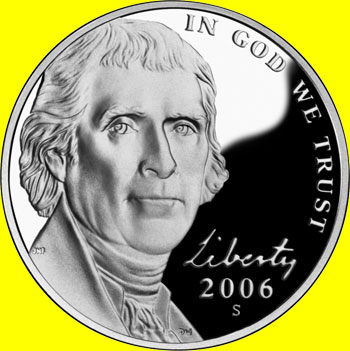 Anyway, one last thing. My parents will be happy to know that on January 29 the Montana quarter comes out. They love that Montana.
posted by Josh @ 3:45 PM
Josh and Liz are two American kids who got married in August. Liz has lived in Dubai since 2003, Josh since August of 2006.

Follow along in the culture shock of being recently married and (for Josh, at least) recently transplanted to Dubai.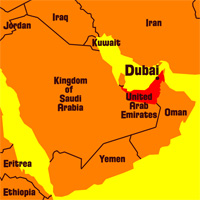 Right now in Dubai
Videos
Pictures
Previous Words
Favorite Recipes
Currency Converter
The easy way to convert Dirhams to Dollars!

Enter a number in either field, then click outside the text box.
Archives
Links We Like
Visitor Counter: