2007-02-14
L.L. Bean in Dubai. Kinda.
So the other day I was complaining about Dubai's lack of some of my favorite brands.

Then today I found some L.L. Bean pants here.

As I've mentioned here before, the grocery stores are almost more like Wal-Mart than a typical grocery store in the States. Géant and Carrefour both sell groceries, electronics, home goods, and clothing. Like a Wal-Mart Super Center, or whatever they're called.

The difference, however, is that the clothing is sometimes real brands. Don't ask me how, don't ask me why, but some facet of international trade lets these stores sell overstock or factory rejects or some kind of left overs from places like the Gap, Old Navy, and apparently a little taste of Maine, L.L. Bean.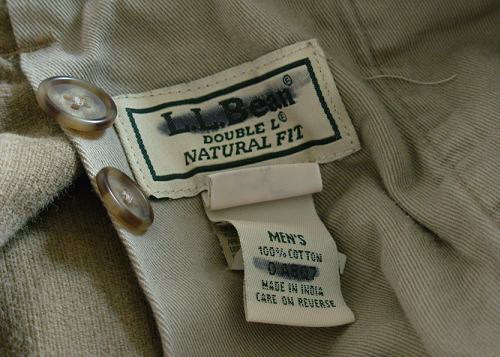 Well, I guess technically this would be the "L.L. Bean" brand.

Yeah, the labels are always blacked over or cut out.

But you want to hear the best part? The pants cost AED 29.95.

That's like eight bucks.

Sure, they're courdoury, which will be a little foolish in Dubai in about a month, but hey, they're eight bucks.

I had to buy three pairs.
posted by Josh @ 4:13 PM
Josh and Liz are two American kids who got married in August. Liz has lived in Dubai since 2003, Josh since August of 2006.

Follow along in the culture shock of being recently married and (for Josh, at least) recently transplanted to Dubai.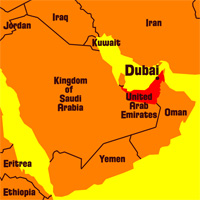 Right now in Dubai
Videos
Pictures
Previous Words
Favorite Recipes
Currency Converter
The easy way to convert Dirhams to Dollars!

Enter a number in either field, then click outside the text box.
Archives
Links We Like
Visitor Counter: