2007-02-22
"Hey, Justine"
As I mentioned yesterday, we went to the Dubai Tennis Championship last night. And we saw the most amazing tennis game I've ever seen.

Yeah, I know, it was the first one I've ever seen, too, but we almost saw a ridiculous upset.

Justine Henin has won the Dubai Women's Open for the last three years, and hasn't lost one game yet - she has twelve consecutive victories in Dubai.

Her opponenent was this random Austrian lady, Tamira Paszek. Well, "child" actually, because Paszek is sixteen years old.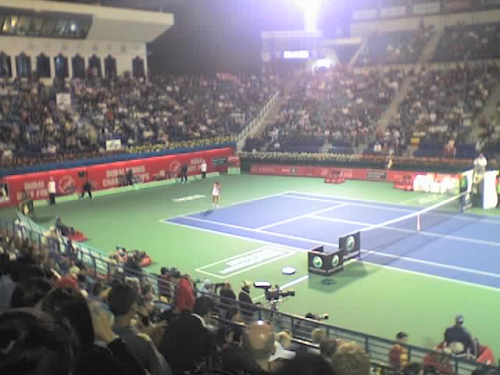 Here's sixteen year old Paszek (via my camera phone)


We joked with our friends that this would be a quick game, but boy were we wrong. Two hours and twenty-eight minutes later Henin won, but it was so close at a few points, I don't know who this Paszek lady is, but she should be damn proud.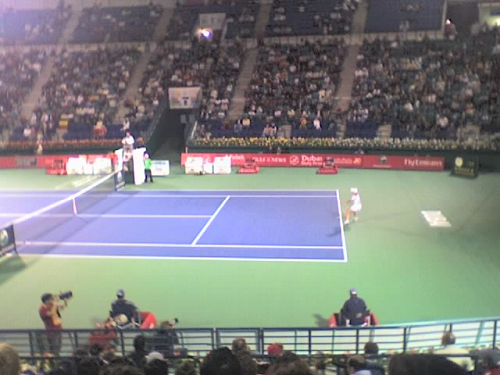 Here's defending champion Henin


And now, for my American take on tennis.

I've been to Major League Baseball, I've been to Minor League Baseball. I've seen National League Football, National Basketball Association, National Hockey League. I've seen American Hockey League, too. You know the one thing that all of these have in common? Cheering. Yelling. Loud Americans. Loud Canadians.

This tennis thing is freaky.

"Quiet" isn't the right word. To have a stadium three-fourths full but damn-near silent is just ... just unnatural.

About half-way through the game (match? set? whatever it's called?) there was a squad of Belgians who started yelling, "Hey, Justine" to Henin. Not during play, mind you, but between games (matches? sets?)

No hooting, hollering or cheering, just, "Hey, Justine".

Like if I saw my buddy Rae at Fenway Park and went, "Hey, Rae".

At the very end they started singing a song, something with, "Allez vous, tout vite, j'aime le fromage, tout vite, la boule verte est mon ami, tout vite, je sens comme le fromage, tout vite, vous sentez comme le fromage, tout vite, vous aimez une gaufre?"

But honestly, it was fun. I am, of course, a sucker for anywhere that sells beer and popcorn, however.

Lastly, the legality of the popcorn buckets at the arena are a little suspect, though. While I know Sylvester and Tom & Jerry are all part of the Warner Bros. empire, last I checked Mickey Mouse was still with Disney. Maybe the two rival studios have teamed up to bring slightly-burnt popcorn to the Middle East?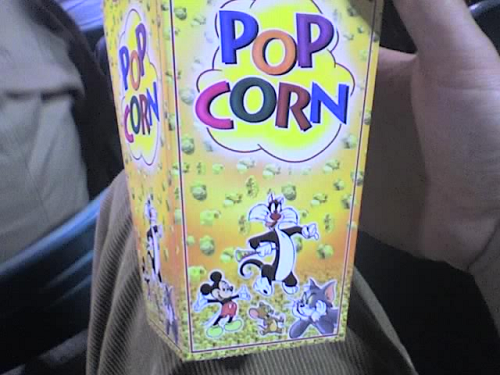 Anyway, for a slightly more official run-down of the game (match? set?) we saw, check out the article in 7 Days.
posted by Josh @ 3:29 PM
Josh and Liz are two American kids who got married in August. Liz has lived in Dubai since 2003, Josh since August of 2006.

Follow along in the culture shock of being recently married and (for Josh, at least) recently transplanted to Dubai.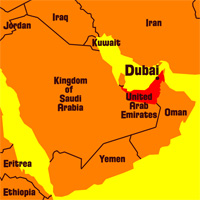 Right now in Dubai
Videos
Pictures
Previous Words
Favorite Recipes
Currency Converter
The easy way to convert Dirhams to Dollars!

Enter a number in either field, then click outside the text box.
Archives
Links We Like
Visitor Counter: