2006-08-31
Television - pt 2
Like I was telling you earlier today, every channel that plays American TV in Dubai doesn't really seem to have an affiliation with a certain studio or network. They'll play a CBS show back-to-back with an NBC show, and nobody seems to care. It's a little bizzaro.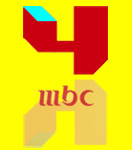 MBC 4 is a good example. They have Nightline, World News Tonight, 48 Hours and 20/20 from ABC but then the CBS Evening News and the CBS Early Show from (obviously) CBS. (Yes, they have double the nightly news each night.)

So I guess we'll get to see Katie Couric's big debut as nightly news anchor next week after all.

But most importantly, MBC 4 has Skating with Celebrities. Oh, wait, no, (although they do have it). Most importantly they have Oprah and Dr. Phil. Sadly not back to back. Although two in a row might make me want to claw my eyes out.

Beyond that the channel is a veritable who's who of random 1990s shows - Mad About You, 3rd Rock From the Sun, Frasier, Friends, old ER, Popular, Point Pleasant, Charmed ... ahhh, the 1990s. Really takes you back ...





Actually the channel called 'one is even more random. They don't seem to have as many current shows - besides The View, Tyra Banks' show and American Idol. Mostly they have older shows like The Amazing Race, Rock Star: INXS and Newlyweds: Nick and Jessica (which will be funny to watch in retrospect, perhaps), Gilmore Girls, CSI Miami, Alias, Boston Legal, Ed (yay Miss Vessey!).

As for sitcoms they're pretty weak. Well, they have Scrubs, which always makes me say, "Hey, that's funnier than I think - I should go out of my way to watch this", but then never do.

After that they drop of the deep end, Dharma & Greg, According to Jim, My Wife and Kids ... it's like a collection of my least favorite shows!! So other than Ed and Scrubs - this is not Josh's 'one.

Okay, final wrap up in the morning.
posted by Josh @ 10:29 PM
Television - pt 1
Our television here in Dubai is provided by Orbit Satellite Television and Radio Network. We get about two dozen English language channels. Well, they're mostly in English with Arabic subtitles.

We have ESPN, but it's "Orbit ESPN" - so it's not really the American one, but not totally international. Sometimes it's ESPN programming, sometimes ESPN 2, sometimes it's CBS Sports golf - it's all over the map. Like you'll be watching a perfectly American SportsCenter, but the next show is some British Soccer - er, Football, show.

The tragic flaw is that good ol' American ESPN shows baseball, and so far I haven't caught any here. Granted, if it's live night game in the US that means it'd be the middle of the night here.

And this is how much of a geek I am - I already wrote down on my calendar that two weeks from tomorrow, Friday, September 15, the Red Sox play the Yankees and it's on ESPN at 7:05 pm EST. So what's that, 3:05 am on Saturday here? I hope they play it. Granted, if I have a job by then that might not be cool to wake up at 3 am.

Then again, it is the Red Sox.

We also get CNN International, which is pretty different than American CNN, other than Larry King Live. It's mostly been European news, although the whole John Mark Karr confessing to killing Jon Benet Ramsey was all over the news here for the last two weeks or so.

And then there's the American TV shows that I'm going to miss so much.

It seems that there are four main channels that play the American shows - America Plus, MBC 4, 'one, and Super Comedy.

Interestingly enough, like the CBS Golf on Orbit ESPN, the shows aren't really broadcast on a specific channel with any regard to what studio produced it or what American network it plays on. Like, there's not a ABC affiliated network in Dubai, or one that plays all of the NBC shows.





Take America Plus. Next week the fall season begins with season six of the Sopranos and season seven of the West Wing (which was pretty good last year - I'll watch the Matt Santos campaign again), and - this is the odd part - season 14 of Law & Order, which aired in the fall of 2003! I mean, that was back when Jerry Orbach was still alive, pre-Dennis Farina. That's kind of weird.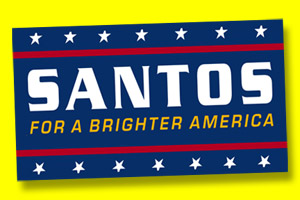 America Plus also have a slew of other NBC shows - ER, American Dreams, Third Watch, E-Ring, Crossing Jordan, Las Vegas. They've got the big CBS shows - CSI, Cold Case, Without a Trace. And they also have a mix of the younger shows - Gilmore Girls, Everwood, One Tree Hill, Smallville, Veronica Mars, The OC. And some random extras - Six Feet Under, Stargate Atlantis, High School Reunion (!!), and All My Children.

Lastly, they play yesterday's Good Morning America in the morning, and then in the afternoon they play today's live Good Morning America.

So hey, I didn't realize today was a weekend (the last Thursday-Friday weekend) so I'll be back next time with more TV stories.
posted by Josh @ 11:52 AM
2006-08-30
It's all about the Dirhams, baby
I just realize that I haven't talked about the money in the UAE yet. But that's mostly because I don't really know much about the money here. A perfect example of that was how confused I got today with the change from my lunch.

The Dirham is their monetary value. And right now:


1 U.S. dollar = 3.6729 United Arab Emirates dirhams

1 United Arab Emirates dirham = 0.272264423 U.S. Dollars


So that's lots of math involving sevens, for me. You know, something costs 200 dirhams - you divide by 7 (28) and multiply by 2 (56).

That seems easier than multiplying by 0.272264423.

(200 DHs is $54.45, by the way.)

So I'm used to the bills, we seem to mostly use 100 dirham pink ones. It's like a $20. There are also tens (green) and fives (brown). On one side the words and numbers are in Arabic, the other side is English and western numerals. Also the size varies by denomination.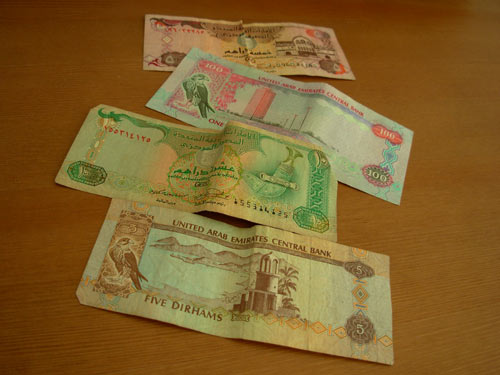 Oh, also a single dirham is a coin about the size of a quarter. Which is pretty adequate, being worth $.27. I don't have any photos of those right now.

But then today I went to lunch with Liz and her friends at the school cafeteria. It's pretty cute, actually, since I'm unemployed right now Liz gives me money before we leave home, and then I can pay for my own stuff when we're out.

Anyway, today my lunch came to 16.50 DHs. I paid with a 20 DHs, and got a whole handful of change back.

See, I guess a dirham is divided into 100 fils. They make 50 fil coins and 25 fil coins, and then round to the nearest 25 fils from there.

But before today I had never received any fils in change. Since there isn't any sales tax and almost all items cost a round dirham value, most change is just even dirhams.

However today the cashier must have been out of 1 dirham pieces, because I got these random nine coins.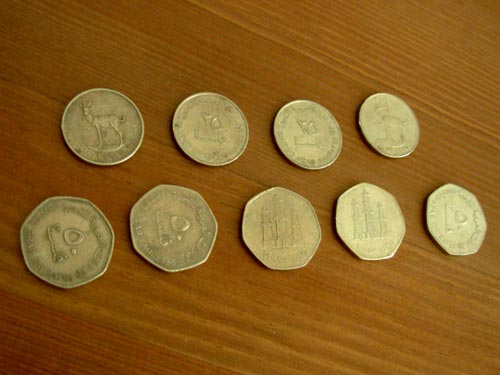 And what's worse, the only numbers on the pieces are Arabic. So I don't know what they are.

I know that they should add up to 3.50 dirhams, as that's what my change was.

I'm thinking that the odd hexagonal-shaped** piece with the oil rig on it is a 50 fil, and the smaller nickel-sized one with a stag on it is the 25 fil. That'd add up to 3.50 DHs, right? Five 50 fils and four 25 fils? Yeah.

Yep, you were just a witness to Josh's introduction to fils. Tomorrow we'll be back to my favorite uneducational topic - TV.

**UPDATE: The 50 fil coin is actually seven-sided, making it a heptagon, not a hexagon. It makes sense, though, as there are seven Emirates in the U.A.E...
posted by Josh @ 2:17 PM
Hard Rock Adventure
Last night Liz and I decided to go over to the Hard Rock Cafe for dinner. It's right next to the school, a quick walk away.

Or so we thought.

Unfortunately there's a whole mess of construction on the road in front of the school. In fact, the road - and the gate - are totally closed. So we needed to find another route over to the restaurant.

Luckily my new phone takes pictures. I figure, since I only know three people in Dubai I probably won't be getting many phone calls, and I still can't get iTunes to work on it, so I'll use the phone mainly for photos and video. And this was a trek I'm glad I documented.

Liz vetoed hopping the long, spikey fence right off the bat. Probably smart in retrospect, I suppose.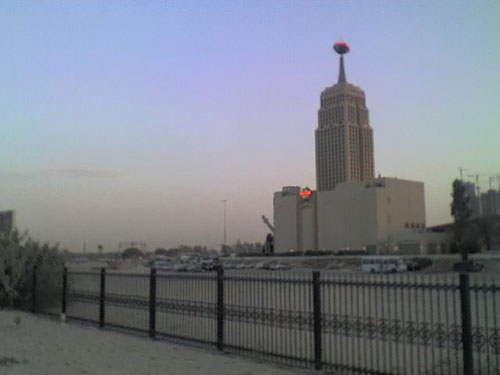 We ended up going out the back gate behind our buidling and down this side street / alley that looks like it belongs in Sarajevo or Iraq. I mean, it toally looks bombed.

And you can't tell it, but the ditch on the right hand side up ahead is a good twelve feet deep.

Er, sorry. Four meters deep.

(And that's the Dubai Marina project in the background).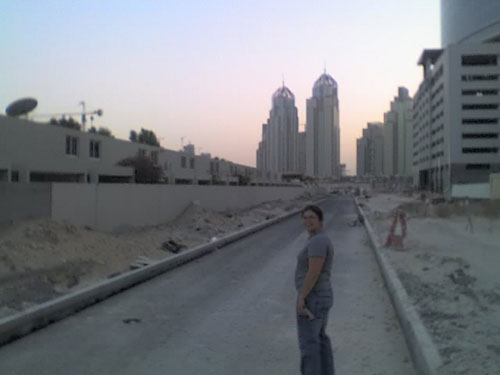 Then we got to walk down a busy off-ramp of the main highway (Sheikh Zayed Road) during rush hour traffic with no sidewalk whatsoever.

One high point? We got to see this overpass that they're buiding that leads from nowhere to nowhere. Seriously. It's like a hundred yar-- meters - of elevated road, and that's it.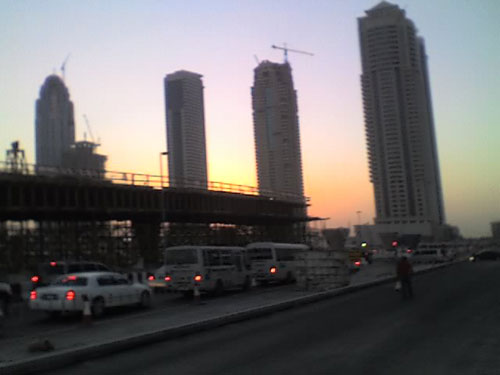 A good fifteen minutes later we arrived on the other side of the restaurant.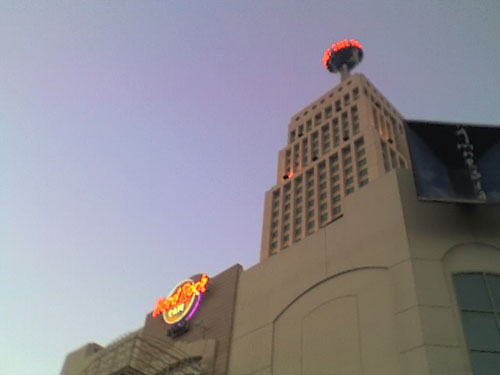 Next time, I guess I should take some photos inside. It's actually kind of cool.
posted by Josh @ 1:44 PM
2006-08-29
Arabic Logos
Maybe I'm just simple, but I get a real kick of out seeing the Arabic logos of everyday American products.

Snapple Apple, anyone?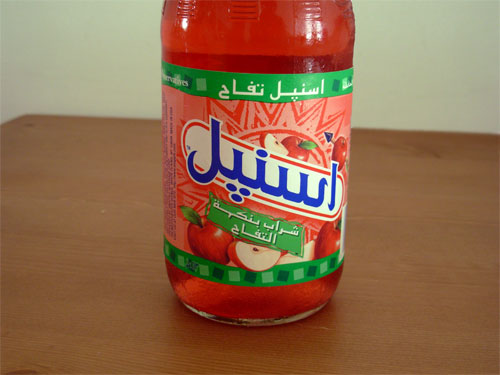 But the weirdest part? It's still produced in the United States, so it tastes exactly the same.
posted by Josh @ 9:33 AM
2006-08-28
Beerfest
Problem: Beer is is tremendous short supply in Dubai.

Seriously.

Imagine Boston ... but without the package stores.

See, Muslims don't drink, and the U.A.E. is a Muslim nation. While alcohol is available for non-Muslims in Dubai, it's primarily at hotels, hotel bars and hotel restaurants. I guess there's also something for the expatriates called a liquor license - which it allow us to buy alcohol for home consumption.

I just don't know where we'd buy it, though. It's not for sale at Géant or any of the other grocery stores. In fact, the only place (besides hotel bars) I've seen alcohol for sale is at the Duty Free shop in the airport. On our way back from Mauritius we stopped in to the store for some wine and looked at the beer.

Three choices.

Heineken, Budweiser and Fosters.

That's it.

See, not to brag, but Portland, Maine has ridiculously good local beer.

And of course last week one of my buddies back home wrote me - our favorite seasonal fall beer is now available. (Luckily for me she's pregnant and can't enjoy it, either. Is that mean?)

But no, instead of Shipyard Pumpkinhead in my fridge I've got a twelver of Heineken and a twelver of Fosters.

So I figure for me as much as for you I'm going to take a little tour of the Maine beer that I like so much.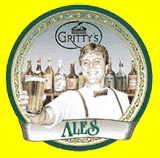 First there's Gritty McDuff's. I really don't care for their beer. But the brew pub in Portland is great. Love the food. Their Halloween Ale, though? Horror-ble!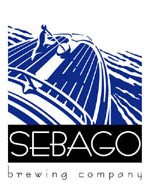 Actually Sebago Brewing Co. has even better food. Great fries. And I like the Frye's Leap India Pale Ale and their Hefeweizen. Mmm. Now I see on their website they have a new seasonal, Bass Ackwards Berryblue Ale. Too bad I'm going to miss it.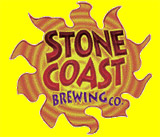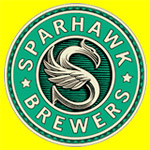 Even though they have foolishly immature labels and run a now defunct State Theater, Stone Coast Brewing Co. still makes some good beer. First off, Sparhawk is a classic. And their summer seasonal Knuckleball Bock is one of my favorite beers ever. I just read about the new Jackson's Winter Ale - "A barley wine style ale brewed with 7 varieties of malt and 10 gallons of B-Grade maple syrup." Interesting. And luckily I'll be home to get their Black Bear Porter this winter, if I can find it. It's tough to find the Stone Coast beers around town.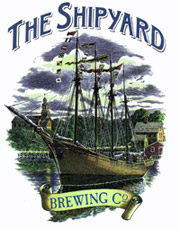 But you can always find the best beer, Shipyard Brewing Company. Perhaps you remember it from a little party we had on August 5? You can also get it in California! I like almost all of their beers, except the winter seasonals. It's almost tragic - that's when I'll be home next. Luckily there's always the Export, the IPA, the Brown and my favorite light beer ever, Shipyard Light.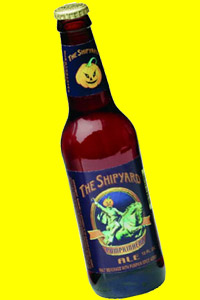 As for the seasonals, the Summer Ale is good, but the September and October Pumpkinhead Ale is one of my all time favorites. Of course, it probably didn't help that the first time I had it was during the 2004 American League Championship Series. How'd that go again? Um, wasn't it something about The Best Comeback in all of Professional Sports Ever? Riot police on the field for an entire inning, two heavily argued reversed calls, three sutures in the bloody ankle of one of the best pitchers in major league history ... and that was just Game Six.

Oh yeah, we also drank Pumpkinhead during the 2004 World Series. But that was kind of just the aftermath of the real playoffs.

Man, now I'm torn between having a beer and watching my NESN Faith Rewarded DVD.

Hmm, it is noon here, and baseball and beer do go hand-in-hand ...
posted by Josh @ 12:26 PM
2006-08-27
Phone fun
I wasn't going to write about this until it was all set up and squared away, but it's been almost 24 hours and it looks like it won't be done today. So I might as well write a little bit about it now.

Yesterday I got a new phone. The Motorola SLVR.




You know the one where, in the commericials, the dude is walking around, rocking out listening to Apple iTunes until his phone rings, and then his shadow keeps rocking while he talks on the phone? That one.

It's a sweet phone.

Although it did bring about yet another reminder that we're not in Kansas (or Maine) anymore.

See, the SLVR for sale on the international market doesn't come with iTunes.

Of course not. Why would it? I'm sure people around here wouldn't want to plug their phone into their computer and be able to play songs right away, using what is probably the easiest, most intuitive computer application ever devised by man.

Nope.

Instead, the phone comes with some crummy media player and - well - it's too laborious to even go into here. And you know that must be bad, because I generally like pointing out flaws in really convoluted and poorly thought out systems.

Anyway, that was last night we bought the phone. We were at one mall, The Mall of the Emirates (it's got that indoor ski slope you might have heard about), but the SLVR was sold out there. So, being on a mission and all, we went to another mall, Ibn Battuta Mall. (Although they're only ten minutes apart.)

But, in Dubai, you don't just buy the phone. You also have to buy the Sim card separately. Now I don't know, maybe this is how you do it in the United States these days, I'm really not up on my phone buying. The only cell phone I bought was at 5:30 in the morning the day after Thanksgiving. I don't even think I was awake for it. (Luckily my roommate was driving, not me).

Oh, that's another thing. It's not called a "cell phone" here. It's a "mobile". As in "MO-bile". Like British and junk.

Anyway, Sim card. You can't buy the Sim card at the cell phone - er, mobile / electronic store. Nope. That'd be just too easy. Instead, you need to buy it at ... drum roll please ... the grocery store.

Seriously.

Well it's more than a grocery store, Géant is almost like a mini-Wal-Mart ... but attached to the mall. And it's French. And a little less skeevy than Wal-Mart. But just a little.

Of course, Ibn Battuta Mall is just about the world's longest mall. I guess Ibn Battuta was a famous Muslim explorer ... well, you can go read his wikipedia entry as easy as I can summarize it. Needless to say, the mall tries to recreate Battuta's journey, from China, India, Persia, Egypt, Tunisia to Andalusia (Spain), with themed sections of the mall. And it's pretty great, too, very Epcot meets the Forum Shops at Caesars. But it's loooooong.

And naturally the electronics store is in the China section, while Géant is in Andalusia. Complete, 100% opposite ends of the mall. At least a twenty minute walk.

So we didn't buy the Sim card last night.

But we actually went back to the mall this morning, since I had to go get passport photos taken for my visa. Thus we bought the card today.

However, not only do you need a phone and a Sim card, you also need credit. See, all cell phones in Dubai are run through the state-owned phone company, Etiaslat. (They're also the only internet provider here, so it really wasn't a surprise when they blocked all usage of Skype this summer).

Yeah, so there's no choosing your own plan here, everything is pay as you go - like the cheap-ass cell phones they sell in 7-11 for people with crummy credit.

So you need a phone, a Sim card, yand pay-as-you-go credits.

And those can take up to 24 hours to charge, 'cause this phone still isn't working.

So all day today I scoured the web to find a way to get iTunes onto my phone. After spending the better part of the afternoon on sites named MotoModders.net and The Moto Guide and finally iTunes on Slvr Mac OS X Guide I got the phone to download iTunes.

I was thrilled.

I was psyched.

I was ... reading Russian?!?!?

Apparently the dude who hacked the Cingular iTunes was Russian, so the application is in Russian.

Five hours of my life I'll never get back.

So now I have to spend another day looking on these fine web sites for an English version of iTunes ... or learn how to read Russian.

Huh.
posted by Josh @ 7:53 PM
2006-08-26
Wedding photos are online!
We've finally had a chance to settle in, breath and pick some wedding photos to share online! Check them out!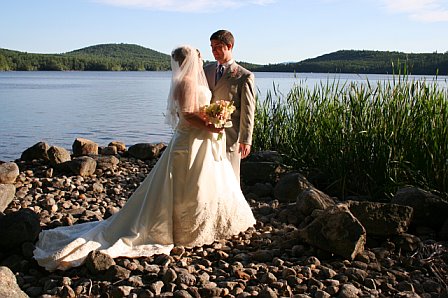 Our Wedding Photos



Photos by Vavara Harmon with additional photos by David West and Brian Levasseur.

Enjoy!
posted by Josh @ 11:37 AM
2006-08-25
Passport
So I didn't even think of this - Liz did - and I've been freaked out about this for well over a year. When Liz gets her new passport next summer, she'll get one embedded with a radio frequency identification (RFID) tag.

And that's bad!

The RFID tag is a little transponder chip embedded in the passport that "securely" broadcasts biographical information - your name, date of birth, nationality, unique passport number, and any other personal information contained in the passport - to the world. Pretty much to anyone with a compatible RFID reader.

It's the same technology in Pet-ID implants, or EZPass on the turnpike. But with your secure personal information.

Of course, somewhat ironically, the US Department of State began issuing the first new passports to the public on August 14, 2006 - the day after Liz washed her old passport. (If you missed that story, see Taken to the Cleaners).

But the real question is whether the information on the chip is safe. Most experts say no. In fact, earlier in the month at the "Defcon" and "Black Hat" security conferences in Las Vegas top hackers and other internet ner-do-wells found countless ways to "skim" or hack the RFID tags.

To steal your personal information from the passport.

Apparently an even slightly opened passport would be detactable. Whether the actual data on the card can be read and unencrypted, and at what distance, is up for debate. Either way, security experts warn that the knowledge that a person is carrying a United States passport could be security breach enough.

One guy I read even said it could be possible to craft explosives that detonate only when someone holding a US passport is nearby.

A terrorist beacon of sorts.

Fun stuff.

Plus, the new passport is extremely ugly.

Yep, once Liz gets her new passport, I'm either going to microwave it, or at least make her wear a little tinfoil hat.
posted by Josh @ 1:33 PM
Dubai Weekend
So this might be the weirdest thing I've heard of yet in Dubai.

The weekend here has always been Thursday-Friday, to fit with the Muslim holy day of Friday (Jumu'ah).

Until now.

This weekend is the last Thursday-Friday weekend. In May the government decided that all government jobs would shift their weekend to Friday-Saturday weekends on September 1st. This will help Dubai line up with the weekends for the rest of the world, and also the private sector in Dubai.

See, I guess most private companies have already had the Friday-Saturday weekend.

So it's actually good that I came this year and not last year, for when I get a job here now I'll have the same weekend as Liz. Which is Sunday-Thursay. Huh.

Like I said, pretty weird.
posted by Josh @ 8:31 AM
2006-08-24
Dodo Facts
Mauritius Dodo (Raphus cucullatus), more commonly just Dodo, was a large flightless bird of the island of Mauritius that became extinct in the late 1600s - approx. 1674 - 1681.

The Dodo was a meter tall (approximately 3.28 feet) and weighed about 23 kg (50 pounds).

The Dutch called the bird the "walgvogel" ("terrible bird") in reference to its bad taste.

The Dodo had blue-grey plumage, a 23 centimeter (9 inch) blackish hooked bill with a reddish point, very small useless wings, stout yellow legs, and a tuft of curly feathers high on its rear end.

Their breast structure was insufficient to have ever supported flight. These ground-bound birds evolved to take advantage of an island ecology with no predators.

As with many animals evolving in isolation from predators, the Dodo was entirely fearless of people, and this, in combination with its flightlessness, made it easy prey.

In addition, when humans first arrived on Mauritius, they also brought with them other animals that had not existed on the island before, including sheep, dogs, pigs, rats and monkeys, which hunted adult Dodos down, raided their nests for eggs and out-competed them for food.

Recent evidence also suggests that the Dodo might have been nearly wiped out by some natural disaster before humans even arrived on the island, its population reduced so severely that it fell below sustainable levels with the introduction of humans.

Genetic material has been recovered from the Dodo remains have confirmed that it was a close relative of pigeon species that are to be found in Africa and especially South Asia.

Experts believe the dodo's ancestors flew to Mauritius within the last million years.

No one took particular notice of the extinct bird until it was featured in Lewis Carroll's Alice's Adventures in Wonderland (1865). With the popularity of the book, the Dodo became a household word: "as dead as a Dodo".
posted by Josh @ 8:16 AM
2006-08-23
Mauritius Facts
The Republic of Mauritius is an island nation in the southwest Indian Ocean, about 560 miles east of Madagascar.

Geographic coordinates: 20 17 S, 57 33 E

Time zone: GMT+4

Area: 787 sq miles

Climate: tropical, modified by southeast trade winds; warm, dry winter (May to November); hot, wet, humid summer (November to May)

Terrain: small coastal plain rising to discontinuous mountains encircling central plateau

Highest point: Mont Piton (828 m)

Population: 1,240,827 (July 2006 est.)

History: Although known to Arab and Malay sailors as early as the 10th century, Mauritius was first explored by the Portuguese in 1505; it was subsequently held by the Dutch, French, and British before independence was attained in 1968.

Languages: Although the official language of Mauritius is English, French dominates the media and business, radio and television, and French-derived Mauritian Creole, with major influences from the other dialects, is widely spoken (80%) on the island and is considered the lingua franca of the country.

Ethnic Groups: Mauritian society is highly multicultural. Island residents are the descendants of people from the Indian subcontinent, continental Africa, Madagascar, France, England, China plus a few other places.

Religions: Hindu 48%, Roman Catholic 23.6%, other Christian 8.6%, Muslim 16.6%, other 2.5%, unspecified 0.3%, none 0.4% (2000 census)

Currency: Mauritian Rupee (MUR)

Exchange rate: 1 USD = 30.9 MUR

GDP: Estimated at $16.28 billion for 2005, Mauritius has the 2nd highest GDP per capita in the whole of Africa. It is only exceeded by Equatorial Guinea, which derives most of its revenue from oil exports.

Other fun facts:

Sugar cane is grown on about 90% of the cultivated land area and accounts for 25% of export earnings.

Sir Seewoosagur Ramgoolam International Airport was named for Sir Seewoosagur Ramgoolam (1900 - 1985) - the Prime Minister of Mauritius from 1961 until 1982. He led his country to independence from the United Kingdom in 1968, and is called the Father of the Nation.

In 1847, Mauritius became the fifth country in the world to issue postage stamps. The two types of stamps issued then, known as the Red Penny and the Blue Penny are probably the most famous stamps in the world, being very rare and therefore also very expensive.

Mauritius will likely become the first nation to have coast-to-coast wireless internet access. By the end of 2006, antennas should provide access to 90% of the island. (It doesn't work at Belle Mare Plage Resort, yet, however).

Fringing coral reefs surround 150 km of Mauritius, except along parts of the southern and western coasts.

In the south east, there exists a short stretch of barrier reefs.

The water of the island provides home to 36 kinds of corals and about 90 distinct species of fishes.

Since 1980, the Mauritius Marine Conservation Society (M.M.C.S) has sunk a total of 10 ships for the purpose of creating artificial reefs around the coast line.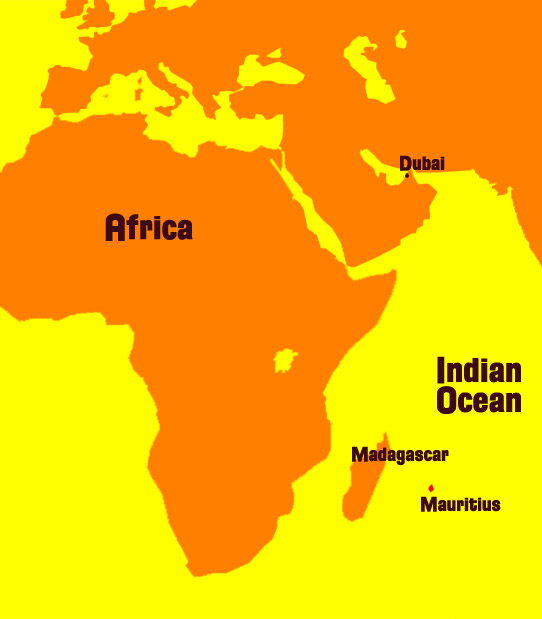 posted by Josh @ 8:54 PM
"This whole series has been a nightmare."
So I wasn't going to talk about this here. But now I have to. You see, right now there's a baseball game going on in Anaheim, California and it's tied, 2-2. As soon as I finish typing, I'm switching on the mlb.com Gameday Audio.

Yep, Baseball. And it kind of drove me crazy the last few days of our Honeymoon.

See, the Boston Red Sox were playing heated rivals the New York Yankees in a five game series Friday through Monday. While we were in Mauritius. And although our hotel had two dozen television channels, five of which were 24 hr news and probably seven of which were all sports all of the time - for the life of me I couldn't get a baseball score out of any of them.

Well, that's not exactly true. CNN International's little scrolling banner mentioned the Yankees crushing defeat on Thursday - but that was against the Orioles.

And somehow the groundbreaking for the new Yankee Stadium on Wednesday made it onto the French news station, too. But other than that it was as if baseball didn't exist.

Now, if I cared about rugby, cricket or football (which apparently Africa calls "soccer" - which would explain Liz's yellow "Madagascar Soccer" shirt, I guess) I would have been in hog heaven. And if I felt any compassion at all for Wayne Rooney, or allegiance to Manchester United, then I would be as up in arms over his three game suspension as the rest of the world is. But I don't and I have none. So I think homeboy meant to kick that Portugal defender sqaure between the legs in the World Cup. Now, can we please be done with this baloney and talk baseball?

Anyway, we paid for some internet time on Thursday to tell the folks we were alive and having a fun time. (Also we tried to find my lost luggage online, which really didn't work well at all - but we found them eventually so I just have to let it go, eh?) That also meant that I could steal away some time to read the boston.com articles about the upcoming series, which really only lead me into frustrationland for the rest of the weekend. I know the games had been played, but I couldn't get a score - just two simple numbers - from anyone. I mean, every time the faux-Headline News "EuroNews" said, "Now it's time for Sports!" I'd shout, "Baseball is a sport, God damn it!"

Apparently it's only a sport to the Red States and the Blue States.

Then on Monday night as we were packing up, we realized we had a few more minutes of internet time left. I quickly checked the scores.

Fri, Aug 18 L 4-12
Fri, Aug 18 L 11-14
Sat, Aug 19 L 5-13
Sun, Aug 20 L 5-8
Dear sweet Lord.

When we got home early Tuesday I checked the Monday night game (which, honestly, I didn't have much faith in anyway - with Wells pitching and all). The Sox lost on Monday, too. I mean, you know it was a tough game when Keith Foulke is touted as the one hero of the team (oh snap!)

The Yankees outscored the Red Sox 49-26 in five games.

This was the first time Boston was swept in five straight since losing to Cleveland at Fenway Park in 1954.

The Yankees also swept the Sox in five games at Fenway in 1943.

38 games to go. 6 1/2 game back in AL East. 3 1/2 back in the AL Wild Card.

And the Angels just scored RIGHT NOW in the bottom of the 4th to make it 3-2. Come on!

I gotta go cheer for the guys. See ya!
posted by Josh @ 7:08 AM
2006-08-22
Back from Mauritius!
We're back from Mauritius! And we had a great time!

So many stories to share, but first we'll share some photos. Check out this quick glimpse:


More soon.
posted by Josh @ 1:22 PM
2006-08-14
Going to the Honeymoon Now!
So we're getting ready to head out to the airport for our honeymoon to Mauritius, home of the Dodo bird.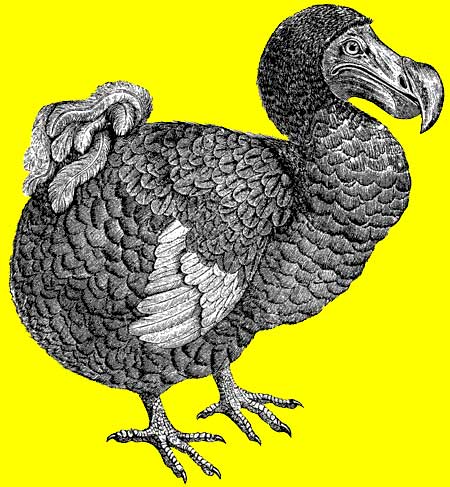 Sadly, we still don't have our checked luggage yet, so we went over to the mall to buy a few more clothes for me. I figure, if we're going to an island destination, all I really need is a bathing suit and some tee-shirts, you know?

The weird thing? Look at the brand name of the bathing suit I got: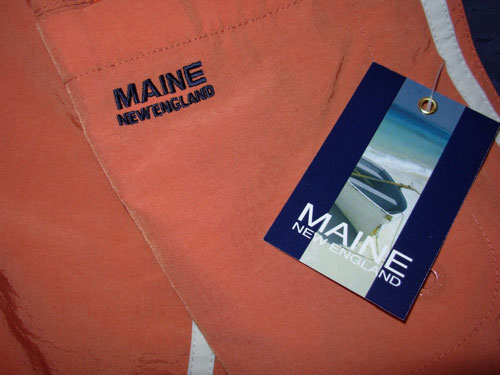 There's apparently a UK clothing line called Maine New England. Crazy!

Anyway, we'll catch up with you in a week or so. Take care!
posted by Josh @ 9:53 PM
Your Tax Dollars at Work ...
We're back from the US Consulate. And I haven't said this about many government offices, but wow, what an efficient and pleasant bunch!

Seriously!

It only took Liz about an hour and a half to get a new semi-temporary passport that's good for one year, so when we get back to the States in December or even next July we can get the real one. The best part? If we show the receipt for this temp passport, she won't have to pay for the next one!

The funny part is that the office was full of Emirates Airline flight attendants getting their visas. Twenty or thirty attractive young women and men who were all extremely friendly, it reminded me of my days on the Walt Disney World College Program.

All jokes aside, it's really, really reassuring to know that there are people out here who can and will help us quickly and politely if we need it.

Now to rest up, we leave for the honeymoon at three am tonight!
posted by Josh @ 10:11 AM
Arabic Logos
So we're off to the US Embassy to work on this whole washed passport thing. Wish us luck.

(Or is this where I say, "It'll all work out, Insh'Allah"?)

While we're out, I'll introduce this new segment I like to call, "Arabic Logos". I'll take photos of all of the cheezy American products and their cool Arabic counterparts. Here's some toothpaste we bought yesterday, since our toothpaste was confiscated by the TSA in the Portland Jetport.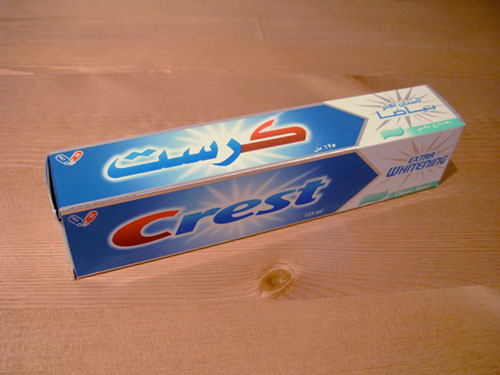 Yup, if you ever wondered how to say "Extra Whitening" in Arabic, there you go.

Okay, we're off. We'll be back soon, Insh'Allah.
posted by Josh @ 7:10 AM
2006-08-13
Taken to the Cleaners
Uh oh.

So we're supposed to leave for our honeymoon tomorrow night late - like, 2:30 am - so in about 29 1/2 hours. And earlier today we realized that Liz washed her passport.

See, since we lost our luggage coming from Gatwick, and only had the clothes on our backs for the most part (well, me for the entire part) we threw our laundry in last night after showers.

And, since we weren't allowed carry-ons coming from Gatwick, we had our tickets and passports in our pockets. This is, apparently, not Liz's routine, and since we were so tired when we went to bed, she just threw everything into the wash.

I found the remnants of the passport this morning when I put the clothes into the dryer.

Huh.

We called the US Embassy, but their passport people only work from 8:30 am to noon.

Tomorrow we're getting up early and going over there to talk to someone. By then it'll be only 16 1/2 hours until our honeymoon flight ...

Uh oh.
posted by Josh @ 8:57 PM
Safe in Dubai, pt. 2 - Gatwick through Dubai
When last we left our intrepid heros, they were safe on a US Airways flight from Philly to London Gatwick.

So here we are on a brand-new Airbus 330. We have video games, movies on demand, and comfy headrests. Our two carry-ons each are filled with computers, cameras, iPods, books, magazines. Life is sweet.

Then we land in London. Hey, guess what? It's gray and raining.

And, as you probably know, last Thursday the London police arrested two dozen dudes in conjunction with plans to blow up a bunch of aircraft. That meant the USA Department of Homeland Security went to Orange Alert, and banned all liquids and gels and pastes from carry-on bags.

That meant that at London Gatwick they weren't letting anyone at all travel with any carry-ons.

Of course, this was chaos. We all had carry-ons - I mean, who doesn't travel with a little carry-on, a backpack or something?

Liz and I had to leave through security (again, after doing it at Philly, too) and go to the Emirates Airline desk. There was a good-sized line waiting, but that was mostly because there were no ticket agents at the desk. I mean, Portland Internation Jetport has at least one agent in the building ...

Finally we get agents, and, after an hour, go check our carry-ons. The up-side? Security was very easy to go through. Nobody had anything!!

Then came the waiting. It was about three hours, but it felt like thirty. The worst part, and I don't know if this is a Gatwick thing or somehow related to the whole hightened security of the day, they didn't release the gate numbers until the plane was boarding. For real. So we had everyone for every flight waiting in this shopping mall corridor with far too few seats per customer. And nobody's buying anything, for fear that they can't take perfume or booze or a paperback on the plane.

We get to the gate, and all of the Emirates Airline folks are super-nice. That's great, but all of the travellers are super-pissed, so it really didn't even out. Well, for the record I wasn't pissed at all, I was just psyched that Ronald at the US Airways Philly desk got me my ticket. That I was even getting onto a plane was good enough for me. So what if my computer, digital camera, mini-dv camera, hard drives and everything are bumping about in some baggage hold underneath the plane ... okay, I'm getting upset now.

The flight was great - the food on Emirates is excellent, and they have these sweet cameras on their Boeing 777 that show you what's going on underneath the plane and out from the nose of the plane. So when we were flying over Germany we could see forests and stuff. It was pretty cool.

Other highlights:



The Yahtzee on the video game system gave me a yahtzee like, every third game.

"Mission Impossible 3" was a much better movie the second time.

"Lucky Number Sleven" was a worse movie the second time.


But the weirdest part was seeing three bonfires in the Zagros Mountains in Iran. Yeah, to get to Dubai we fly for probably two hours over Iran. That really skeeved me out the first time I flew to Dubai and realized in whose airspace we were flying. But today, everything was so calm and peaceful - or, at least I was after the mini bottle of red wine, that seeing the bonfires made me think about the people who built them. Was it a wedding celebration? Maybe teenagers having a party against their parents' wishes? Or were they farmers just clearing brush on their mountainous land?

Any way you shake it, they're just people over there. Kind of like we're just people in the US.

Of course all of this calm was shattered when we got to the airport in Dubai. First off, the freaking English jackasses a few rows ahead of us were loud and drunk - and that's not really what I'm looking for in travelling companions after I've been on planes and in airports for the last 24 hours.

Second - it was in the mid-nineties (Fahrenheit) when we landed. At 1:15 am.

Then came baggage claim. Our carry-ons we checked in were fine, we collected those right away. But the other four bags, three of which are mine and filled with all kinds of important books, photos, momentos, clean underwear ... those are not here.

And if there's any more miserable place in the world to be than an airport lost baggage office at 2:30 am, I don't know where it is.

The good part? The taxies were plentiful, and Sheikh Zayed Road (the freeway / highway here) was empty.

And as we're unloading the taxi, the driver said something about the construction around the University was taking longer than he had suspected. Liz said that she was hoping it would be done in a month or two, Insha'Allah.

The driver laughed the laugh of a man surprised when a foreigner makes a good joke in his own language. "Insha'Allah indeed", he chuckled.

My moratorium on Insha'Allah is up.

We're in Dubai now.
posted by Josh @ 3:23 PM
Safe in Dubai, pt. 1 - Portland "International Jetport" through Philly
We've arrived safely in Dubai, finally!

The whole story is so twisted and odd that I'll probably mess it up here. See, Liz's university pays for her flight home and back in the summer. They also pay for the flight of a spouse. And now, since last Saturday, I'm her spouse, they pay for me.

The travel agency that works with the school gave Liz a "PTA" number - take it to any US Airways desk or office, they said, and the agent will print out a ticket for me. Easy as that.

Of course, the first time I tried to do this was when Liz was when Liz arrived at the Portland International Jetport. I use the full name only because it's the biggest joke in the universe. "International Jetport". Jeesh. The place only goes up to Gate #11 - and I don't think I've ever seen gates #1-5. It's the smallest airport I've ever been to. It makes Burbank (or the Burbank-Glendale-Pasadena Airport, or the Bob Hope Airport, or whatever the hell they're calling it now) look like Chicago O'Hare.

Anyway, when I went to the ticket counter there was only one lady there. I asked her for help, and she said, "Oh, I'm just the cleaning lady. The agent had to go up to unload a flight." Seriously. There was ONE ticket agent for US Airways in the entire airport - er, sorry, "International Jetport". And since a flight was unloading, she wasn't around to help some schlub get his pansy international ticket.

So here was my big mistake - since Liz's incoming flight was delayed, I decided to run to the South Portland Target and get a few things before she came in. It was 8 pm on a Sunday night.

By the time I made it back (I think round-trip it was 35 minutes) the ticket agent was gone. Not upstairs, not downstairs, just gone. Apparently the flight she was unloading was the last US Airways flight in or out for the night - so she packed up and headed home.

I was peeved, yes, but I had a whole month to come back to the "International Jetport" and get my ticket printed.

Then all of a sudden we were planning a wedding, then we HAD the wedding, and la-dee-dah it's August 8th and I'm in Portland to play poker with the work boys one last time. "Tomorrow I'll go get the ticket," I say.

The next morning at the "International Jetport" I'm told by the somewhat surly ticket agent that a "PTA" number doesn't mean squat. It means I have a reservation. Not a ticket. You don't get a ticket until a reservation has been paid for. And this reservation hasn't been paid for.

Uh-oh.

Drive the hour back to Naples from the "International Jetport", tell Liz. With the eight hour time difference, it's already past closing time of the travel agent in Dubai. Liz sends an e-mail.

This is Wednesday - and we leave at 5:50 pm on Friday.

On Thursday morning we wake up to a whole host of e-mails. We have the same "PTA" number again, but then we also have some other long random numbers and the assurance that the ticket is paid for. Liz and I drive the hour to the "International Jetport" (all instead of packing my belongings or cleaning my parents' house where we've been squatting the last month). The nicer ticket agent at the desk says what we fear, that this is a "PTA" number, that only means we have a reservation, not a ticket. You don't get a ticket until a reservation has been paid for. And this reservation hasn't been paid for.

Of course, to complicate matters somewhat, in Dubai the weekend is Thursday and Friday - not Saturday and Sunday like in the States. So not only is the travel agent a third of a day ahead of us, she's also on her weekend. From the ticket desk of the "International Jetport" Liz and I try calling the emergency contact number for the travel agent in Duabi. Of course we don't get anyone.

Frustrated, we go home. Should I even pack? Am I leaving tomorrow, or am I sending my wife back to Dubai sans Josh?

Wait - maybe there's someone else who can help us. How about US Airways reservations? Like, the 1-800 number? Maybe they have more info than the ticket agents. We call the US Airways toll free number, and are told that we have a "PTA" number, a reservation only. Not a ticket. They issue a ticket number once a reservation has been paid for. And this reservation hasn't been paid for.

Argh.

That afternoon we finally wake up the travel agent in Dubai (now two or three AM her time), and she assures us that the ticket is paid for. She doesn't have a receipt, she says, but she can send us the "PTA" number. Liz tries to explain to her that three out of three US Airways employees we've spoken to seem to think that this ticket hasn't been paid for. Does she have a receipt of payment?

No.

But tomorrow she will call the London office where the ticket was issued.

The next day is Friday. I am, quite frankly, freaking out. I'm leaving Maine, my family, where I've lived for the last two years, going to a foreign land with this woman who I love and who now is my wife, which is kind of daunting in its own way. And, while Liz is freaking out, she keeps mentioning "Insha'Allah".

See, "Insha'Allah" is an Arabic saying that literally means, "if God wills it". Apparently it's a phrase often used in Dubai to mean, "it would be nice for that to happen in the future" or even "hopefully in the future". But I guess it can also be used off-handedly, such as "I'll see you tomorrow, insha'Allah". I take it to be this almost lackadaisical, "out of my hands" kind of expression. "We'll see what happens", kind of deal.

If there's an opposite to Insha'Allah - it'd be me. I like plans. I like knowing what's going to happen. Instead of, "the building should be done by September, Insha'Allah" I like, "the building will be done on September 4th. You have my word on that". They're just two different philosophies.

Anyway, regardless, on Friday morning while packing I told Liz, "No more Insha'Allah. A ban on Insha'Allah until we get to Dubai".

Oh, and this one is good - we speak with the travel agent in Duabi on Friday morning. She keeps asking to speak to the ticketing agent once we get to the "International Jetport". What does she plan on saying to this guy? We try to explain to her that EVERYONE WE'VE SPOKEN TO DOESN'T THINK THIS TICKET IS PAID FOR. But she wants to talk to Chuckie behind the desk.

Aaaah!

My folks come to drive us to the "International Jetport", with a quick stop to meet Liz's parents in the parking lot of the Verizon Wireless store in Windham. Odd, you say? Well, I have to cancel my cell phone before I leave town. Why not wait to the last minute?

Of course, Verizon can't shut it down immediately, I've paid through August 20th, so the phone will remain on until then. I balk, but to no avail. (However, this is, if you want a little foreshadowing, the best luck we've had all week.)

We get to the "International Jetport". The ticketing agent is a nice guy, prints up the boarding passes and tells us to have a good time.

That's it?

That's it.

We're golden.

Hugs and kisses and tears with the parents, go through security, get to gate 11. It says the flight is delayed, but then they board at the right time. But when I go to board they say, "where's your ticket?"

"Um, I have this boarding pass?"

"You need a ticket, too."

They punch me up in the computer. Apparently, all I have is a "PTA" number ...

I start to freak out in my head a little.

But then, in that classic passing-of-the-buck way, they say, "Just get on the plane. But this could be a problem in Philadelphia."

Of course, it was. We only had an hour layover in Philly to begin with. We got there, walked about a mile from terminal A to terminal F, called the Dubai travel agent thirty-two times (luckily I still had my cell phone, eh?) We ended up going out through security to the front ticket desk to talk to someone. That someone was Ronald. He was not a happy camper, especially when the Dubai travel agent asked to speak with him. Apparently she told him we have a "PTA" number. Apparently we owe US Airways $1600, he said.

And then something magical out of a Disney movie or Oprah book - Ronald called his own reservations number and somehow printed out tickets for us.

Seriously.

I don't know how it happened, but without our paying a cent, we FINALLY got my ticket.

Naturally the jet was leaving in a half hour, and we had to run back upstairs, unpack our two carry-ons each of their cameras, computers and the like. But amazingly we made it.

I don't think I've slept as soundly in the last week as I did when we were on the plane from Philly to London Gatwick.

Damn.

Gatwick was a whole other adventure, though. More on that in a little bit.
posted by Josh @ 1:03 PM
Pilot Episode
Eleven.

Josh grew up about eleven miles away from Liz.

Liz grew up about eleven months older than Josh.

And it only took them almost thirty years to meet.

Well, not really. They met in 1990 at Lake Region High School in Naples, Maine. Liz was a co-editor of the school newspaper, field hockey star, downhill ski champ and ... a Senior. Josh, on the other hand, was a Freshman. And really, what else can you say about that?

Eventually Josh went on to ... um, play soccer, and he was an adequate skier, kind of ... but hey, he did become editor of the school newspaper! So that's, you know, something ...

Since 1990 the two have lived all over this country and world: Maine, Oregon, Vermont, Boston, California, Dubai and more. Almost eleven different places. Not quite.

Until quite recently, their paths rarely crossed. But one fine summer day in 2005, Marybeth Maney and Isaac Wilhelm got married. And thank God, Buddah, Allah, the goddesses and the ancestors that they did! Because sometime during that evening's festivities - it's rumored to have been sometime around 11 pm in the evening - Liz and Josh both took a moment, looked at one another, and thought: "Hmmmm..."

A year later, on August 5, 2006 they were married at Keoka Lake in Waterford, Maine, and on August ... what else ... 11th ... they headed for Dubai, Newlywed in Dubai.

Eleven.
posted by Josh @ 3:58 AM
Josh and Liz are two American kids who got married in August. Liz has lived in Dubai since 2003, Josh since August of 2006.

Follow along in the culture shock of being recently married and (for Josh, at least) recently transplanted to Dubai.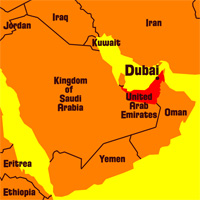 Right now in Dubai
Videos
Pictures
Previous Words
Favorite Recipes
Currency Converter
The easy way to convert Dirhams to Dollars!

Enter a number in either field, then click outside the text box.
Archives
Links We Like
Visitor Counter: