2006-11-20
Ruby Tuesday
You know, right about now I might kill for dinner at Ruby Tuesday.

Okay, maybe not kill, but possibly harm significantly. Maim at the very least.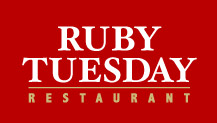 Ruby Tuesday, as you might know, is the chain restaurant by the mall (which mall? Every mall!) You know, the restaurant that's not T.G.I. Friday's or Applebee's.

They're famous most for their burgers and their salad bar, and less famous for being one of the few places in Southern Maine where you can find the soda Mr. Pibb.

Interestingly enough, back on May 1, 2006 Ruby Tuesday, Inc. announced an agreement with franchisee Bin Hendi Hospitality, LLC to establish three Ruby Tuesday restaurants in Dubai.

I guess that's how most Western restaurants and companies come to Dubai, as either a franchise or a partnership with a local company. In this case, it's Bin Hendi. Check out this profile I found online:


Bin Hendi Enterprises is a Dubai-based distributor that imports and markets a variety of consumer brands in cosmetics, eyewear, baby foods, electronics and household goods into the United Arab Emirates.

"Cosmetics, eyewear, baby foods, electronics, household goods" ... and now Ruby Tuesday.

Hmm.

Actually Bin Hendi owns Liz's favorite restaurant in Dubai, Japengo Café.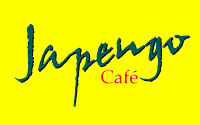 There are five or six of them around Dubai, in each of the big malls (Mall of the Emirates, Ibn Battuta and Madinat Jumeirah, to name three).

I guess technically the cuisine at Japengo Café would be called "fusion" - they have sushi (blerg!), stir fry, burgers, pizza, a little of everything.

So maybe it's not too weird that Bin Hendi is opening Ruby Tuesdays here in Dubai. Still, I also found this somewhat foreboding statement online, which is a little scary ...


The company has over 14 food outlets in the UAE, but is better known for distributing premium and fashion clothing and accessories.

"Fashion clothing and accessories"?! What about "cosmetics, eyewear, baby foods, electronics, household goods"?

This is such a weird company. I hope they don't screw up Ruby Tuesdays for me.
posted by Josh @ 9:32 PM
Josh and Liz are two American kids who got married in August. Liz has lived in Dubai since 2003, Josh since August of 2006.

Follow along in the culture shock of being recently married and (for Josh, at least) recently transplanted to Dubai.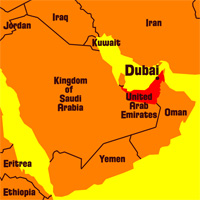 Right now in Dubai
Videos
Pictures
Previous Words
Favorite Recipes
Currency Converter
The easy way to convert Dirhams to Dollars!

Enter a number in either field, then click outside the text box.
Archives
Links We Like
Visitor Counter: