2006-10-10
Soda in Dubai, pt 3
It's time for another exciting round of Soda in Dubai!

Honestly, I'm fascinated by sodas in the USA, too, so this isn't some weird Dubai thing. I hope it doesn't come across as too odd. If so, oh well. I can live with it.

We start in honor of the apple harvesting season that's going on right now back home. That's right, apple soda, Fanta Apple. This reminded me of "Lift Apple" soda from Mexico. How would I know about Mexican sodas if I've never been to Mexico, you might ask?

Go ahead, ask.

Ice Station Cool at Epcot!!

Yep, my favorite park at Walt Disney World used to have this, well, it's not even a whole pavilion, really. It's more like, a corner. But this corner, this Ice Station Cool, was sponsored by Coca-Cola, and it was chuck-a-buck full of sodas from around the world.

How genius is that?

You got a little dixie cup, and there were soda fountains all around with different colas from around the world. Some, like the aforementioned "Lift Apple", were carbonated, others, like Japan's "Vegitabeta", weren't.

Honestly, it was an awesome exhibit. It was interactive, which is big with kids these days, and fit perfectly with Epcot's theme of discovery. But best of all, it was one of those rare theme park gems that's not advertised, that's not overly-hyped, but that really makes the Disney experience better because you had no expectations of it whatsoever.

Also, where else can you get anything free at Walt Disney World?

Sadly I hear that it's closed, or at least been re-themed.

Anyway, while I'm in Dubai I can relive the experience with Fanta Apple.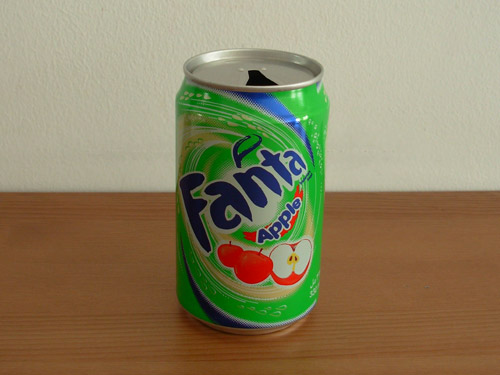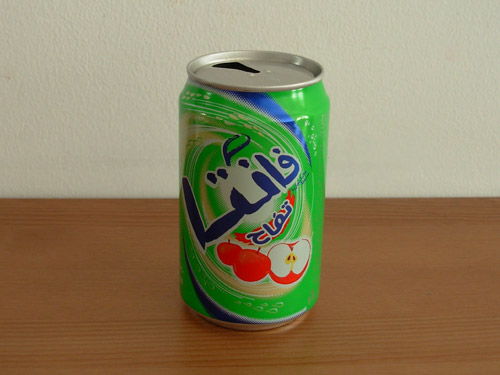 Next we have the ol' American standard Diet 7-Up. Nothing special here, except they use that old character from the late 1980s, Fido Dido. Remember him? Pre-Orlando "Make 7 Up Yours" Jones, pre-Spot, even? (No, I didn't remember his name, yes, I had to look it up on Wikipedia.)

Weird they still use him here, isn't it?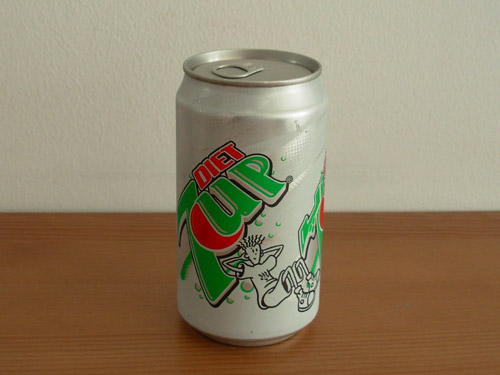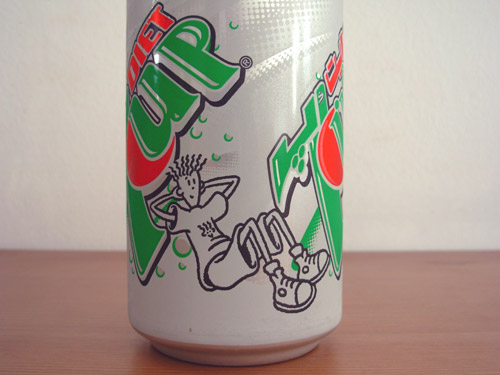 Next we have the same Mountain Dew, but in a really cool bottle. Look at that Arabic logo, I have to find a tee-shirt with that on it.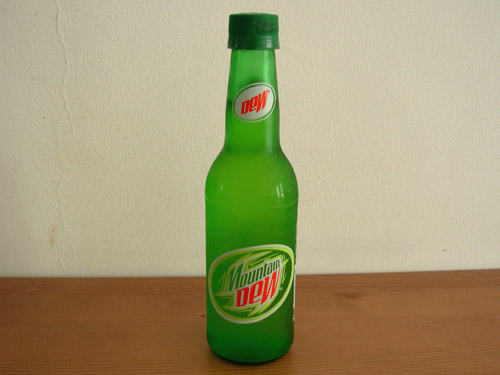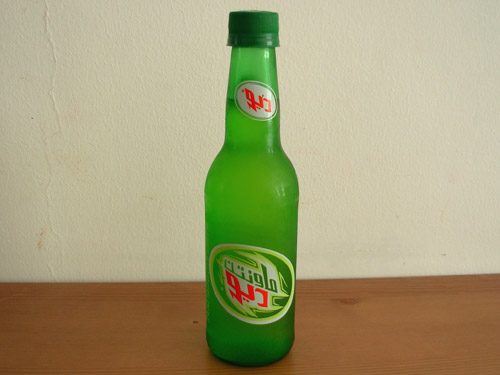 Lastly, we have not really a soda at all, it's more of a juice. Strawberry Juice.

Such an easy concept, why don't we have this in the States?

It's just a little thicker than orange juice, maybe a little more syrup-y. Probably loaded to the max with sugar, but still. It's so good.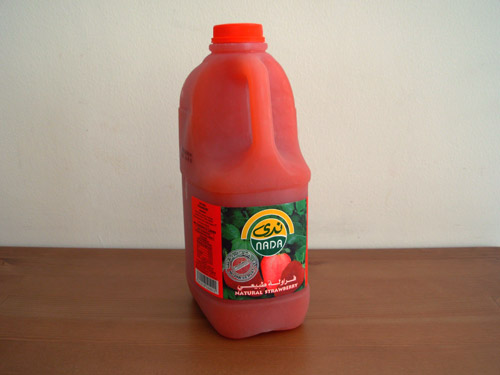 posted by Josh @ 2:12 PM
Josh and Liz are two American kids who got married in August. Liz has lived in Dubai since 2003, Josh since August of 2006.

Follow along in the culture shock of being recently married and (for Josh, at least) recently transplanted to Dubai.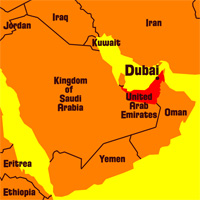 Right now in Dubai
Videos
Pictures
Previous Words
Favorite Recipes
Currency Converter
The easy way to convert Dirhams to Dollars!

Enter a number in either field, then click outside the text box.
Archives
Links We Like
Visitor Counter: