2006-10-18
Ruining Ramadan
So, as you might know, the Islamic world is just wrapping up their holy month of Ramadan right now. It's an intensely religious time for Muslims, when they fast during the daylight hours and make themselves pure to seek a raised level of closeness to God.

At sundown they have Iftar dinners which I spoke about last week.

And now, apparently, they can have special Ramdan M&Ms: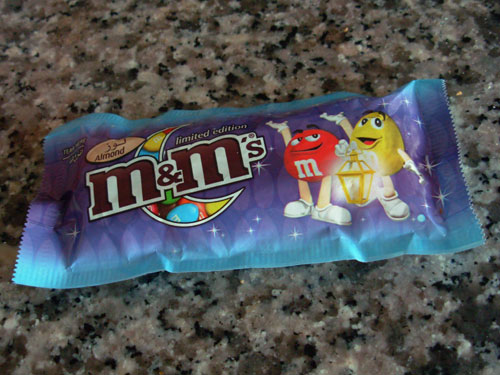 Wow.

There's also this ad up around town that I've been wanting to get a photograph of, but haven't yet. It's for Burger King, and the burger is eaten into a shape of a new moon (the new moon, along with the lantern, are kind of the Ramadan symbols).

Geesh, it makes me feel kind of dirty that American burger joints and candy companies are trying to shoehorn their products into a way of life that's 1400 years old.

It feels like how Coca-Cola virtually invented Santa Claus through the Haddon Sundblom paintings in the 1930s. But now Santa, as Sundblom portrayed him, is all over the holiday.

Maybe in 70 years M&Ms will be the Ramadan Santas, with nightly Iftars from Burger King?

(shudder)
posted by Josh @ 12:18 PM
Josh and Liz are two American kids who got married in August. Liz has lived in Dubai since 2003, Josh since August of 2006.

Follow along in the culture shock of being recently married and (for Josh, at least) recently transplanted to Dubai.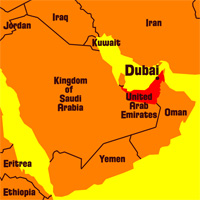 Right now in Dubai
Videos
Pictures
Previous Words
Favorite Recipes
Currency Converter
The easy way to convert Dirhams to Dollars!

Enter a number in either field, then click outside the text box.
Archives
Links We Like
Visitor Counter: