2006-10-04
Map of Dubai
I've found the best map of Dubai I've seen so far. It's over at this Dubai Tourism website. Check it out: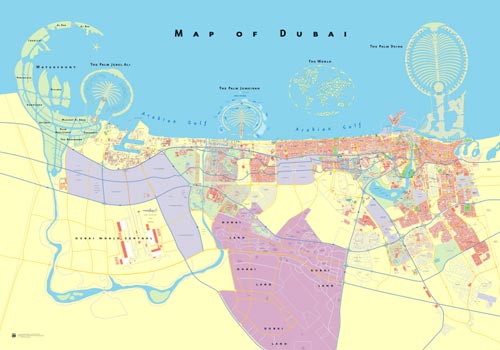 Dubai Map



Now I must warn you, some of the things on this map just outright don't exist yet. Such as: the Dubai Waterfront on the left, the Palm Jebel Ali, the Metro, the Dubai World Central Airport (formerly the Jebel Ali International Airport), DubaiLand, Jumeirah Islands, Jumeriah Village (ironically this is where we were when I took the photos from the other day - remember, the dirt road and construction everywhere? Yeah. That's the current state of the Jumeriah Village).

Also the Business Bay, home of the Burj Al Arab World Tower, is also under construction. I'm less positive about this, but I think Dubai Festival City is a pile of bricks right now, too. Oh, the World islands are still being worked on. And I'm not sure exactly where in construction the Palm Deira is, but I know it's not done yet.

However, the Palm Jumeriah is there, you can kind of see it from the fitness center on the top floor of the new Faculty building here at the university. On a clear day you can see trucks and cars driving around out there. It's pretty crazy.

If you zoom in to just about the center of the map you'll see the base of the Palm Jumeriah. Zoom in more and you'll see Dubai Media City, the Hard Rock Cafe and, in green - American University in Dubai (mislabelled as the "American University of Dubai", but you get the idea).

That's us.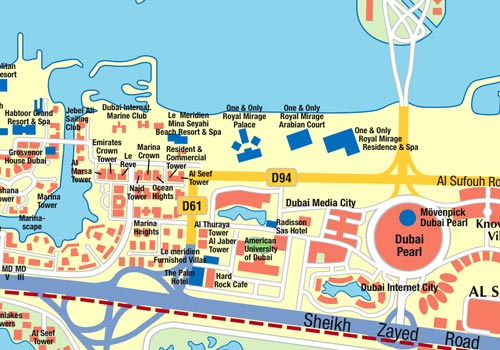 So yeah, pretty much this is a map of Dubai circa 2008 or 2009, but it's good to get an idea of the layout of everything.
posted by Josh @ 9:42 AM
Josh and Liz are two American kids who got married in August. Liz has lived in Dubai since 2003, Josh since August of 2006.

Follow along in the culture shock of being recently married and (for Josh, at least) recently transplanted to Dubai.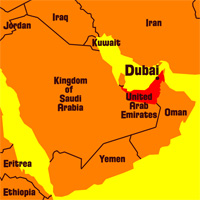 Right now in Dubai
Videos
Pictures
Previous Words
Favorite Recipes
Currency Converter
The easy way to convert Dirhams to Dollars!

Enter a number in either field, then click outside the text box.
Archives
Links We Like
Visitor Counter: