2006-10-27
EA Cricket 07
I read a very interesting article in a Dubai magaizne yesterday. Next month Electronic Arts is releasing the new EA Sports Cricket 07 video game.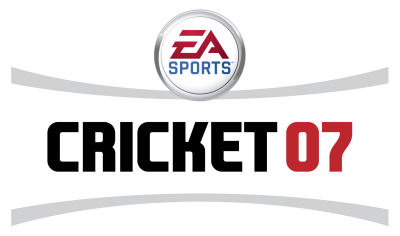 I'm not joking.

I know nothing about cricket, but next to soccer it seems to be the biggest sport in the world. It's always on TV, especially when we got the African sports channels while we were in Mauritius.

The rules seem pretty fuzzy to me, it seems enough like baseball at first but then they start playing and it's very different. The batter is trying to hit the ball, yes, but there's more on an element to protect the stick behind him than to hit a home run or whatnot. And there's one baserunner who exchanges place with the batter. But then you can run without hitting the ball, too.

All I know is that team that has scored the most runs wins.

I think.

It just kills me that EA makes a cricket game. EA Sports has the best games for darn near every sport possible - Tiger Woods PGA Tour 07, FIFA Soccer 07, NHL 07, NCAA Football 07, NBA Live 07, NFL Street 3, NBA Street V3, MVP 06 NCAA Baseball, Fight Night Round 3, NCAA March Madness, SSX, NASCAR 2007 and of course Madden NFL 07 - so why not cricket?

Incidentally, I blame the Madden series for the NFL's Skycam - you know, the foolish camera that literally flies around above the field? It totally looks like a video game camera - and that bugs me.

Anyway, the reviewer in the article was so excited, how the game is fully licensed by ... whatever governing body governs cricket, how the gameplay is the most immersive to date, the camera is more natural - all of the standard video game qualms.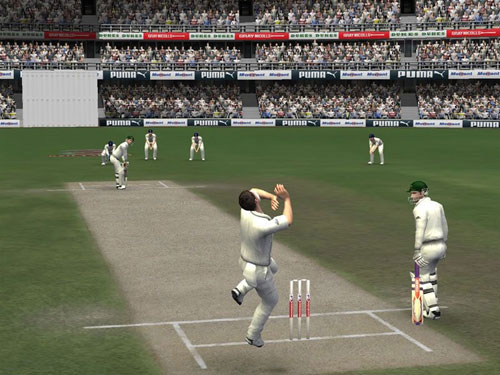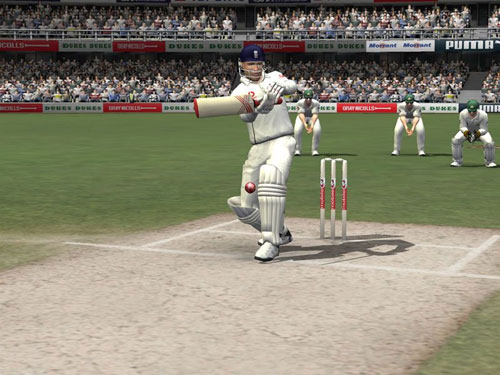 And apparently there's a new control system - the Century Stick. It actually sounds like it could be translated to a baseball video game pretty easily, let's read what EA says.


Thanks to the groundbreaking EA SPORTS Century Stick control system, batting has become more intuitive, responsive and rewarding than ever. For the first time in a cricket game, players can enjoy full control over foot choice, shot, direction, power and timing, all governed through the use of both analogue sticks. A back or front foot stroke is selected with the left stick, and then shot timing and direction are judged with the right stick. Power is determined by how far the stick is moved a slight tap can nudge the ball for a quick single or a firm push can send the ball fizzing away to the boundary.
Well, it sounds like baseball up until the part about the ball "fizzing away to the boundary". Whatever that means.



So if anyone back home needs the best darn cricket video game out there, I can pick you up a copy of EA Sports Cricket 07 next month.
posted by Josh @ 3:23 PM
Josh and Liz are two American kids who got married in August. Liz has lived in Dubai since 2003, Josh since August of 2006.

Follow along in the culture shock of being recently married and (for Josh, at least) recently transplanted to Dubai.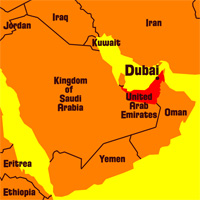 Right now in Dubai
Videos
Pictures
Previous Words
Favorite Recipes
Currency Converter
The easy way to convert Dirhams to Dollars!

Enter a number in either field, then click outside the text box.
Archives
Links We Like
Visitor Counter: