2006-08-31
Television - pt 2
Like I was telling you earlier today, every channel that plays American TV in Dubai doesn't really seem to have an affiliation with a certain studio or network. They'll play a CBS show back-to-back with an NBC show, and nobody seems to care. It's a little bizzaro.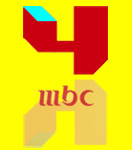 MBC 4 is a good example. They have Nightline, World News Tonight, 48 Hours and 20/20 from ABC but then the CBS Evening News and the CBS Early Show from (obviously) CBS. (Yes, they have double the nightly news each night.)

So I guess we'll get to see Katie Couric's big debut as nightly news anchor next week after all.

But most importantly, MBC 4 has Skating with Celebrities. Oh, wait, no, (although they do have it). Most importantly they have Oprah and Dr. Phil. Sadly not back to back. Although two in a row might make me want to claw my eyes out.

Beyond that the channel is a veritable who's who of random 1990s shows - Mad About You, 3rd Rock From the Sun, Frasier, Friends, old ER, Popular, Point Pleasant, Charmed ... ahhh, the 1990s. Really takes you back ...





Actually the channel called 'one is even more random. They don't seem to have as many current shows - besides The View, Tyra Banks' show and American Idol. Mostly they have older shows like The Amazing Race, Rock Star: INXS and Newlyweds: Nick and Jessica (which will be funny to watch in retrospect, perhaps), Gilmore Girls, CSI Miami, Alias, Boston Legal, Ed (yay Miss Vessey!).

As for sitcoms they're pretty weak. Well, they have Scrubs, which always makes me say, "Hey, that's funnier than I think - I should go out of my way to watch this", but then never do.

After that they drop of the deep end, Dharma & Greg, According to Jim, My Wife and Kids ... it's like a collection of my least favorite shows!! So other than Ed and Scrubs - this is not Josh's 'one.

Okay, final wrap up in the morning.
posted by Josh @ 10:29 PM
Josh and Liz are two American kids who got married in August. Liz has lived in Dubai since 2003, Josh since August of 2006.

Follow along in the culture shock of being recently married and (for Josh, at least) recently transplanted to Dubai.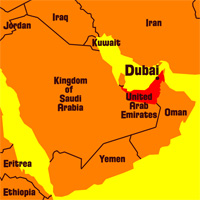 Right now in Dubai
Videos
Pictures
Previous Words
Favorite Recipes
Currency Converter
The easy way to convert Dirhams to Dollars!

Enter a number in either field, then click outside the text box.
Archives
Links We Like
Visitor Counter: