2006-08-31
Television - pt 1
Our television here in Dubai is provided by Orbit Satellite Television and Radio Network. We get about two dozen English language channels. Well, they're mostly in English with Arabic subtitles.

We have ESPN, but it's "Orbit ESPN" - so it's not really the American one, but not totally international. Sometimes it's ESPN programming, sometimes ESPN 2, sometimes it's CBS Sports golf - it's all over the map. Like you'll be watching a perfectly American SportsCenter, but the next show is some British Soccer - er, Football, show.

The tragic flaw is that good ol' American ESPN shows baseball, and so far I haven't caught any here. Granted, if it's live night game in the US that means it'd be the middle of the night here.

And this is how much of a geek I am - I already wrote down on my calendar that two weeks from tomorrow, Friday, September 15, the Red Sox play the Yankees and it's on ESPN at 7:05 pm EST. So what's that, 3:05 am on Saturday here? I hope they play it. Granted, if I have a job by then that might not be cool to wake up at 3 am.

Then again, it is the Red Sox.

We also get CNN International, which is pretty different than American CNN, other than Larry King Live. It's mostly been European news, although the whole John Mark Karr confessing to killing Jon Benet Ramsey was all over the news here for the last two weeks or so.

And then there's the American TV shows that I'm going to miss so much.

It seems that there are four main channels that play the American shows - America Plus, MBC 4, 'one, and Super Comedy.

Interestingly enough, like the CBS Golf on Orbit ESPN, the shows aren't really broadcast on a specific channel with any regard to what studio produced it or what American network it plays on. Like, there's not a ABC affiliated network in Dubai, or one that plays all of the NBC shows.





Take America Plus. Next week the fall season begins with season six of the Sopranos and season seven of the West Wing (which was pretty good last year - I'll watch the Matt Santos campaign again), and - this is the odd part - season 14 of Law & Order, which aired in the fall of 2003! I mean, that was back when Jerry Orbach was still alive, pre-Dennis Farina. That's kind of weird.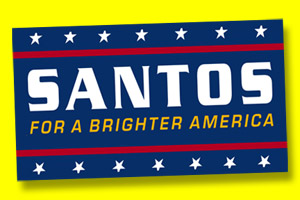 America Plus also have a slew of other NBC shows - ER, American Dreams, Third Watch, E-Ring, Crossing Jordan, Las Vegas. They've got the big CBS shows - CSI, Cold Case, Without a Trace. And they also have a mix of the younger shows - Gilmore Girls, Everwood, One Tree Hill, Smallville, Veronica Mars, The OC. And some random extras - Six Feet Under, Stargate Atlantis, High School Reunion (!!), and All My Children.

Lastly, they play yesterday's Good Morning America in the morning, and then in the afternoon they play today's live Good Morning America.

So hey, I didn't realize today was a weekend (the last Thursday-Friday weekend) so I'll be back next time with more TV stories.
posted by Josh @ 11:52 AM
Josh and Liz are two American kids who got married in August. Liz has lived in Dubai since 2003, Josh since August of 2006.

Follow along in the culture shock of being recently married and (for Josh, at least) recently transplanted to Dubai.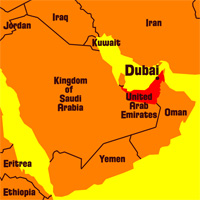 Right now in Dubai
Videos
Pictures
Previous Words
Favorite Recipes
Currency Converter
The easy way to convert Dirhams to Dollars!

Enter a number in either field, then click outside the text box.
Archives
Links We Like
Visitor Counter: