2006-08-28
Beerfest
Problem: Beer is is tremendous short supply in Dubai.

Seriously.

Imagine Boston ... but without the package stores.

See, Muslims don't drink, and the U.A.E. is a Muslim nation. While alcohol is available for non-Muslims in Dubai, it's primarily at hotels, hotel bars and hotel restaurants. I guess there's also something for the expatriates called a liquor license - which it allow us to buy alcohol for home consumption.

I just don't know where we'd buy it, though. It's not for sale at Géant or any of the other grocery stores. In fact, the only place (besides hotel bars) I've seen alcohol for sale is at the Duty Free shop in the airport. On our way back from Mauritius we stopped in to the store for some wine and looked at the beer.

Three choices.

Heineken, Budweiser and Fosters.

That's it.

See, not to brag, but Portland, Maine has ridiculously good local beer.

And of course last week one of my buddies back home wrote me - our favorite seasonal fall beer is now available. (Luckily for me she's pregnant and can't enjoy it, either. Is that mean?)

But no, instead of Shipyard Pumpkinhead in my fridge I've got a twelver of Heineken and a twelver of Fosters.

So I figure for me as much as for you I'm going to take a little tour of the Maine beer that I like so much.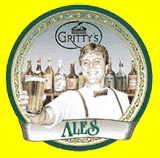 First there's Gritty McDuff's. I really don't care for their beer. But the brew pub in Portland is great. Love the food. Their Halloween Ale, though? Horror-ble!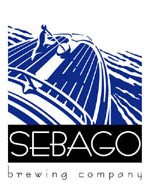 Actually Sebago Brewing Co. has even better food. Great fries. And I like the Frye's Leap India Pale Ale and their Hefeweizen. Mmm. Now I see on their website they have a new seasonal, Bass Ackwards Berryblue Ale. Too bad I'm going to miss it.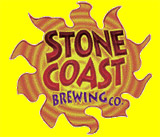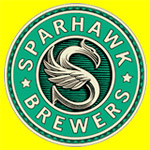 Even though they have foolishly immature labels and run a now defunct State Theater, Stone Coast Brewing Co. still makes some good beer. First off, Sparhawk is a classic. And their summer seasonal Knuckleball Bock is one of my favorite beers ever. I just read about the new Jackson's Winter Ale - "A barley wine style ale brewed with 7 varieties of malt and 10 gallons of B-Grade maple syrup." Interesting. And luckily I'll be home to get their Black Bear Porter this winter, if I can find it. It's tough to find the Stone Coast beers around town.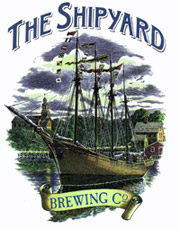 But you can always find the best beer, Shipyard Brewing Company. Perhaps you remember it from a little party we had on August 5? You can also get it in California! I like almost all of their beers, except the winter seasonals. It's almost tragic - that's when I'll be home next. Luckily there's always the Export, the IPA, the Brown and my favorite light beer ever, Shipyard Light.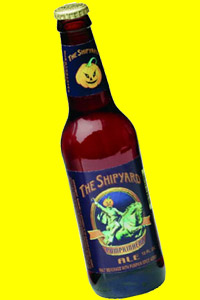 As for the seasonals, the Summer Ale is good, but the September and October Pumpkinhead Ale is one of my all time favorites. Of course, it probably didn't help that the first time I had it was during the 2004 American League Championship Series. How'd that go again? Um, wasn't it something about The Best Comeback in all of Professional Sports Ever? Riot police on the field for an entire inning, two heavily argued reversed calls, three sutures in the bloody ankle of one of the best pitchers in major league history ... and that was just Game Six.

Oh yeah, we also drank Pumpkinhead during the 2004 World Series. But that was kind of just the aftermath of the real playoffs.

Man, now I'm torn between having a beer and watching my NESN Faith Rewarded DVD.

Hmm, it is noon here, and baseball and beer do go hand-in-hand ...
posted by Josh @ 12:26 PM
Josh and Liz are two American kids who got married in August. Liz has lived in Dubai since 2003, Josh since August of 2006.

Follow along in the culture shock of being recently married and (for Josh, at least) recently transplanted to Dubai.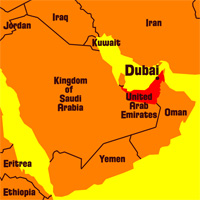 Right now in Dubai
Videos
Pictures
Previous Words
Favorite Recipes
Currency Converter
The easy way to convert Dirhams to Dollars!

Enter a number in either field, then click outside the text box.
Archives
Links We Like
Visitor Counter: