2009-07-27
Newlywed in Dubai Book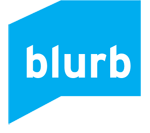 I recently compiled most of our Newlywed in Dubai blog entries into a book using the website Blurb.com.

And now you can order a copy today!

Even though it's "print on demand" the books look quite good. Blurb.com calls them "Bookstore-Quality Books" with durable perfect binding, a laminated 4-color, 10 pt. cover and 60-pound text paper on the inside.

So please, check it out.

And yes, we plan on putting together a more comprehensive collection of essays about our time in Dubai soon. But for now, relive the blog - in book format!
posted by Josh @ 8:30 PM
2007-09-03
California photos
Welcome to our five-hundredth post! It's exciting news, as this will also be our last post in this incarnation. But more on that in a bit. First off we want to share a few photos from our California Trip last month.

Of course we went to Disneyland.



We also went to a baseball game while we were staying in Anaheim, naturally the "Los Angeles" Angels of Anaheim. They were playing the Red Sox, I mean, we had to go!




All of Anaheim looks so great now with the whole Garden District. I was trying to explain to Liz how crummy it used to look (as recently as 2000, really), but I think this photo that I stole from a Disney website does a better job showing the improvements. Watch it for a minute, it's animated: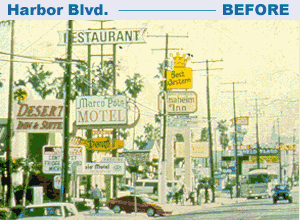 &copy Disney


We also ate ourselves silly in California. My friend Mike thinks it's pretty low class, but I was so excited for the random fast food of California. (He's just in a crummy mood because he thinks the quality has dropped ever since Wendy's bought Baja Fresh - but he's wrong, it's fine). I forgot just how good In-N-Out was, too.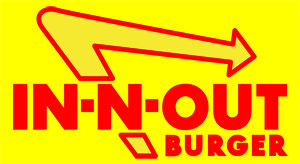 We also saw a taping of Charlie Sheen and Jon Cryer's Two and a Half Men sitcom.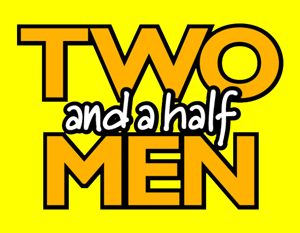 I can't believe that show's been on for four years, and I'd never seen an episode until this sping. Thank heaven's I'd seen it before we went to the taping, though, or I might have missed some of the subtle character nuances.We lucked out, however.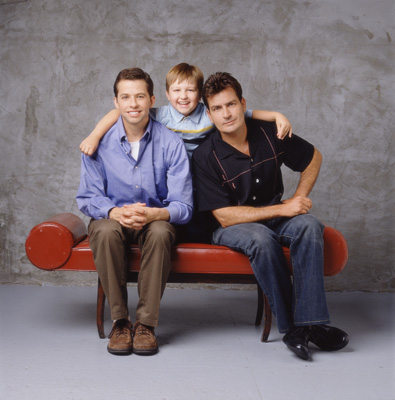 The special guest star that night was none other than Janeane Garofalo - and we're both big fans of hers.

I can't remember what the episode was called, I think it's the second episode of the season, look for it, oh, I dunno, September 31. October 1. Sometime around then.

And those are just the highlights! Check out the photo gallery and full details of our California Trip.

Lastly, tomorrow we're moving the blog. So from now on, go to this new address for Newlywed in Dubai - Year Two.
posted by Josh @ 3:42 PM
H&M Men's
Well I'm taking this as a personal victory.

Yesterday I went grocery shopping at Ibn Battuta Mall and I saw a few banners up saying that, starting September 7th the H&M store will have a Men's Section.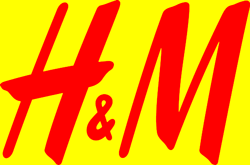 You might recall just the other day I mentioned how foolish they were to not have a men's section (see Gap in Dubai).

Perhaps the Swedes are reading this journal? If so, "Hej!"
posted by Josh @ 11:02 AM
2007-09-02
No Hits, No Runs
I'm trying to keep the non-Dubai stuff to a minimum this year, but I just have to mention the Boston Red Sox baseball game last night.

Last night 23 year old rookie Clay Buchholz, in his second major-league start, pitched a no-hitter.

The last no-hitter for the Sox was April 27, 2002 (Derek Lowe against the Devil Rays).

In fact, that was the last no-hitter in the entire American League!

Five years - that's pretty special. Hence my having to mention it.
posted by Josh @ 5:28 PM
2007-08-31
The Mist trailer
So I don't know if you've heard about the Stephen King short-story "The Mist", but it takes place in Bridgton, Maine - that's where Liz grew up, and the last place I lived before moving to Dubai. My brother Daniel still lives there.

Anyway, apparently Frank Darabont (who wrote and directed the Green Mile and the Shawshank Redemption) has made a movie of it. It stars Thomas Jane, Andre Braugher, Laurie Holden, Marcia Gay Harden and William Sadler. Sadly, it was filmed in Louisiana, and not Maine.




Look for it in theaters on November 21, 2007.
posted by Josh @ 11:35 PM
RFID Blockers for new Electronic Passports
Last summer on our arrival in Dubai we had a little mishap, and Liz's passport went through the laundry (see Taken to the Cleaners).

Luckily the US Consulate in Dubai is fantastic, so we were able to get a temporary one year passport and not ruin our honeymoon (see Your Tax Dollars at Work ...).

Anyway this summer Liz got a new passport. The only problem? It's brand new - one of the new Electronic Passports.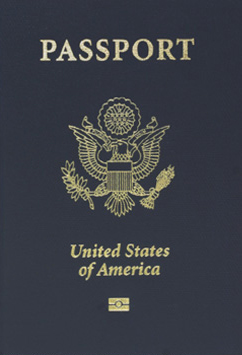 The little rectangle and circle glyph means that this is an Electronic Passport.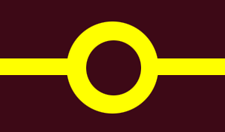 The Electronic Passports contain an RFID (Radio-frequency identification) chip on which data about the passport and passport bearer is stored. This will help facilitate border inspections, kind of like a barcode for the 21st century.

Yeah, a little Orwellian, eh?

And then I read this technical analysis - Flexilis RFID Passport Implementation Vulnerabilities.

I'll quote just a little bit. (BAC stands for Basic Access Control, which is an authentication program like a digital signature that prevents anyone reading or accessing the information on the chip without the owner's knowledge):


Assuming that BAC is secure, the risk of explicit information disclosure (identity theft) is minimal due to the authentication required to access any personal information; however, what security expert Jon Callas has described as a one-bit attack remains. For an attacker to authoritatively know that someone is carrying a passport (and where he or she is carrying it) is a large security threat that may subject Americans to increased risk abroad. Additionally, various characteristics (unique singulation identifiers, power analysis, etc.) can be utilized to fingerprint the characteristics unique to each country's RFID deployment and allow attackers to ascertain the exact country a given passport belongs to. Taken to a logical extreme, this could enable what has been described as a RFID-equipped mine which only detonates in the presence of U.S. citizens.

Holy cow.

Yes, I know it says taken to a "logical extreme", but really all logic gets thrown out the window when you picture your wife being detonated by a mine.

Oh, and it's illegal to tamper with the chip, so no microwaving it.

The only other thing to do? Block the signal.

A quick search online found these products billing themselves as "RFID Blocking":


Of course, there's no Consumer Reports test for all of these yet. So we opted for the Paraben StrongHold Bag, I'm not really sure why.

It's actually a whole lot nicer than it looks in the photo, there's a little billfold for money and credit cards, it's pretty handy. Hopefully it'll work well at blocking the RFID, too ...
posted by Josh @ 10:50 AM
2007-08-30
You know you're watching too much "Lost" when ...
Yesterday afternoon I was in our office (the green room) and the air-conditioning kicked in, causing this loud rushing/rumbling noise.

I thought I was having a flashback.

For those of you keeping score at home, we're already through the 5th episode of season 3, so I think we only have 18 left before we're caught up completely.
posted by Josh @ 9:42 AM
News: Paramount Park in Dubai
This is older, about two months old now. But I was finishing up my semester and getting ready to go on vacation when this news broke. Sorry I missed it.


Variety
Paramount plans park in Mideast
Ruwaad to spend $2.5 billion on U.A.E. venue
By Marc Graser
June 26, 2007

Paramount is expanding its theme park biz into the Middle East.

Studio has inked a licensing deal with Ruwaad Holdings enabling the developer to build rides and attractions based on its library of films and characters at a proposed theme park in the United Arab Emirates.

Ruwaad plans to spend $2.5 billion on the Paramount Pictures-branded park, with the city of Dubai being considered to house the project.

Venue will also house hotels and resorts, restaurants and themed retail outlets.

No opening date has been announced. Exact size of the park is still being worked out.

Par is not footing any of the park's construction costs but will oversee planning and design elements.

Developers were attracted to Paramount's properties, which include "Top Gun," "Mission: Impossible," "Titanic," "The Godfather," "Grease," "Braveheart" and DreamWorks' co-production "Dreamgirls," which are viewed as lending themselves to adaptation as theme park attractions.

Park will also incorporate Bollywood and Arabic-language film content.

Par becomes the latest Hollywood player to enter the UAE with theme park plans.

A few months ago, Universal Parks & Resorts announced a partnership to build Universal City Dubailand, set to open in 2010. And Marvel has plans for a $1 billion park to bow in 2011, also in Dubai.

"The UAE is a spectacular center of growing commerce, tourism and entertainment, and we look forward to working together to bring a taste of Paramount and Hollywood to this dynamic market," said Michael Bartok, exec VP and head of Paramount Licensing, which handles licensing for Par, DreamWorks, Par Vantage, Nickelodeon Movies and MTV Films.

The Par deal is being overseen by Intl. Destination Brands, an affiliate of Ruwaad.

Darrell Metzger, CEO of Ruwaad Destinations, will manage the development aspects of the project. A former Walt Disney Co. exec, Metzger is also vice chairman of the Intl. Assn. of Amusement Parks and Attractions.

Ruwaad and Paramount Licensing are exploring development opportunities in other countries within the Middle East and elsewhere.

Paramount has licensing deals with five theme parks in North America that used to make up the Paramount Parks chain.

Owned and operated by Viacom, Paramount Parks went to CBS when the two companies split. Last year, CBS sold off the theme parks -- located in California, Ohio, Toronto, Virginia and on the border of the Carolinas -- to Cedar Fair Entertainment.

In May, Par Licensing also announced a licensing deal with Daewoo Motor Sales Corp. to build an $800 million theme park in South Korea.

&copy Reed Business Information
posted by Josh @ 9:18 AM
2007-08-29
USA Rugby? Who knew?
I've gone on and on about my complete lack of cricket knowledge here for quite some time now, to quite a comic (I hope) effect.

The other "new-to-me" sport that's on TV quite often is rugby.

Now, I'm not a rugby expert, I don't know the ins and the outs of the game like I would baseball or soccer, but I have a rough idea what the point of the game is. To whale on the opposing team.

There's also something with a ball, too.

But mostly it's to pummel the other guys.

I only mention this because I just found out today that the United States has a rugby team.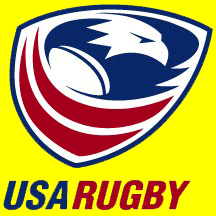 Who knew?

I don't think I talked about this last year, but there's a kind of famous rugby championship here in Dubai - the Dubai Rugby Sevens.

We didn't go last year, I'm not sure why.

Anyway, a "rugby sevens" is a variation of normal rugby game where only seven people play per side, as opposed to ... the normal number of players. Also the games are shorter, I think 15 minutes a game. The other day I watched a replay of last years Dubai Rugby Sevens on our Orbit ESPN. It's a crazy quick game, all running.

So yesterday they announced the dates and teams for the "Emirates Airline Dubai Sevens" (the official title). It goes down on November 30 and December 1, with competing teams from Wales, New Zealand, Fiji, Samoa, South Africa, England, Australia, France, Scotland, Argentina, Canada, Kenya, Tunisia, Zimbabwe, the Arabian Gulf and USA.

Now we have to go and cheer on our country.

Or New Zealand, 'cause they're supposed to be pretty good.
posted by Josh @ 9:18 AM
Josh and Liz are two American kids who got married in August. Liz has lived in Dubai since 2003, Josh since August of 2006.

Follow along in the culture shock of being recently married and (for Josh, at least) recently transplanted to Dubai.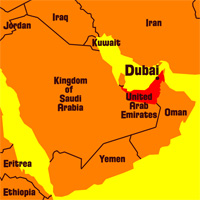 Right now in Dubai
Videos
Pictures
Previous Words
Favorite Recipes
Currency Converter
The easy way to convert Dirhams to Dollars!

Enter a number in either field, then click outside the text box.
Archives
Links We Like
Visitor Counter: